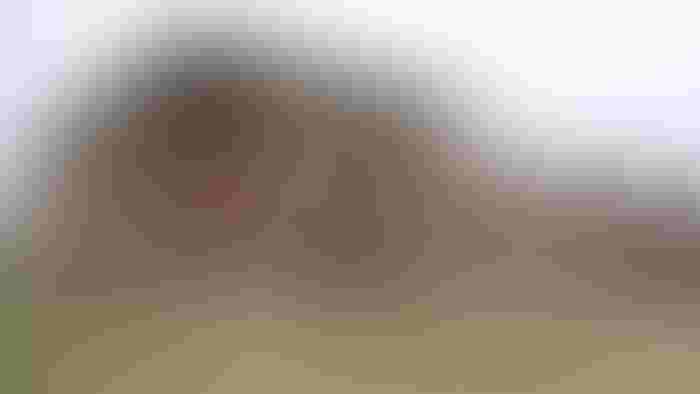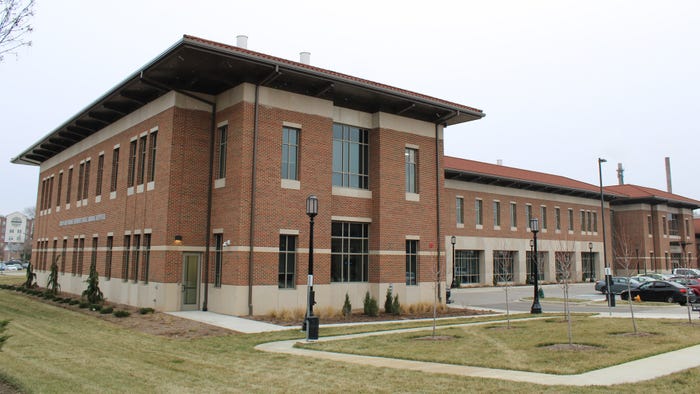 by Allison Lund
Purdue University ranks among the nation's top veterinary schools, and it now boasts the newest veterinary hospital.
The new veterinary hospital facilities include a renovated and expanded small-animal hospital and emergency care unit, a new equine hospital, and a new farm animal hospital. In addition to providing much-needed extra space, the building allows for a sampling of new technologies and equipment for training veterinary students.
"It allows us to have new, cutting-edge, state-of-the-art technology that our students will be exposed to," says Willie M. Reed, dean of Purdue's College of Veterinary Medicine.
New technology includes a standing CT machine in the equine hospital, a rehabilitation pool in the small-animal hospital and a hydraulic squeeze chute in the farm animal hospital.
Since its opening, the veterinary hospital has served as a key resource in the community. Not only does it offer the only emergency care service in Tippecanoe County, Ind., but it also provides a higher quality of care for animals than was available before.
"We certainly have seen an improvement in our ability to serve clients, particularly through our emergency service," Reed says. "Now, it is very spacious and allows us to accommodate the clients, and more of them, as well."
Meeting challenges
The new space did not come without obstacles. More than 80 positions had to be filled to fully staff the hospital. Some areas of the hospital could use more staff, and filling those positions has been a challenge in the current labor market, Reed says.
Fourth-year veterinary students can work at the veterinary hospital. They work directly with clients and interact with faculty.
"They are there for every step, and every step is a learning process for our students," Reed adds.
The new facilities were built with students in mind. The College of Veterinary Medicine currently accepts 84 students in each class. New facilities will accommodate class sizes of 120 students, which is an attainable goal for the college, Reed says.
In addition to accommodating more students, the new facilities were needed to replace the outdated veterinary hospital constructed in the late 1950s. The college's national accreditation was threatened with the old facilities.
"We wanted to maintain our full accreditation because our accreditation status had actually been lowered from 'full' to 'probationary' because of outdated facilities," Reed says. "So, we had no choice. We had to address the facilities."
Long process
Plans for the new veterinary hospital have been in motion since 2007. Reed says securing funding was difficult because of other facility needs on campus.
"We have needed the new hospital for a long time," he says. "It just took all these years to get the financial support to make it happen."
According to Purdue news reports, the university committed $35 million and the Indiana General Assembly approved a $73 million appropriation for the $108 million project. Purdue's portion included money raised through fundraising. The new veterinary hospital is now the David and Bonnie Brunner Purdue Veterinary Medical Hospital Complex. It's named for David Brunner, DVM, class of 1979, and his wife, Bonnie, who made the lead donation for the facility. The equine and farm animal hospitals also bear their names.
David Brunner is the owner of the Broad Ripple Animal Clinic, a business he founded on the north side of Indianapolis in 1981 with one employee. BRAC now has nine full-time veterinarians.
Lund is a student in ag communication at Purdue. She writes from West Lafayette, Ind.
Subscribe to receive top agriculture news
Be informed daily with these free e-newsletters
You May Also Like
---