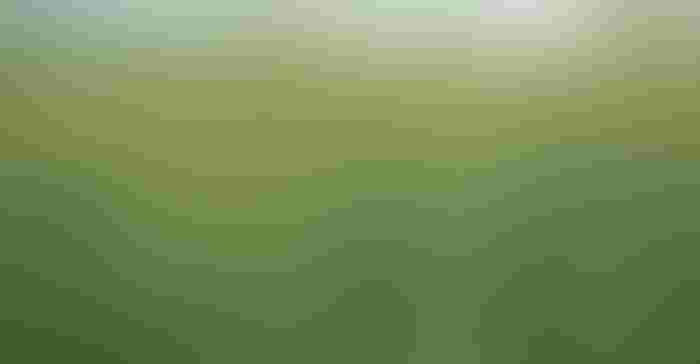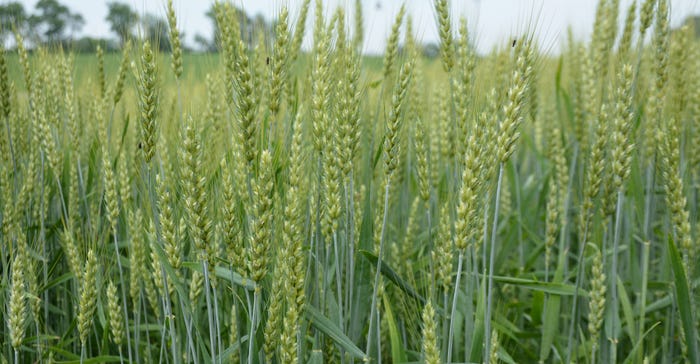 USDA Crop Progress Reports can be useful. But if you really want to know how a crop is doing, it's best to go out and see for yourself.
That's what a group of farmers, Extension educators and wheat industry representatives did last week throughout the mid-Atlantic, as five teams totaling 50 people counted plants and spikelets and looked for disease and insect pressures in wheat fields from Delmarva all the way to northern Pennsylvania.
"Those of us that went out all reached the same conclusion: That we don't have a disease problem this year," says John Sutton, owner of Sutton Trading Co. in Ambler, Pa., who's been organizing the annual tour for 11 years.
But he doesn't expect a bumper crop such as 2020, where growers reported record yields from great weather. That's because last fall's wet conditions delayed planting and tiller establishment. In fact, some fields on Delmarva weren't planted at all, and this could lead to higher basis across the region.
"We're looking for, based on the reports, average yields in the 75- to 80-bushel range, but everyone last year saw fields over 100," Sutton says. "I think this year will be about normal."
A tour of Berks, Schuylkill and Lebanon County wheat fields showed no evidence of fusarium head blight (head scab), which is the biggest yield robber in wheat. Scab reduces grain yield and test weight, and is a big deal to millers.
There was spotty evidence of other disease and insect pressures, including slugs, but nothing major that will affect yields that much. Del Voight, a Penn State Extension agronomist, wiped sweat from his forehead as he led his group through lush, green wheat fields in Kutztown, Lebanon and just outside Lancaster.
He calculated the average yield at 79.1 bushels per acre, way down from 2020's average of 105 bushels per acre, but yield averages varied greatly on individual farms from 111 bushels to only 68 bushels.
Voight says the disparity could be attributed to inconsistent spikelet counts.
Crop height ranged from 32 to 46 inches. Most plants had eight or nine spikelets per head, although on one farm the plants had about 12 spikelets per head.
Estimated yields per field ranged from 59 bushels per acre to 129.5 bushels per acre.
Wheat cutting on the Eastern Shore could begin in 10 days, Sutton says. All other areas will start cutting wheat around July 4, which he says is behind last year's pace. The crop isn't out of the woods in terms of effects from weather. Sutton says that too much rain after maturity can lead to sprout damage and reduced test weights.
The USDA's Crop Progress Report rates most of Pennsylvania's wheat in good condition — 67% — ­while 17% is in excellent condition and 16% is in fair condition. Barley is fairing a little better with 85% in good condition, 9% in excellent condition and 6% in fair condition.
Maryland's wheat crop is 41% coloring, and 43% in good condition, 18% in excellent condition and 39% in fair condition. Barley is also fairing a little better with 55% in good condition, 10% in excellent condition and 34% in fair condition.
Delaware's wheat crop is 80% coloring, well ahead of the 44% five-year average. The report rates 49% of the crop in good condition, 6% in excellent condition, 30% in fair condition, and 15% in either poor or very poor condition.
Ohio's crop progress report had 91% of the state's winter wheat heading, and 76% in good-to-excellent condition.
Gary Wilson, president of the Ohio Small Grains Marketing Program, says the weather has been pretty kind to most of Ohio with timely rains and cooler temperatures that wheat likes.
"We've always had a hard time competing with Europe and England, in relation to wheat yield, because they have a very cool, temperate climate there, while here it usually gets too hot, too quick," he says. "We've not had that this year. We've had cooler temperatures, and so far as we're entering into mid-June, that's better for wheat. And with the high humidity the last few days, that's good for wheat to keep growing those kernels and growing those yields."
Disease pressure is lower than in recent years, Wilson says. "Spraying for scab is all about timing, prediction and prevention," he says. "For the most part, farmers don't wait anymore because if you start getting rained on during the time scab comes in, that leads to vomitoxin and a nightmare. The crop is not in the bin yet, but the quality is looking good."
In high-management wheat operations, Wilson says they'll make multiple applications of fertilizer and fungicide. "It's given them yield boosts unheard of 10 years ago," he adds.
Some growers will take wheat off at the earliest opportunity to allow for double cropping of soybeans.
For others, there's been some renewed interest in wheat as a cover crop. "They can no-till very easily these days, and as soon as they take off that soybean crop, they are sometimes following it drilling wheat," Wilson says.
Do your own yield calculation
If you want to calculate your own wheat yields, it'll take a little bit of time and some math, but it's not impossible.
Del Voight, Extension educator with Penn State Cooperative Extension, says that he uses a method developed by the University of Nebraska-Lincoln that calculates the number of heads per foot in a row; average number of kernels per head; and then dividing by the row space.
Here's the step-by-step process:
1. Count number of heads per foot in five different areas of a field, then calculate the average.
2. Average the number of kernels per head from at least five heads in each site. This involves multiplying the number of spikelets per head by the number of kernels per spikelet.
3. Measure the distance in inches between the rows.
The formula is number of heads per foot multiplied by number of kernels per head, divided by row space and multiplying by 0.48. This should give you an average yield in bushels.
About the Author(s)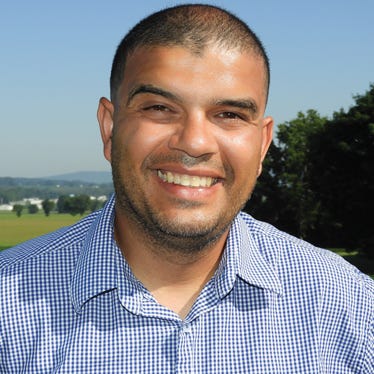 Editor, American Agriculturist
Chris Torres, editor of American Agriculturist, previously worked at Lancaster Farming, where he started in 2006 as a staff writer and later became regional editor. Torres is a seven-time winner of the Keystone Press Awards, handed out by the Pennsylvania Press Association, and he is a Pennsylvania State University graduate.
Torres says he wants American Agriculturist to be farmers' "go-to product, continuing the legacy and high standard (former American Agriculturist editor) John Vogel has set." Torres succeeds Vogel, who retired after 47 years with Farm Progress and its related publications.
"The news business is a challenging job," Torres says. "It makes you think outside your small box, and you have to formulate what the reader wants to see from the overall product. It's rewarding to see a nice product in the end."
Torres' family is based in Lebanon County, Pa. His wife grew up on a small farm in Berks County, Pa., where they raised corn, soybeans, feeder cattle and more. Torres and his wife are parents to three young boys.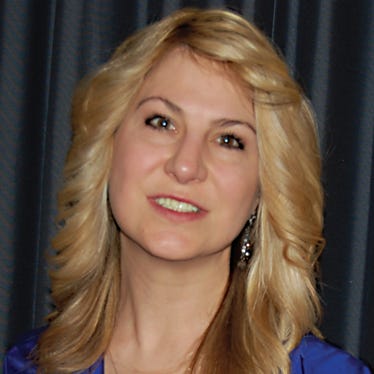 While Jennifer is not a farmer and did not grow up on a farm, "I think you'd be hard pressed to find someone with more appreciation for the people who grow our food and fiber, live the lifestyles and practice the morals that bind many farm families," she says.
Before taking over as editor of Michigan Farmer in 2003, she served three years as the manager of communications and development for the American Farmland Trust Central Great Lakes Regional Office in Michigan and as director of communications with Michigan Agri-Business Association. Previously, she was the communications manager at Michigan Farm Bureau's state headquarters. She also lists 10 years of experience at six different daily and weekly Michigan newspapers on her impressive resume.

Jennifer lives in St. Johns with her two daughters, Elizabeth, 19, and Emily 16.
Subscribe to receive top agriculture news
Be informed daily with these free e-newsletters
You May Also Like
---