Facing a challenging commodity landscape and increased pressure to improve crop yields and decrease input use, many growers are turning to aerial scouting that delivers answers without the hassle.
From the Battlefield to Your Field
AeroVironment invented the hand-launched intelligent drone category more than 30 years ago. With more than one million flight hours by cus­tomers in the U.S. military, AeroVironment offers drone and analytic tech­nologies with a higher-level of reliability and safety which you can depend on for seasons to come.
AeroVironment partnered with a group of independent farmers, advi­sors and universities to collaboratively develop a solution that meets the agronomic needs of commercial service providers, operators and farmers. Armed with this data, the company leveraged its military experience and years of drone research and development to bring to market the power­fully simple Quantix™ hybrid drone and AeroVironment Decision Support System™ (AV-DSS) analytics platform.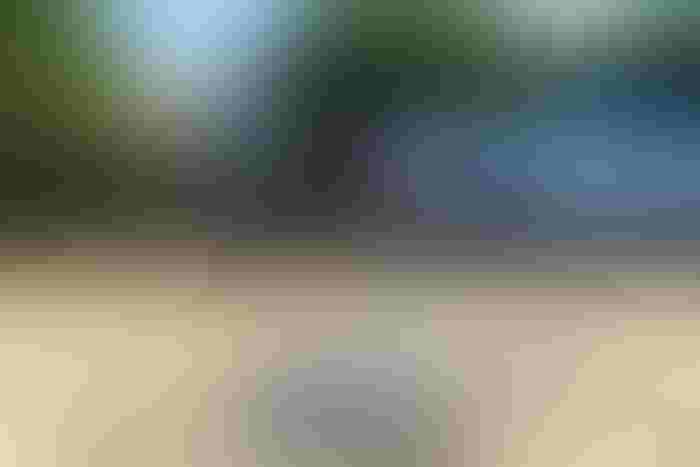 Powerfully Simple Drone and Analytics
Quantix is a revolutionary hybrid drone that combines the vertical takeoff and landing advantages of multirotors with the range, speed and efficiency benefits of fixed-wing aircraft. With the simple touch of a button, Quantix initiates a fully-automated takeoff, flight and landing, eliminating the learn­ing curve so even first-time flyers can successfully operate the drone.
Quantix accurately maps your acreage, allowing you to easily spot crop health issues that might be missed by the naked eye. While still in the field, anomalies can then be ground truthed to determine water, insect, weed and disease pressures, so you can catch potential issues before they start impacting yield.
Receive Actionable Insights — Automatically
For more detailed analysis, AeroVironment's cloud-based Decision Support System preforms advanced image processing, analytics, and com­parative and historical reporting, providing actionable intelligence so you can make smarter, quicker decisions.
There is no need to spend your time in front of a computer stitching im­agery together; AV DSS automatically aggregates all data for you making it easy to use and understand. Fully Integrated
Ecosystem
AeroVironment is delivering the complete end-to-end ecosystem. From hardware to software, all from one company eliminating compatibility concerns and having to contact multiple vendors with questions or issues. Together, Quantix and AV DSS are optimized to deliver actionable crop health insights that can improve farming efficiencies and profitability for seasons to come.  Experience the easiest done and data analytics ecosystem available today.  If you're not 100% satisfied, return it for your money back.
For more information about Quantix and AV DSS, visit
https://www.AVdroneanalytics.com

Subscribe to receive top agriculture news
Be informed daily with these free e-newsletters
You May Also Like
---