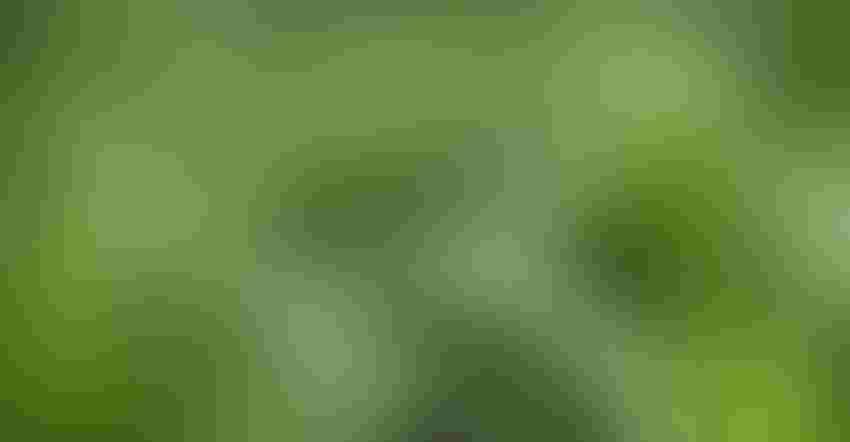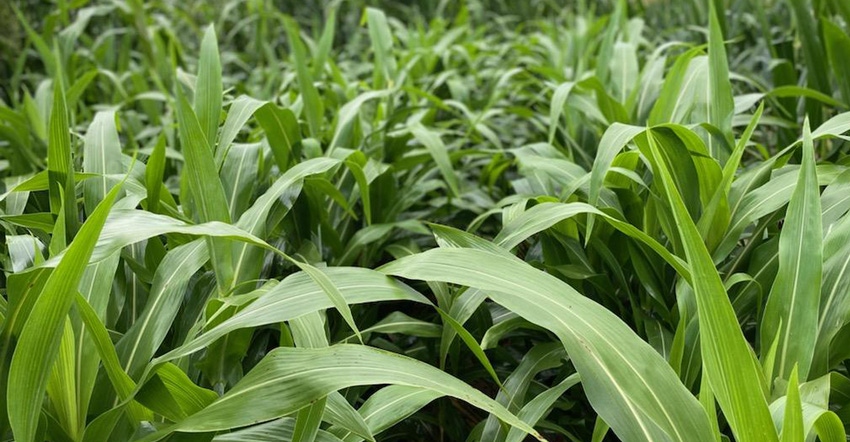 NEW FORAGE SORGHUM: Alta Seeds debuted the first herbicide-tolerant forage sorghum in its Empyr line, ADV F8484IG on July 21 in a call with media. With its igrowth technology, ADV F8484IG is the first non-GMO herbicide-tolerant technology for forage sorghum.
Photos courtesy of Alta Seeds
Alta Seeds, the premium seed brand of Advanta US, announces the first-ever herbicide-tolerant technology available in forage sorghum. Alta Seeds will feature igrowth technology for pre- and postemergence weed control applications with Imiflex herbicide in its newest forage sorghum hybrid, ADV F8484IG. This hybrid is a member of Alta Seeds' Empyr Premier Forages lineup.
Last year Alta Seeds was the first to introduce herbicide-tolerant technology for grain sorghum in its igrowth system. For the first time, sorghum growers were able to apply pre- or post-emergent herbicide to control grassy and broadleaf weeds in their igrowth sorghum fields.
Argument for forage sorghums
Tom Kilcer with Advanced Ag Systems LLC says more livestock farmers are realizing the potential for forage sorghums to not only provide sufficient amounts of quality forage, but also to do so at a lower cost ratio than traditional corn silage.


HERBICIDE-TOLERANT FORAGE SORGHUM: Mark Kirk, Alta Seeds eastern and western regional sales manager, says Empyr Premier Forages have the yield and quality characteristics that farmers and livestock producers want.
"Seed cost for corn is about $120 per acre, and we can grow forage sorghum for about $20 per acre," Kilcer says. "So right off, we save about $100 per acre in seed cost." But more practically, replacing corn silage with forage sorghum helps balance a workload that includes spring manure spreading, tilling and plating corn, putting up haylage and more. Farmers can plant their forage sorghums after haylage is finished, Kilcer says.
He adds that forage sorghums have agronomic benefits, too. Research shows forage sorghums have half the soil erosion of conventional corn. Their fine, fibrous root systems improve soil structure and explore the soil more deeply to get nutrients that the crop needs.
Around the country, farmers have to battle heat during the growing season, and forage sorghums will grow in temperatures up to 105 degrees F, while corn will shut down its growth at temperatures above 85.
"It will yield twice as much on an inch of water than corn silage will," Kilcer says. "If you look at the BMR [brown midrib] products, they will yield anywhere from 50% to 125% higher than corn will on an inch of water. So when it turns dry, the sorghum crop will really come through for you."
But the proof is ultimately in the animal's output, and forage sorghums, when used in properly balanced rations, can not only replace corn silage, but can also help livestock producers manage their feed input costs. Kilcer says nutritionists can take out several pounds of expensive soybean meal and replace them with less expensive corn meal in a ration with forage sorghum, and still get the same milk production at a lower cost.
Herbicide-resistant forage sorghum
Mark Kirk, Alta Seeds Eastern and Western Regional Sales manager, says Empyr Premier Forages have the yield and quality characteristics that farmers and livestock producers want. Including igrowth non-GMO technology in the ADV F8484IG Empyr forage sorghum hybrid will help farmers meet their field needs.
"With the current drought impacts throughout the Great Plains, igrowth in Empyr Premier Forages provides livestock producers with groundbreaking technology to produce high-tonnage forage sorghum, with the added benefit of targeted weed control," Kirk says. "This medium- to late-season forage hybrid offers growers more value in production of silage forage. ADV F84848IG is an ideal alternative to corn silage, as it offers reduced inputs with high yields plus nutritional content that is competitive with corn silage."
With the igrowth technology, ADV F8484IG is the first non-GMO, herbicide-tolerant technology for forage sorghum. Imiflex herbicide, manufactured by UPL Ltd., is the exclusive imidazolinone herbicide partner for the igrowth system. Approved by the U.S. EPA in December 2020, Imiflex is a Group 2 herbicide that provides broad-spectrum residual control of yield-robbing grass and broadleaf weeds, including lambsquarter, sandbur, morningglory, Texas panicum, crabgrass and foxtail. The igrowth technology allows for clean stand establishment and minimizes competition for water and nutrients, enabling maximum early-season growth and weed suppression.
Performance
Alta Seeds says Empyr Premier Forages are top-of-the-line, carefully selected hybrids that consistently outperform and outproduce in field and feed. ADV F8484IG offers good stability and superior aphid protection for growers throughout the sorghum belt. ADV F8484IG is a conventional non-BMR hybrid that offers brachytic dwarf, excellent disease resistance and high ratings for yield and standability for growers. In field trials, the hybrid yields forage equal to or greater in feed value than corn silage.
"This hybrid is an ideal selection for producers looking for next-generation technology and superior yield potential," Kirk adds. "In a drought year like 2021, and the complications that will continue into the next growing season, forage sorghum can be a grower's first choice for generating feed crop with a quicker turnaround with an economic benefit. ADV F8484IG will only improve producer margins by controlling weeds, conserving nutrients and water usage, and improving forage quality with cleaner fields."
Alta Seeds contributed to this article.
Subscribe to receive top agriculture news
Be informed daily with these free e-newsletters
You May Also Like
---