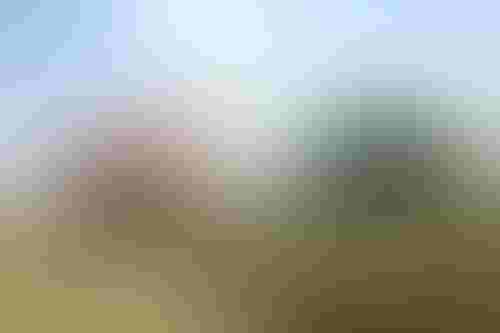 A string of mostly sunny and dry days has allowed Arkansas farmers to get the combines running again after last week's rain delay, according to Extension agents with the University of Arkansas Division of Agriculture.
"Our farmers got back in the field either Sunday or Monday," said Randy Chlapecka, Jackson County Extension Staff chair. "We need a good stretch of dry weather."
Except for northern and western Arkansas, which got a good soaking Monday and Tuesday, the chances for harvest-friendly weather look good through next Tuesday, according to the National Weather Service at North Little Rock.
"Our harvest is about to wind down for rice, all the corn is out and soybeans are being harvested," said Don Plunkett, Extension staff chair in Jefferson County, located in the state's southeastern quarter.
"Cotton defoliants have gone out and fields are 'white unto harvest,' or nearly so," he said. "South of us they are picking and reporting some great yields."
Plunkett said rice producers are very discouraged with their mid- to late-season crop. "Early rice produced well but the later plantings have been hit hard. Driving by, they look like 200 bushel-an-acre fields but when the combine gets there, many fields are in the 120 bushel range.
"Riding combines lately, I've seen too many skips where rice straight-headed. Couple that with some rice blast and some rice panicle blight and it's not good. Hybrid rice yields seem to still be good to excellent but non-hybrid, conventional lines are hurting."
However, soybean growers are still happy with the early varieties and Plunkett said producers are hoping for the same with the later beans.
"We have been having long lines at a local elevator and trucks getting back to farms have been slow, so some rice harvest has been slowed," he said, adding that the wait is now about 24 hours -- down from 36 to 48 hours sitting in line.
In west-central Arkansas, Kevin VanPelt, Conway County Extension agent, said conditions were looking better for livestock producers. "Pasture conditions are markedly improved from two weeks ago when it was powder house dry. Some farmers had to start feeding hay due to the loss of forage from army worms and drought, but most of the cattle have maintained good condition.
"They're hopeful now, with the rain we're getting, to get another month or so of grazing on their warm season pastures," VanPelt said.
Subscribe to receive top agriculture news
Be informed daily with these free e-newsletters
You May Also Like
---