Three producers take Peanut Profitability awards
Three producers take Peanut Profitability awards
Awards go to three top U.S. peanut producersSouthwest Region — Rusty Strickland, Wellington, TexasLower Southeast Region — Al Sudderth, Dawson, Ga.Upper Southeast Region — Richard Rentz, Branchville, S.C.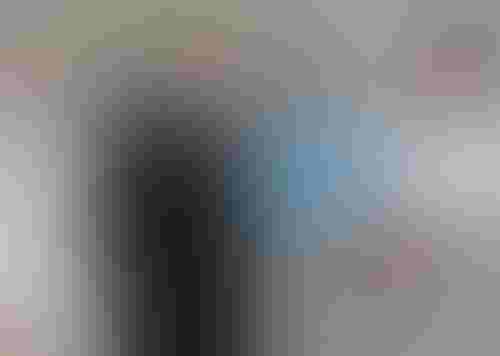 Three of the world's best peanut producers representing each U.S. growing region were honored during the 2010 Farm Press Peanut Profitability Awards Presentation, held July 24 in Panama City, Fla., as part of the Southern Peanut Growers Conference.
The 11th class of award winners all produced outstanding yields, says Marshall Lamb, research director for the National Peanut Research Laboratory in Dawson, Ga., and advisor for the program. "In some years, our honorees win this award on the basis of cost of production. In other years, they win it because of their ability to market. This year, they all won their respective awards on the yield side, and their extremely high yields helped them edge out the other nominees," says Lamb.
Recipients of this year's awards include: Southwest Region — Rusty Strickland, Wellington, Texas; Lower Southeast Region — Al Sudderth, Dawson, Ga.; and Upper Southeast Region — Richard Rentz, Branchville, S.C.
This year's winners and those from past years can attest to the fact that being considered for the Peanut Profitability Award is no small feat, says Lamb. "We require our nominees to complete a fairly lengthy form, and now and then I get feedback that it might be too lengthy. But we think it's important to get all of the information, because we look at the peanut production enterprise for the entire farm, and by doing so, we take into account irrigated and non-irrigated yields, if they have both," he says.
Lamb and the staff at the peanut lab also look at price, and not only the estimated contract price.
"This year, some of our winners had grades in the upper 70s and even low 80s, and that had a tremendous impact on the price they received for their peanuts. We take serious account of the market side as well, and then we bring into play the cost, looking at variable costs — which are out-of-pocket, cash expenses — for irrigated and non-irrigated production.
"We also look at fixed costs on the equipment side, and how growers manage their equipment costs. This year's winners were very balanced on the fixed-cost side. In the past, we've seen two nominees who were very close, with the difference being how well they managed their equipment costs. Each of our winners this year did a very good job in that area," he says.
The goal of Peanut Profitability, says Lamb, is to find the producer who has the lowest per-unit cost of production. "We don't just look at plots or certain plots or farms in your operation. We look at the entire peanut farming operation to determine our winners."
During a question-and-answer session following the awards presentation, this year's Peanut Profitability honorees were asked about the biggest obstacles they face today and into the future as they work to maintain their yields and profitability.
Land-grant budgets
Rentz of the Upper Southeast says he continues to be concerned about the future of land-grant institutions. "In South Carolina, Clemson's budget continues to be cut, and they recently came out with a program offering early retirements. If they retire all of the folks who are eligible, we won't have anyone left. The Extension Service is our backbone — it is where our good peanut varieties come from, and they're the ones who do all of the work. I'm greatly concerned about maintaining a viable Extension Service at the land-grant institutions. It's a real threat to peanut production in my area and throughout the Peanut Belt," he says.
Strickland, the Southwest Peanut Profitability winner, says he is most concerned about herbicide resistance. "In our area, resistant weeds continue to show up. If our peanut herbicides become ineffective, we'll be in trouble. We hope the agribusiness companies will help us keep these weeds from getting to the point to where we can't do anything about them but mechanical operations," he says.
Lower Southeast winner Sudderth agrees with Rentz that the future of the Extension Service is vital to his continued profitability. "I call on my county Extension agent, Paul Wigley, whenever I have a problem. We need someone who can research the problems we're having, get to the bottom of a situation, and help us determine the best products we can use. All of this is very important in terms of new chemistries and varieties. I rely heavily on my county agent."
Looking to their future needs, Rentz says it is important that South Carolina build an infrastructure for the peanut industry.
"We've gone from 10,000 acres to 70,000 acres this year, and every peanut we grow is shipped somewhere else to be shelled and processed. We need shelling plants and in-shell facilities — that's our top priority," he says.
Strickland says he'd like to see new varieties more adapted to his growing region in the Southwest U.S. "The runners yield well, but we're kind of stuck in a rut. I'd like to see varieties that are more drought-tolerant, if that's possible. We receive only 19 inches of rainfall annually, and we've seen hot, dry summers when you can't put enough water on the crop."
Sudderth says he hopes that in the near future, there will be improved methods of determining crop maturity, especially considering the new varieties that have become available in recent years.
The National Peanut Board sponsored this year's awards breakfast, and Board Chairman Jeffrey Pope of Virginia says the Peanut Profitability winners are truly the "cream of the crop" in peanut production.
"I guess no matter what your profession, it is probably everyone's core objective to be profitable, but to do that in today's world, as a peanut farmer, is truly impressive and we applaud you three in your accomplishments. Your dedication to achieving the ideal balance of quality, yield and cost is a testament to the dedication and pride that farmers take in producing food for the world," says Pope, who farms in Drewryville, Va.
In addition to the National Peanut Board, sponsors of this year's Peanut Profitability Awards include Arysta LifeScience, Becker Underwood, Enclosure, Golden Peanut Company, John Deere, Provost/Temik, Syngenta, U.S. Borax, Southeast Farm Press, Southwest Farm Press and Delta Farm Press.
Subscribe to receive top agriculture news
Be informed daily with these free e-newsletters
You May Also Like
---