California Crop Weather: rain, irrigation push plant development
California Crop Weather: rain, irrigation push plant development
Grains showed good growth and steady development in parts of the state receiving rain and irrigation. Plums, peaches, apricots, nectarines, and cherries were in full bloom. Growers applied bloom sprays. Walnut orchard work was wrapping up. Almonds were in full bloom and bloom sprays were applied.Fresno County reported the low winter rainfall forced growers of annual crops to pre-irrigate in preparation for planting.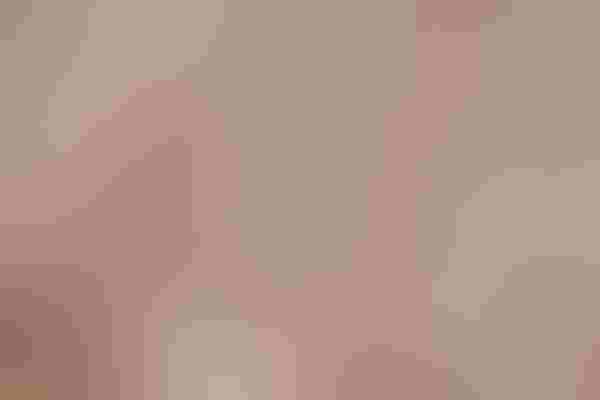 The California Crop Weather report from the National Agricultural Statistics Service's Sacramento, Calif., Field Office released March 12, 2012.
Weather
The start of the week of March 5 was dry and mild over California as a high pressure ridge moved across the state. A fast moving cold front pushed through the state Monday night and Tuesday and spread showers across the northern half. 
By Wednesday, a few showers eventually reached southern California, but rainfall amounts were very light. After the cold front passed, strong, northerly winds developed, resulting in drying conditions across the state, especially in the South where the gusty offshore flow brought very low humidity to that region.
The last days leading up to the weekend saw mild and dry conditions across California with temperatures across the North climbing to the 70s and temperatures in the South hitting the 80s. 
This warm-up ended by the weekend as another storm system began to affect northern California. This system brought increasing cloudiness, and eventually some light precipitation to the North Saturday night and Sunday morning, and cooler temperatures across the North.
Southern California remained dry and mild through the weekend.
Field crops
Grains showed good growth and steady development in parts of the state receiving rain and irrigation. Lack of moisture in other parts of the state slowed crop development.
Wheat, hay, rye, and oat fields matured with warmer temperatures. Alfalfa fields were greening well following weed control applications and warm weather. Safflower was planted. Ground for sod was leveled and prepared for seeding. Ground preparation and fertilization also continued.
Rice fields were drained. Field corn planting continued. Garbanzo beans emerged and grew well.
Field preparation for spring cotton planting continued with bed formation, pre-irrigation, and weed control.
Fruit crops
Plums, peaches, apricots, nectarines, and cherries were in full bloom. Growers applied bloom sprays. The pruning of grape and kiwi vineyards was finished. Vineyard spraying, irrigating, fertilizing, and repair work continued.
Grapes started to bud. Pomegranate orchards were pruned. Fruit growers were concerned about the lack of water especially in the southern part of the state.
Navel oranges, Murcott tangerines, and Mineola tangelos were harvested and exported. Valencia oranges increased in maturity.
Nut crops
Walnut orchard work was wrapping up. Walnuts, almonds, and pistachios were exported. Almonds were in full bloom and bloom sprays were applied.
Vegetable crops
Tulare County reported ground preparation and planting in vegetable fields. Certified producers started early summer vegetables in greenhouses and cold frames.
Fresno County reported the low winter rainfall forced growers of annual crops to pre-irrigate in preparation for planting. Shaping of beds and soil fumigation continued. Fumigation in preparation of planting bell pepper, carrot, and some tomato fields continued. Processing tomato transplants were planted. 
Fall planted garlic and onions emerged and grew well as did spring head lettuce. Asparagus, spring broccoli, beets, cauliflower, cabbage, turnips, daikon, green onions, herbs, choys, chards, and kales were harvested.
In Stanislaus County, broccoli was harvested. Asparagus, lettuce, parsley, kale, and spinach grew well. In San Joaquin County, asparagus was prepared for harvest. 
Subscribe to receive top agriculture news
Be informed daily with these free e-newsletters
You May Also Like
---