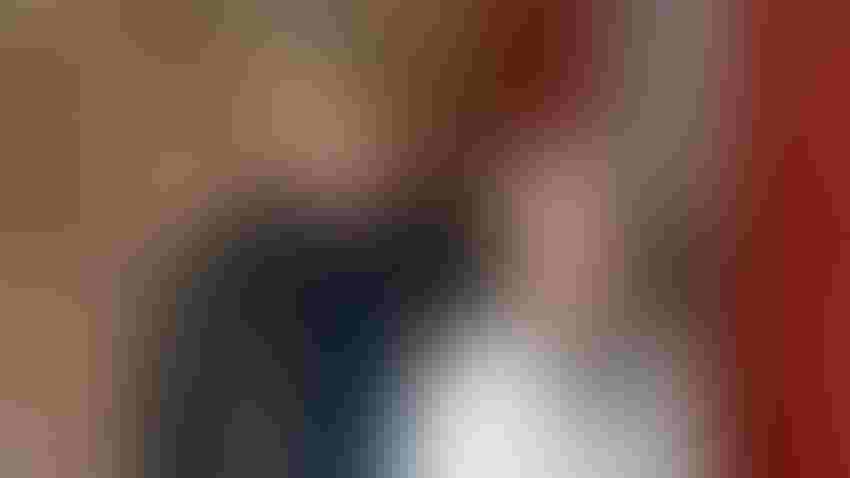 COMMUNITY SUPPORTERS: Tom and Mollie Chalfant have played important roles through the years in various organizations throughout Randolph County, Ind.
Tom J. Bechman
Tom Chalfant's efforts throughout his career to help bring economic development to Randolph County, Ind., are not ignored by neighbors, and neither is the fact that he is a good farmer in his own right. Drew Cleveland, a regional manager for Indiana Farm Bureau Inc. who has worked alongside Tom on various ag-related efforts for 25 years, sums up what many think of Tom and his wife, Mollie.
"His selflessness, forward-thinking and willingness to help the whole community, not just himself, stand out," Cleveland says. "However, Tom is an excellent farmer as well, has been an early adopter of no-till, and actively attends national no-till conferences, staying on the cutting edge of information and technology so he can improve his farm.
"Tom has prioritized his family along the way, being a strong Christian and leading them with a love for Christ. Tom is a great example of being the full package — successful in his own business and family, but also looking to improve and provide opportunities for others along the way."
Mark Sigler, chief operating officer for INFB and an Honorary Master Farmer himself, has worked with Tom through Farm Bureau over the years.
"Tom is a thoughtful leader with a wealth of knowledge about important agriculture issues gained through his many leadership experiences," Sigler says. "He has not only built a successful farming operation, but has also helped agriculture by giving his time to serve in these leadership roles. To me, Tom has demonstrated many of the qualities that are exemplified in a Master Farmer."
James Meinerding, retired as president of First Merchants Bank, recognizes Tom's work as a county commissioner.
"He is an individual who always does more than he says he will do," Meinerding says. "He is very level-headed and brings stability and forward-thinking to any organization that involves him."
More praise
Jon Peacock is a neighbor who operates Peacock Ag Solutions LLC, selling Pioneer seed. He is also a past recipient of the Indiana Certified Crop Adviser of the Year award. Peacock easily ticks off Tom's accomplishments and is quick to get to the bottom line.
"If innovative farming practices, business development, community leadership and service and strong family [ties] are important considerations in those receiving [the Master Farmer award], Tom Chalfant is certainly deserving of such consideration," Peacock says.
If the old saying, "It takes one to know one" is meaningful, here are important words from Joe Russell, Muncie, Ind. Russell was named a Master Farmer in 2000.
"Tom is one of the few individuals I know that has made his farm, area farms and the community better through his selfless service and commitment to excellence," Russell says. "He has made a positive difference."
Last but not least, even Mike Pence, former Indiana governor and former vice president of the United States, weighs in with support of Tom. Tom hosted multiple roundtables that gave Pence the opportunity to hear directly from farmers on key issues facing agriculture.
"As a proud Hoosier, Tom possesses a lifetime of experience in agriculture and has propelled his family business, Chalfant Farms, to continued success, while also committing his time and talent to numerous roles to strengthen other farmers across the region," Pence says.
Subscribe to receive top agriculture news
Be informed daily with these free e-newsletters
You May Also Like
---