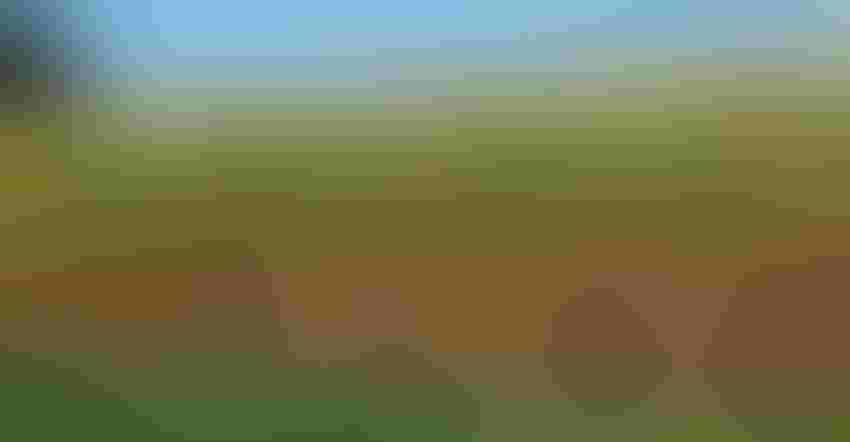 DEALING WITH DROUGHT: Southern Iowa counties are facing drought conditions, and affected farmers are having to make difficult decisions.
Much of the southern two tiers of counties in Iowa are continuing under drought conditions this summer. The severity of dryness varies: areas of southeast and south-central Iowa range from abnormally dry, to moderate to severe drought. The driest counties in the state are Davis and Appanoose. Conditions worsen south of the Iowa-Missouri border. In August, the dry area has spread north into central Iowa.
Iowa State University Extension will host a meeting Aug. 20 to discuss drought conditions that are causing concerns for both crop and livestock producers.
The meeting will take place in Lucas County at 6:30 p.m. at the Iowa State University McNay Memorial Research and Demonstration Farm (45249 170th Ave.) in Chariton.
Drought meeting on topics facing farmers
On hand to present information and answer farmers' questions will be ISU Extension specialists Josh Michel, field agronomist; Joe Sellers, beef specialist; and Charles Brown, farm management specialist. Topics to be discussed during the meeting include crop growth and development under drought conditions, feeding drought-damaged crops, making silage out of drought-damaged corn, and crop insurance considerations.
Weather patterns and drought monitor considerations will also be discussed. Representatives from the USDA Farm Service Agency and USDA's Natural Resources Conservation Service will be there to share information on various types of assistance available through their offices.

GET IT TESTED: If you plan to make silage from drought-damaged corn, the only way to be sure about the level of nitrate is to do some sampling and testing of the silage before feeding.
Bring cornstalk samples for nitrate test
"The meetings are free and open to the public and are expected to last approximately 90 minutes," says Michel. "Starting 45 minutes before the meeting, producers may bring five representative cornstalk samples from their fields for a quick nitrate assessment. We will do the nitrate testing either before or after the meeting, depending on time available."
When a corn plant is stunted, or not growing normally, nitrates can build up in the plant. Typically, nitrogen that is taken up by the corn plant is converted to amino acids — the building blocks of protein — but in the stressed plant, this conversion does not occur. And that's why producers need to know how to handle and feed drought-damaged corn in silage form.
To be safe, have silage tested before feeding
"The nitrate level can be high enough in stunted plants that if harvested as silage, the nitrate can be toxic to livestock that consume the silage," says Michel. "The most common problem is when drought-stressed corn is greenchopped and fed to livestock without going through ensiling."
Ensiling will lower the amount of nitrate in the plant. Nitrogen availability to the plant, which will depend on recent rain, fertilizer applied and other factors, will affect the level of nitrate in the plant. If producers are planning to make silage from drought-damaged corn, the only way they can be sure about the level of nitrate is do some sampling and testing of the corn silage before feeding.
Subscribe to receive top agriculture news
Be informed daily with these free e-newsletters
You May Also Like
---