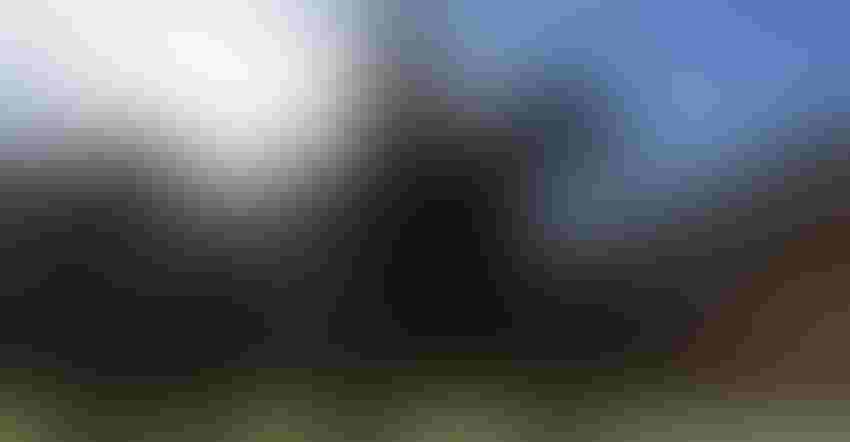 NO MORE SORING: The U.S. House has passed bipartisan legislation by a wide margin to end the practice known as 'soring' to force exaggerated gait in Tennessee walking, racking and spotted saddle horses.
donald page/getty images
It is not common in today's polarized political world for legislation to pass with strong bipartisan support from the most conservative and the most liberal members of the Kansas delegation, but that is just what happened when the PAST Act sailed through the U.S. House of Representatives on a vote of 333 to 96.
PAST, an acronym for "Prevent All Sorting Tactics," addresses a decades-old practice in the show horse world of deliberately creating pain to Tennessee walking, racking and spotted saddle horses in order to create an exaggerated gait knows as the "Big Lick."
The legislation garnered the support of Reps. Ron Estes, R-Kan.; Roger Marshall, R-Kan.; Steve Watkins, R-Kan.; and Sharice Davids, D-Kan. Sen. Jerry Moran, R-Kan., is a longtime leader of the Senate companion bill that mirrors the legislation passed by the House. Sen. Pat Roberts, R-Kan., has not taken a position on the issue.
For the past six decades, trainers have applied caustic chemicals such as mustard oil or kerosene to horses' front limbs or inserted sharp objects into their hooves to force them into the show gait. 
"As a cosponsor of the Prevent All Soring Tactics Act, I am pleased to see this bill have overwhelming bipartisan support in the U.S. House," said Estes, who represents Kansas' 4th District. "This overdue legislation will protect horses from the abusive and harmful practice of soring by improving enforcement, increasing penalties and banning incentives to continue horse soring. It's past time the PAST Act becomes law."
"We applaud Rep. Ron Estes for his leadership, and the Kansas Congressional delegation for voting to pass the PAST Act to end this barbaric and indefensible practice that has marred the horse show world for decades," said Marty Irby, executive director at Animal Wellness Action and past president of the Tennessee Walking Horse Breeders' & Exhibitors' Association. "The U.S. House's overwhelming support of the bill is a powerful signal to the Senate that it should schedule a vote and end this cruelty to horses once and for all."
"Once soring ends and the 'Big Lick' pain-based gait is eradicated, the Tennessee walking horse will thrive and grow like never before, and can be proudly exhibited around the globe," said animal wellness advocate Priscilla Presley. "I want to see the breed flourish and believe Elvis would want to see that as well. The Tennessee walking horse, in its sound and natural form, is the most versatile and greatest breed of horse on earth."
The bill had been blocked for years by a handful of well-placed lawmakers, but a new House rule now triggers consideration of any measure that attracts 290 or more cosponsors brought the issue to the floor. The PAST Act attracted 308 cosponsors and was led by Reps. Kurt Schrader, D-Ore., and Ted Yoho, R-Fla., co-chairs of the Congressional Veterinary Medicine Caucus, along with Reps. Steve Cohen, D-Tenn.; Estes; Jan Schakowsky, D-Ill.; and Chris Collins, R-N.Y.
The Senate companion bill is led by Sens. Mike Crapo, R-Idaho, and Mark Warner, D-Va., and it has garnered 40 cosponsors. 
The PAST Act would ban the use of painful large stacked shoes and ankle chains, and it would also eliminate the existing system of self-regulation by the industry and toughen penalties for violators of the Horse Protection Act. It's supported by Animal Wellness Action, the American Horse Council, American Veterinary Medical Association, American Association of Equine Practitioners, United States Equestrian Federation, National Sheriff's Association, and the Kansas Veterinary Medical Association.
Source: Animal Wellness Action, which is solely responsible for the information provided and is wholly owned by the source. Informa Business Media and all its subsidiaries are not responsible for any of the content contained in this information asset.
Subscribe to receive top agriculture news
Be informed daily with these free e-newsletters
You May Also Like
---