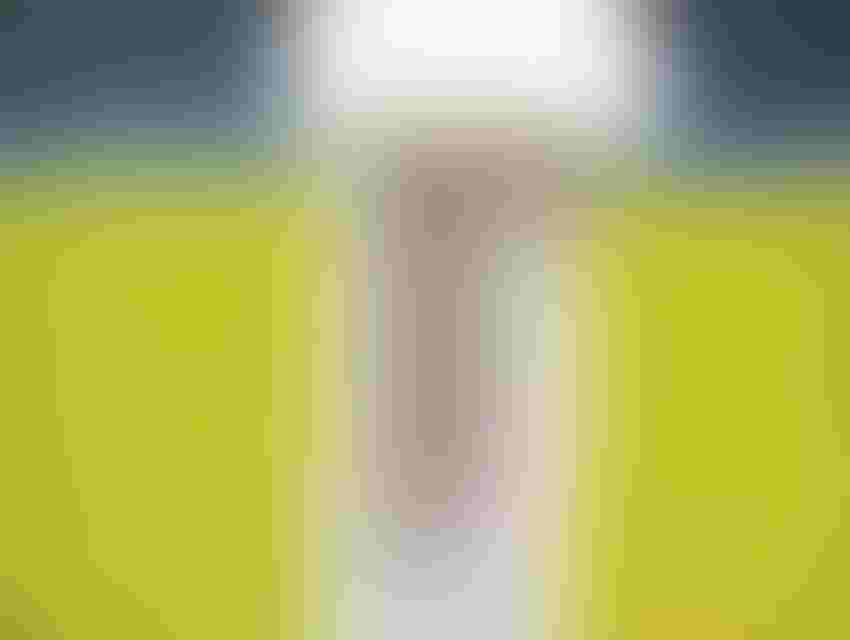 Nighttime temps of 31 degrees or lower in late March and mid-April caused frost damage to some grape varieties, a University of California advisor says.
Bryn Lennon/Getty Images
Weather extremes have continued to confound grape growers this spring. While February was unseasonably warm, nighttime temperatures in late March and mid-April dropped to 31 degrees or lower — cold enough to cause injury to grape green tissue after bud break, says Lynn Wunderlich, University of California Cooperative Extension viticulture and pest management advisor based in Placerville.
Cold injury begins when temperatures reach 31 degrees or lower for a half-hour, she notes, and temperatures of 26 degrees to 28 degrees for several hours will kill the green growing parts, she explains in a post on the UC Foothill Fodder blog. "Most often, though, we see degrees of spring frost damage. Shoot tips may be killed or damaged, but clusters that have not yet emerged may be OK."
Frost damage actually occurs because of dehydration of the plant cells, Wunderlich notes. Cells are injured when their contents freeze and expand, then later the injured cells dehydrate because they can't hold their liquid contents.
The degree of frost damage depends on various factors, she says, including how cold the tissue got and whether there was bare ground to absorb and hold the daytime heat. A ground cover or cover crop doesn't hold daytime heat, and it might even harbor ice-nucleating bacteria that enable freezing to occur at slightly higher temperatures.
CARBOHYDRATE RESERVE IMPORTANT
Another important factor is a vine's carbohydrate reserve. A low reserve can make a vine more susceptible to frost injury. The carbohydrate reserve can be depleted because of a super-vigorous or late-developing variety or a vine that suffers from water stress, which is why Wunderlich advises growers to water post-harvest if they can.
"Recently I observed variable frost damage in Viognier, Nebbiolo, Syrah, and Gamay grape varieties growing in El Dorado County," she says. She hasn't determined how much damage was done, but notes that basal buds and a "second crop" could come to the rescue.
The cold spells were only the latest weather-related headache for vineyardists. A heat wave late last summer pushed Central Valley temperatures well into the 100s for three weeks, and caused sunburn problems in Napa and Sonoma.
Heat was a key topic at a recent educational field day at Sanger featuring George Zhuang, UC viticulture advisor for Fresno County. He explained that heat can place stress on all grapes — raisin, wine, or fresh. It not only can fry the grape, but can also alter some of its qualities, compromising taste. Spraying sun block on the clusters can help prevent sunburn, as well as improving quality.
MORE WEATHER EXTREMES
UC experts say weather extremes are becoming more of a problem in regions such as the San Joaquin Valley, which has 40 percent of the state's wine grape acreage and crushes 70 percent of the state's wine grapes.
Unusually wet springs like the one in 2017 can cause an increased incidence of shoot blight — patches of soft brown tissue that kill the infected plant part — because of botrytis, advisors say. At the same time, last year's drenching rains helped set the stage for increased risk of powdery mildew.
Planning for extreme weather events is becoming an important practice for growers, experts say. "Erratic, intensive weather patterns, whether they be cold or warm, appear to be becoming more common," Wunderlich says. "Learning how to farm profitably during these uncertain times is but one of the challenges we face for our farming future."
Subscribe to receive top agriculture news
Be informed daily with these free e-newsletters
You May Also Like
---