Continuing drop in raisin grape acreage points to a more stable, attractive market ahead
Continuing drop in raisin grape acreage points to a more stable, attractive market ahead
In 2014, the USDA's National Agricultural Statistics Service estimated California's bearing acreage of raisin-type vines at 200,000 acres. That's nearly 30 percent fewer than in 2000. In the late 1980s, the industry numbered around 5,000 growers. That count has since dropped to around 3,000.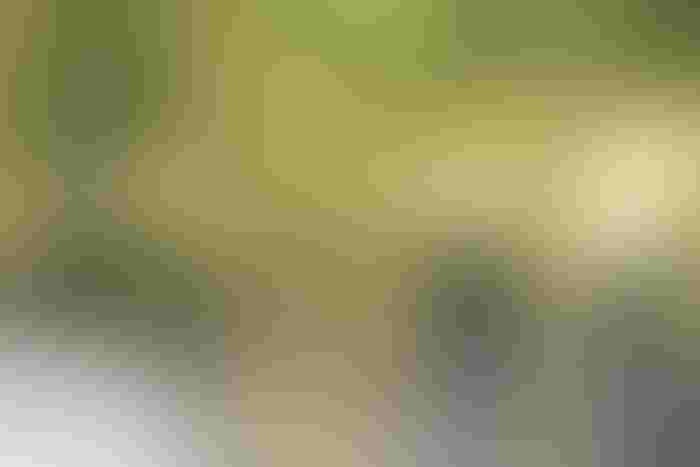 Wine grapes aren't the only vines being uprooted from Central Valley vineyards in response to changing markets. The landscape within about a 100-mile radius of Fresno, the home of California's raisin industry, is also taking on a different look.
Since last year's harvest, growers in this area likely have removed at least another 10,000 acres of raisin-type grapes—mostly Thompson seedless, according to the Allied Grape Growers marketing cooperative, based in Fresno, Calif. That continues a dramatic reduction in both raisin acreage and the number of raisin producers that began more than a decade ago in response to declining prices.
In 2014, the USDA's National Agricultural Statistics Service estimated California's bearing acreage of raisin-type vines at 200,000 acres. That's nearly 30 percent fewer than in 2000. In the late 1980s, the industry numbered around 5,000 growers. That count has since dropped to around 3,000.
In the long-run, downsizing is a promising trend for an industry that has long struggled with over-supply, says Jeff Bitter, Allied Grape Growers' vice president of operations.
In an attempt to deal with this chronic problem, the Raisin Administrative Committee has historically used its ability as a volume control marketing order to provide some price stability to growers. That stems from the ability of raisin-type grapes to fit different markets.
In addition to being dried into raisins, Thompson seedless grapes can be crushed to make dry white wine, brandy and sparkling wine or to produce a syrup-like concentrate used as a sugar additive in juices and other food products. The table grape market is another option. However, in recent years, Thompson seedless has taken a back seat to a number of new table grape choices for consumers.
These alternative uses create uncertainty about how many raisins the growers will actually make at harvest. If wineries need additional grape supply and pay a competitive price, growers would likely make fewer raisins. On the other hand, if growers aren't satisfied with the price offered by wineries, they are more likely to make raisins from their grapes. Within the past decade, the raisin-type grape crush in any season ranged from as high as 727,000 tons to as low as 155,000 tons. This difference represents more than 125,000 tons of raisins in any one season.
That's where the industry's volume control federal marketing order comes in. Each year the Raisin Administrative Committee estimates raisin production, compares it to anticipated sales and determines "free tonnage". This is the percentage of raisins for which a grower can expect to receive the field price. Supplies over that free tonnage go into a reserve pool. In many years, export raisins are sold out of that pool at a discount with federal market development assistance to increase consumption overseas. In addition, the Raisin Bargaining Association is responsible for negotiating a guaranteed floor price with raisin packers on behalf of their members. This negotiated price basically sets the field price for the industry each season.
The free tonnage figure is critical. For example, if the free tonnage is 75 percent on a $1,500 field price, a grower would only get paid for 75 percent of his crop upon delivery (the equivalent of receiving $1,125 per ton). If the free tonnage is 100 percent, the grower receives the full $1,500 field price for all tons delivered.
Since the 2010 crop, free tonnage has been 100 percent.
The 2014 field price of Natural Seedless grapes was $1,775 per ton – $125 per ton higher than the previous year. However, since the 2014 raisin crop was 30 percent smaller than in 2013, total revenues growers received for last year's crop dropped from a year earlier.
Meanwhile, production costs are rising and growers are facing more labor regulations and the drought-related decline in supply and quality of water for irrigating their vineyards
This, along with more profitable crop alternatives, has contributed to the acceleration in the 2 percent to 3 percent annual reduction in raisin-grape acreage over the past decade.
Currently, winery prices for raisin-type grapes are under pressure not only from declining demand for the lower-end wines but also from imports of concentrate.
What's really hurting Thompson seedless concentrate prices, Bitter reports, is foreign competition. Much of China's excess apple crop last year has been coming into the U.S. as apple juice concentrate, while Argentina is exporting the extra supply of grape juice concentrate from its latest crop.
"For the foreseeable future, I expect just about every acre of California's raisin-type grapes to be going to the raisin market," Bitter says. "I don't think we'll ever get back to the days when we saw such quantities as 500,000 or 600,000 tons of raisin varieties a year being crushed at the wineries.
"Reducing the acreage of raisin-type grapes to balance the demand would be a positive development. Better yet would be increasing sales to match supply. But either way, no raisin grower wants to go back to reserve pools. They want to get paid the full field price for all of their raisins."
Subscribe to receive top agriculture news
Be informed daily with these free e-newsletters
You May Also Like
---