$300 per ton price floated for 2012 Thompsons
$300 per ton price floated for 2012 Thompsons
Demand for juice concentrate continues strong and may send 2012 Thompson green prices up to $300 per ton.Whether the world's largest winery, Gallo, and other California wineries will pay that remains to be seen. However, a price like that being floated this early in the season is indicative of how tight available supplies are in the Thompson market for 2012.A $300 green price equates to $1,800 to $2,000 per ton for what likely will be 100 percent free tonnage raisins.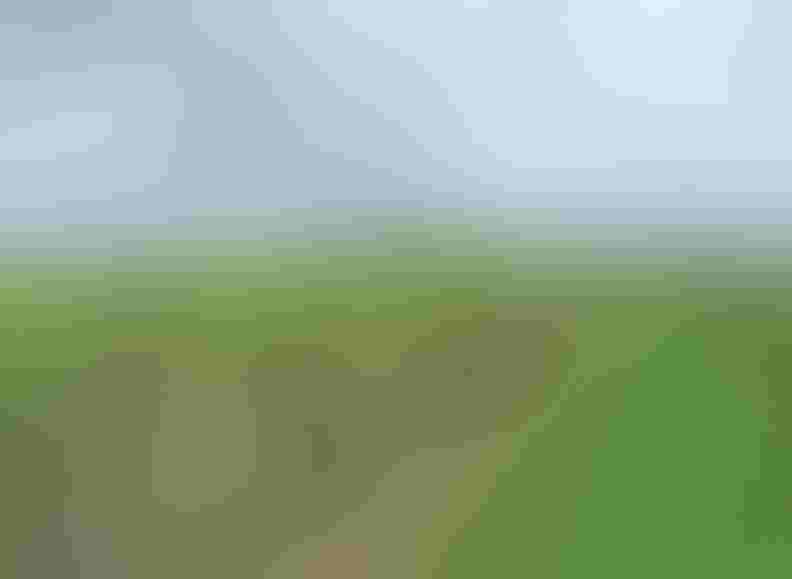 The first price salvo for the 2012 California grape crop crush has been fired before bud break by the leader of the Raisin Bargaining Association (RBA).
Caruthers, Calif., Thompson seedless grower Monte Schutz, president of the Fresno, Calif.-based RBA, told members of the association at its annual gathering that demand for juice concentrate continues strong with reports that this could send 2012 Thompson green prices up to $300 per ton.
Whether the world's largest winery, Gallo, and other California wineries will pay that remains to be seen. However, a price like that being floated this early in the season is indicative of how tight available supplies are in the Thompson market for 2012.
$300 compares to a record $265 average per ton paid for last year's raisin-type grapes. This green ton price netted another record, $1,700 per ton for raisins. A $300 green price equates to $1,800 to $2,000 per ton for what likely will be 100 percent free tonnage raisins.
This stratospheric price is bolstered by continued strong raisin sales to consumers, up 3 percent so far over last year. "This past year's crop looks like it will come in at 315,000 to 320,000 tons of raisins, which is near what we sold last year at 325,000 tons," Schutz told RBA members.
"We expect prices to be substantially higher this year compared to last year," Schutz says.
Last year was unprecedented. Before harvest, Thompson green prices were quoted at $250 per ton, and the RBA was in the second year of a $1,500 per ton two-year raisin contract with its signatory packers.
Wineries raised the ante to $265 or even higher in some cases with early reports of a short crop, trying to convince growers to sell green rather than dry Thompsons into raisins.
The raisin industry fought back with a first-ever reopening of negotiations between packers and growers to raise an already established $1,500 per ton contract price to $1,700 per ton.
These extraordinary prices are the fallout from removal of as many as 100,000 acres of raisin-type grapes in the central San Joaquin Valley over the past decade and gradually increasing raisins sales.
Prices like growers saw last year and likely will see this season would suggest the pullouts have stopped.
That's not the case as growers continue to destroy Thompson vineyards at the rate of 3 percent to 5 percent of the acreage annually. This winter, the RBA estimates another 5,000 acres were dozed out.
This could drive raisin-type vineyard acreage to below 200,000 acres for harvest this season. In 1993 the state acreage reporting service estimated the acreage at more than 281,000 acres.
Pullouts and increasing raisin sales
Glen Goto, RBA chief executive officer, explained the continued pullouts without new plantings to replace the removals by pointing out that it is far more expensive to establish a new vineyard than a new orchard crop like almonds. Many of the alternative crops like tree nuts also offer greater income potential and stability. Historically unstable grape prices along with growing labor shortages have also driven Central Valley farmers to non-raisin permanent crops.
Pullouts and increasing raisin sales are creating interesting dilemmas. One is that raisin packers are being put into a financial bind with 100 percent free tonnage and record grower prices.
The Raisin Administrative Committee, a federal marketing order, determines the potential market each year about harvest time. For example, if the RAC decides that packers can likely sell 250,000 tons of raisins domestically and the crop size is 500,000 tons then the free tonnage would be 50 percent, meaning growers would receive the RBA negotiated field price for half their raisins at delivery. The other 50 percent would be held in a reserve pool and marketed at a discount, often into world markets with the help of federal market development funds. The return to the growers for these raisins would be below the free tonnage price.
However, with less acreage and gradually increasing sales, there has been no need for a reserve pool. This means growers are guaranteed 100 percent of the field price at delivery. This brings tremendous early season debt to packers, especially when raisin prices reached $1,500 per ton to $1,700 per ton for the past two seasons. To alleviate this financial pressure, RBA negotiated a payment scheduled with packers, not unlike a cooperative.
Growers receive 65 percent of their proceeds within 15 days of final delivery, with 20 percent payable on or before Feb. 28 and the final 15 percent payable on or before April 30.
This, according to Goto, "maintains the (field) price level" set in RBA negotiations with packers and enables packers "to turn down low prices" from customers to generate cash flow.
The irony of these unparalleled current high prices for raisins and green Thompsons are posing a threat to the RAC and RBA. Some are challenging the need for both with high prices.
"The RBA fully supports the RAC," said Goto because of the services other than setting free tonnage each year. He cited the federal grades and standards now in place through the RAC as one example for the need to maintain a strong federal marketing order. RAC also continues to promote raisin sales overseas.
The RBA was created in 1967 in an era when growers were paid through "open price" contracts, meaning growers did not know what their returns would be for several months after their crops were delivered.
RBA does the heavy lifting
The RBA was formed to negotiate a field price and put an end to open price contracts. It has been successful. However, it has become a challenge to maintain membership. It costs nothing to join RBA, but about a third of the industry is made up of independent growers, not members of RBA or Sun-Maid Growers.
Schutz supports a strong RBA. "An independent grower only negotiates for himself, which actually weakens the bargaining position by providing tonnage to the packer before a price (agreement) is signed," says Schutz.
"The RBA does the heavy lifting for the entire industry" and deserves the support of non-cooperative growers said Schutz.
Another major issue surfacing in these times of high prices: RBA growers who want to avoid harvest time risks and sell grapes on the vine to fellow growers or packers to make into raisins delivered to packers under a different identity.
"The problem is the RBA loses the value of that tonnage, and tonnage has power," says Schutz, explaining that tonnage gives RBA a stronger position with packers and determines how many seats RBA has on the RAC.
Although Thompsons/raisin-type grapes are largely disregarded in any discussion of California wine grapes, the crush of raisin-type grapes (372,000 tons) ranked No. 3 behind Chardonnay (538,000 tons) and Cabernet Sauvignon (383,000 tons) for tonnage crushed in 2011.
Add the crush of table grape varieties (154,000 tons) to the raisin-type crush, and it is close to the Chardonnay crush.
These crushed grapes go into concentrate as well as many California wines and brandy products. Some contend prices for these grapes set the tenor for overall wine grape demand, supplies and prices.
The demand for raisin-type grapes is being duplicated for wine grapes.
"We are receiving calls from all of our California winery representatives asking what is available at what price," reports Allied Grape Growers President Nat DiBuduo. "The buyers want all the grapes they bought last year and any grapes they can entice the grower not to sale to another winery.
"There is finally competition for California's wine grapes at prices better than I've seen this past decade. The California wine sales are still feeling the effects of the weak economy, with the quality, lower-priced wines showing strong sales, but we are seeing a strengthening in sales at the higher price points as well. These are all signs of better pricing for both growers and vintners. I believe we should see better prices for the near future and far into this decade."
With an average growth rate of 3 percent for California wines, however, development of new vineyards is minimal.
"We have not seen the development of new wine grape acreage and production to match the demand.
"We are seeing Californian wineries outsourcing bottled and bulk imported wines to satisfy their needs to develop and put wine products on the shelf," says a disappointed DiBuduo.
California wine grape growers need to look at some moderate amount of vineyard plantings that meets the needs of any particular winery's specific program for a specific variety in a specific region and price point, according to DiBuduo.
However, DiBuduo does not encourage non-contracted speculative planting.
Subscribe to receive top agriculture news
Be informed daily with these free e-newsletters
You May Also Like
---