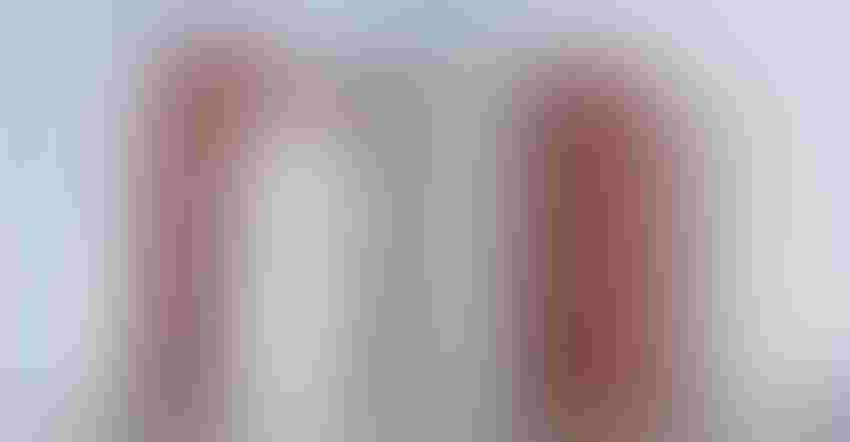 BE PREPARED: The photo doesn't show it, but this farmer has a dike around his tanks. What if you don't have a dike and a tank leaks? Would you know how to report the spill?
Nobody intends to ingest poison, watch a fertilizer tank spring a leak or have a complaint about herbicides that needs to be reported to officials. But if any of these things did happen on your farm, would you know what to do? Would you even know where to find the numbers and information about whom you should call?
Here are four key Indiana contacts that could save lots of hassle, and perhaps prevent serious injury or even death. Consider copying this emergency information and posting it in your home, farm office or both. It's provided in the new 2018 Ohio, Indiana and Illinois Weed Control Guide. In Indiana, Purdue University's Bill Johnson, Bryan Young and Joe Ikley provided information for the guide.
1. Indiana Poison Control Center: Call 800-382-9087. The center is located at the intersection of Interstate 65 and 21st Street in Indianapolis. Mailing address is P.O. Box 1367, Indianapolis, IN 46206-1367.
2. Indiana Department of Environmental Management: For chemical spills, if it's an emergency, call 317-233-7745 (manned 24 hours per day). For nonemergencies, call 800-451-6027. IDEM is located at the Indiana Government Center North, 100 North Center Drive, P.O. Box 6015, Indianapolis, IN 46206-6105. Julia Wickard is the ag representative with IDEM.
3. Chemtrech: This call center responds to hazardous material incidents. For more information, call 800-424-9300.
4. Indiana Pesticide Regulatory Official: Call the Office of the Indiana State Chemist at 765-494-1492. The office is located in the Biochemistry Building at Purdue University, West Lafayette, IN 47907. Complaints about such things as herbicide drift damage should be reported to this office. It also houses the state seed commissioner and is responsible for regulating feed safety issues within the state.
To order the 2018 Ohio, Indiana and Illinois Weed Control Guide, which contains more than 200 pages of information on herbicides, call 614-292-1607, or visit estore.osu-extension.org.
Subscribe to receive top agriculture news
Be informed daily with these free e-newsletters
You May Also Like
---