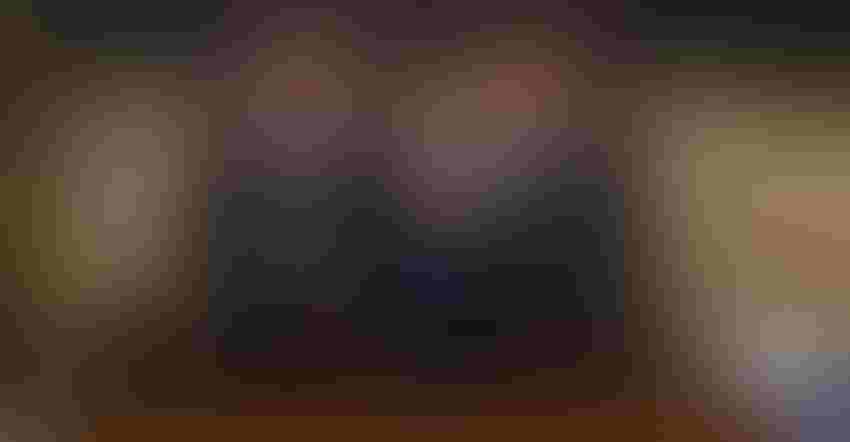 BUDGET SEASON: Pennsylvania Gov. Tom Wolf recently unveiled his proposed 2020-21 state budget, which includes an ag budget of $33.05 million, a slight reduction from last year.
Photo courtesy of Office of Gov. Tom Wolf
We know you're busy, and we're busy, too. So busy, in fact, that there are things American Agirculturist may have missed telling you about that you might be interested in.
Here is a rundown of recent ag stories from across the Mid-Atlantic and Northeast. Enjoy, and if there are stories you think we're still missing, send a message to [email protected]!
1. Governor unveils Pennsylvania ag budget. Budget season has officially started in Pennsylvania. Gov. Tom Wolf submitted his state budget for 2020-21, including an agricultural budget of $33.05 million, slightly less than the current $33.73 million ag department budget.
Pennsylvania Farm Bureau notes that the budget is a good starting point for discussions on funding priorities for the state's ag industry.
The proposal maintains existing funding for vital programs, including ag research, Cooperative Extension, and food safety and animal welfare programs management by the University of Pennsylvania's School of Veterinary Medicine. It also includes an additional $1 million for the Pennsylvania Agricultural Surplus System.
"PASS is a win-win for the community and our farmers, because it puts quality food, which would have otherwise gone to waste, into the hands of food banks and needy people," says Rick Ebert, president of Pennsylvania Farm Bureau. "The program benefits farmers by reimbursing them for costs associated with harvesting, processing and transporting the food."
A controversial item, though, is Wolf's plan to transfer $204 million from the Race Horse Development Trust Fund to create scholarships for students at state-owned universities. Representatives of the state's equine say that if the proposal goes through, it would effectively kill horse racing in the state since this money primarily funds purses at the race tracks.
2. Vermont's last dairy farmer lawmaker. Rodney Graham, a state representative from Vermont, is planning on selling his small herd of Holsteins and Jerseys.
This might not seem like big news, but this will be the first time in modern history that no dairy farmer will be serving in the state Legislature.
According to an article from Seven Days, Graham is quitting because of the latest cut in pay from his organic dairy cooperative.
"We've barely been surviving, and now this," Graham says. "We'd have to borrow money to continue to operate. I just can't do it."
3. Investigating the onion trade. First it was milk, now it's onions. New York onion growers have complained that they are unable to compete with their Canadian counterparts who have gotten trade subsidies and have been able to flood the U.S. market with cheap onions.
Now, Sens. Kirsten Gillibrand and Chuck Schumer are calling for an investigation into these trade subsidies, according to a recent article in Civil Eats.
ONION FIGHT: New York onion producers have complained about what they as unfair trade subsidies to Canadian onion growers. Now, Sens. Kirsten Gillibrand and Chuck Schumer are calling for an investigation into these trade subsidies, according to a recent article in Civil Eats.
"New York state is home to prime onion-producing land, yet our farmers are unable to sell their goods in a domestic market that is flooded by cheap Canadian exports," Gillibrand told Civil Eats. "Farmers across the country have been struggling to keep up with growing production costs while Canadian exporters have been able to dump cheap onions onto the market at prices comparable to 30 years ago."
4. Delaware ag safety conference set. The Delaware Farm Bureau is encouraging farmers to "think safety first" through its upcoming annual Ag Safety Conference, featuring topics such as grain bin safety and mental health in the field.
The event takes place March 18 from 9 a.m. to 3 p.m. at the Harrington Volunteer Fire Co., 20 Clark St., Harrington.
Session topics will include farm equipment fires by the Delaware Fire School and stress in farming by Maria Pippidis of University of Delaware's Cooperative Extension. Paraquat safety will be taught by Kerry Richards who will administer a quiz after her presentation and offer certification for participants.
There will also be a grain bin rescue demonstration by local firefighters.
Register online by March 6.
5. Dairy girl runs for glory. Elle Purrier, who grew up on her family's dairy farm in Montgomery, Vt., set a new U.S. record for the fastest women's indoor mile at the recent Millrose Games in New York.
Her time of 4:16.85 broke the previous record of 4:20.50, set by Mary Tabb in 1982. It is the second-fastest time ever recorded by a woman in the indoor 1 mile.
The world record is held by Ethiopia's Genzebe Dibaba, who in 2016 ran the 1 mile in 4:13.31.
Here's a clip of Purrier's record-breaking run:
About the Author(s)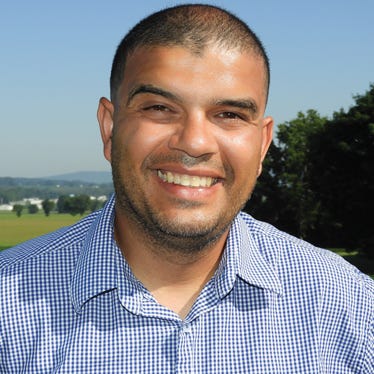 Editor, American Agriculturist
Chris Torres, editor of American Agriculturist, previously worked at Lancaster Farming, where he started in 2006 as a staff writer and later became regional editor. Torres is a seven-time winner of the Keystone Press Awards, handed out by the Pennsylvania Press Association, and he is a Pennsylvania State University graduate.
Torres says he wants American Agriculturist to be farmers' "go-to product, continuing the legacy and high standard (former American Agriculturist editor) John Vogel has set." Torres succeeds Vogel, who retired after 47 years with Farm Progress and its related publications.
"The news business is a challenging job," Torres says. "It makes you think outside your small box, and you have to formulate what the reader wants to see from the overall product. It's rewarding to see a nice product in the end."
Torres' family is based in Lebanon County, Pa. His wife grew up on a small farm in Berks County, Pa., where they raised corn, soybeans, feeder cattle and more. Torres and his wife are parents to three young boys.
Subscribe to receive top agriculture news
Be informed daily with these free e-newsletters
You May Also Like
---