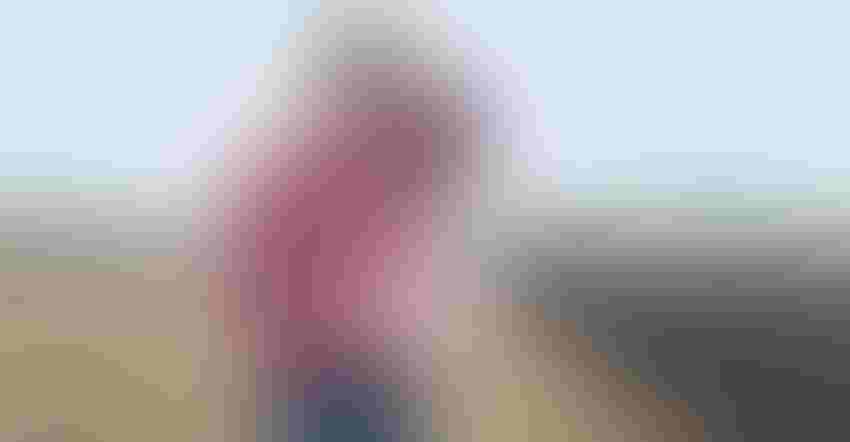 SPEAK UP: When it comes to speaking to a loved one who you suspect may be having suicidal thoughts, it's usually best to simply ask.
jevtic/getty images
Mental health in agriculture and rural areas has been a big topic in recent years — and for good reason. While not the occupation with the highest risk of suicide, farmers and ranchers are consistently listed among the top 20 occupations in terms of suicide risk. And history has shown when margins are tight on the farm, suicides increase among those working in agriculture.
Of course, farmers and ranchers are resilient and self-reliant — positive characteristics most of the time — but that also can mean some farmers and ranchers are less likely to seek help when it comes to stress and mental health issues.
That's why it's even more important for friends, family and people working closely with farmers and ranchers to understand how they can help those affected by stress and depression.
Signs of stress
In 2019, University of Nebraska Extension hosted a series of workshops to educate agribusinesses, ag lenders and others working directly with farmers and ranchers on how to identify signs of stress, depression and other mental health issues.
"It's not the kind of thing you're going to invite farmers and ranchers to and get them to come," says Susan Harris-Broomfield, Nebraska Extension educator for rural health, wellness and safety — and one of the organizers of the workshops. "Learning this information and learning about those resources is valuable because we can pass that information on to our colleagues."
Harris-Broomfield notes many people who come to the workshops aren't initially aware that stress and depression manifest themselves physically. There may be an increase in illness, headaches, a lack of sleep and an overall lack of attention to nutrition and health.
There also are cognitive signs. For example, a farmer or rancher may have difficulty concentrating and making decisions, or may be more forgetful than usual. There may be a change in mood or behavior. If someone is acting more aggressively, irritable, drinking more or participating in risky behavior, it may be a sign of stress.
Another big indicator is loss of spirit, changing routine and retreating from social life.
"If you find yourself losing interest in things you used to enjoy, that's a huge indicator," Harris-Broomfield says. "A lot of farmers and ranchers have a local coffee group they go to in the morning. Maybe they stop going to that. Maybe they stop going to church. Any change in a routine someone has been doing for a long time is a red flag."
Other signs include giving away possessions, and a decline in farm upkeep and livestock care.
"With ag lenders, we suggest if they get a lot of calls from farmer or rancher clients, phone call after phone call, it shows that someone is stressed — if they're fretting about their ability to pay back a loan for example," Harris-Broomfield adds.
A tough conversation
Tina Chasek, associate professor in the Department of Counseling and School of Psychology at the University of Nebraska-Kearney and director of UNK's Behavioral Health Education Center of Nebraska, notes when it comes to speaking to a loved one who you suspect may be having suicidal thoughts, it's usually best to simply ask.
"A lot of people are afraid, because they think it will make things worse," Chasek says. "It's the exact opposite. Saying something is the best thing you can do. They get the sense, 'Somebody cares about me, they've seen things and paid attention to me.' Act like it's any other illness. If somebody was sick, you would say, 'I've got this great doctor' or 'I know of someone who can help.'"
Harris-Broomfield stresses the importance of approaching the conversation in a nonjudgmental way and being clear and specific. Don't just ask if they are thinking of hurting themselves. Ask clearly if they are having thoughts of suicide.
She also encourages active listening.
"Don't plan what you're going to say back to them," Harris-Broomfield says. "Listen to what they say and repeat what they say back to them. A lot of times they just want to be heard. If their answer is 'yes,' do not leave them alone. This is when it is helpful to know about resources to contact for assistance and even have those resources in your mobile phone's contact list. Once you have helped someone find assistance, it is important to follow up. Give them a call the next day, the next week. Let them know you care."
While it's best to provide the name of a trusted counselor when talking with friends or loved ones, Chasek notes starting with a general physician can also help make the connection with a therapist or psychiatrist. And, she adds, the best treatment is medication combined with therapy — and this means seeing both a medical provider and a therapist.
"If you're just taking a pill, you're still dealing with family issues and all the stresses that go with it," Chasek says. "You're not changing anything to make yourself better and solve some of your problems. You're just taking a pill. We need medication to help our neurotransmitters, but we've also got to work on all the other things so it doesn't keep reoccurring."
It takes a community
Ted Matthews, rural psychologist and director at Minnesota Rural Mental Health, notes the entire community can play a role in helping those affected by mental illness.
This includes referrals to professional therapists and psychiatrists.
"It's always a good idea to get some training, but not training so you become a psychologist, but training so you know how to refer them to someone," he says. "When you recommend someone, you're much better off if you know a name, somebody you're comfortable with that you can refer them to."
Matthews notes although farmers and ranchers may be leery of law enforcement, local law enforcement officials — such as sheriffs or deputies — can be a valuable asset in a crisis when they are properly trained for the situation.
"If someone is considering suicide, if they're several hundred miles away, it's hard for me to get there," Matthews says. "I call law enforcement and say this person is contemplating suicide, and they are often very good with responding. Some farmers are leery of law enforcement, because it's the same person that brings out their land dispute and divorce papers and brings their son home in the patrol car, but I've found they're really a great group of people to work with."
Matthews notes while not all members of the clergy are prepared to talk about mental health, many are comfortable speaking with farmers and ranchers dealing with these issues — and are prepared to refer them to a counselor or psychologist when needed.
"Clergy are getting better and better at reaching out to psychologists," Matthews says. "Not everybody needs a psychologist. Maybe all they need to do is talk to their minister, or priest or social worker. It's a matter of working together, and I think communities are getting better at that. The less threatening you are, the more apt they are to work together."
"We're all in this together. All of us need to think of this as, 'What can we do?' rather than, 'Who's going to do something?' and 'What are they going to do?'" he adds. "We never know if we're preventing a suicide. What you did in that time, made them move from point A to point B, and that's what they needed to do to get to a better place, and you didn't even know."
Help available
There are resources available for those battling depression and other mental health issues, and for those with loved ones who are. Here is a list of services to call:
Rural Response Hotline. The service offers access to attorneys, financial advisers, mediators, clergy, behavioral health professionals and others. The hotline also provides no-cost vouchers for counseling services. Call 800-464-0258.
National Suicide Prevention Lifeline and Crisis Text Line. The national network of local crisis centers provides free and confidential support to people in crisis or emotional distress 24 hours a day, seven days a week. Call 800-273-8255. To reach the Crisis Text Line, text GO to 741741.
Veterans Crisis Line. The service provides access to qualified responders in the Department of Veterans Affairs, many of them veterans themselves. And it's not just for veterans — anyone can call. Call 800-273-8255 or text to 838255.
Nebraska Family Help Line. The service provides access to trained counselors, available all day, every day and night, as well as children's behavioral, family issues and mental health referrals. Visit nebraskafamilyhelpline.ne.gov or call 888-866-8660.
Nebraska LOSS (Local Outreach to Suicide Survivors). LOSS teams include trained professionals acting as volunteers, bringing immediate support to those who have lost a loved one to a completed suicide. Visit NElossteam.nebraska.edu for a map with phone numbers of LOSS teams across Nebraska.
Boys Town National Hotline. The service provides access to specially trained counselors all day, every day, for all teens and their parents — not just boys. Call 800-448-3000. A TDD line (1-800-448-1833) also is available for speech-impaired and deaf callers.
Subscribe to receive top agriculture news
Be informed daily with these free e-newsletters
You May Also Like
---