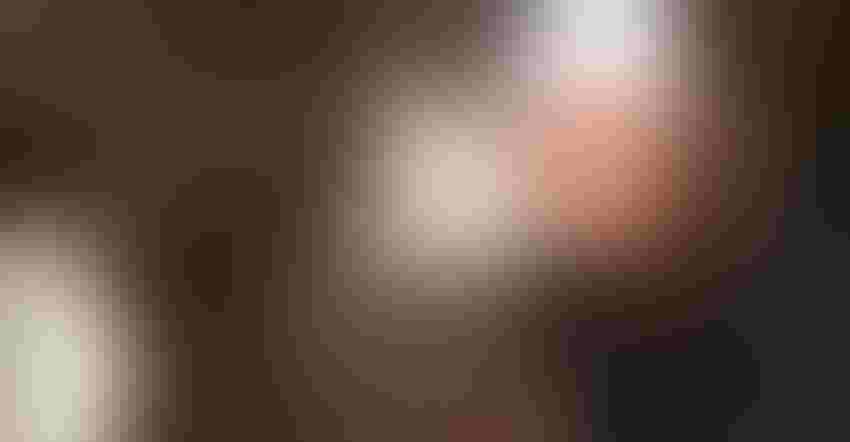 WISH GRANTED: My Christmas dream gift finally arrived, 50 years after I first asked for it!
Every year was the same. I asked, begged and pleaded. I found a hundred reasons to justify my pleas, but I never found a horse in the barn on Christmas morning.
My dad never seemed to get annoyed. I think he validated my obsession with animals, but he had to draw the line somewhere, and it was in an invisible yet distinct ink that I tried my best to rewrite. He was a cattleman, so I developed a similar appreciation for cattle — though my horse lust never dwindled.
Every Christmas Eve when we pulled into the driveway from the late-night service at church, I'd drift to sleep, dreaming about a saddle under the tree. Maybe my parents would wake me and direct me to the barn where I would find a dazzling chestnut gelding. It never happened, but Christmas was still magical. Birthdays were the same. I always grew another year older without that wish coming true.
Life has a way of moving forward. Other things take precedence over a girl's wishful heart. I've been blessed, and not once has the lack of horse ownership affected it.
However, a couple of months ago a friend sent me information on a miniature donkey needing a home. My husband was willing to look, and when we arrived, there was also a pony — a 12-year-old mare. The two were inseparable companions. It was all over, and my husband knew it. They were delivered a few days later.
Wish granted
The next morning, I pulled the halter over Clementine's nose and led her into the pasture. Little Charlie has the personality and build of a soft-and-true Eyore. He waddled his sweet and lovable self closely behind.
The wonderful, distinct horse smell wafted around Clementine's rhythmic, graceful steps. My brown hair didn't have one strand of hidden gray and was set firmly down my back in long braids. I was 10 years old again, wearing my favorite bib overalls with only the poetic clip-clop accompanying my singing.
Nothing ached; there was a lightheartedness and youthfulness to me. I didn't have to turn her back over to her owner or pay someone for the time I'd spent on her back. She was mine. She came just shy of my 55th birthday. For almost 50 years I'd waited. I had the sense that my dad, if he could be standing there, would be grinning from ear to ear.
Some things get lost in life. Dreams change or die. Some things bring us back to a time, place, season or longing. There's something that would cause every one of us to feel the youthfulness of yesterday. My mom collects Zane Gray books, not because it's her favorite style of novel, but because her father read them to her when she was girl. I wonder as she turns the pages if she doesn't feel the lightness of being young, the soft cotton front of a feedsack dress and the smell of burning wood making heat.
Ponies and old Westerns, wishes and the excitement of Christmas Eve when you're a child … it all makes up the nostalgia of the season. It's why, when we're young, we still hope for that horse year after year — even if it takes 50 years!
McClain writes from Greenwood, Ind.
Subscribe to receive top agriculture news
Be informed daily with these free e-newsletters
You May Also Like
---