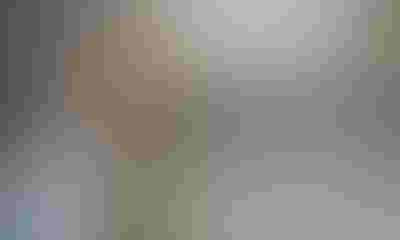 Buying food from local farmers isn't new, but in recent years the idea has been becoming more popular in communities throughout the nation. The Farm to Fork or "foodie" movement is a popular idea in Utah, where consumers get to see the face of the farmer that produced their food.
An increased interest in consumers knowing farmers and buying directly from them is creating a need for farmers to more easily sell what they produce to educated consumers without overbearing government regulations. Utah House Bill 144 is designed to do just that. While the measure failed in 2016, the conversation it sparked continues.
Food Freedom Act
FREE THE FOOD: Kenny McFarland, a producer farmer has roadside stands throughout northern Utah. He views the attempt to pass the Food Freedom Act as a step in reducing government regulations.
The measure was sponsored by Representative Marc Roberts, mirrored Wyoming's "food freedom act" that passed into law in 2015. Like the Wyoming bill, the proposed Utah bill would have done away with almost all of the government regulations and oversight for farmers selling directly to consumers. The bill was designed for only products grown and produced in the state of Utah. It also would have exempted growers from certain state, county or city regulations in regards to serving, preparation, consumption, use, or storage of certain food and food products.
The bill was only intended for products that are sold directly to informed consumers for home consumption. The producer/grower would not have been required to take any steps or jump through any regulatory hoops to eliminate the inherent risk of consumption of their products. Under this proposal, the food is not certified and no license whatsoever is needed to produce or sell the product. It is not inspected or regulated by any government agency.
The only exemption from this bill was nearly all meat products. HB 144 did not pass into law in the 2016 Utah legislative session but it has sparked a lively debate between supporters and opponents.
Those opposed
Opposition of HB144 included some heavy hitters in Utah including the state's Commissioner of Agriculture and Food, LuAnn Adams. The Utah Farm Bureau Federation and many local farmers were also concerned about the health risks involved. Says Adams: "The Food Freedom Act sounds inviting, but its name is misleading; its name should more accurately be called The Freedom From Food Safety Act."
According to Adams one of the risks is allowing food to be produced, processed and prepared without any oversight from entities designed to ensure the safety of food. "These safeguards," states Adams, "are in place to protect the interests of both the consumer and the producer."
Commissioner Adams is also concerned with the lack of labeling this law would allow. "To take away those safeguards would be like taking a giant step backwards 100 years when the spread of disease was rampant," she says.
The loss of labeling would also hinder traceability of foods back to the producer. The Utah department of Agriculture and Food is working with small producers to fix problems in the current farmer's market system and feels this is a better option then throwing out all regulations. "We strive to find a safe balance that stimulates commerce, but ensures food safety," says Adams.
Those in favor
Supporters of HB144 included organizations like The Libertas Institute and food freedom activists throughout the state. Supporters of the bill feel that food laws have become absurd and protect large farming operations but hinder the small family operated farms from selling to their neighbors and friends.
There are laws for small "cottage food licenses" but difficult, burdensome requirements still have to be met. Kenny McFarland, a produce farmer in Northern Utah is torn on this issue. "It's an exciting concept for the government to have a lesser roll," says McFarland.
He feels the public is educated and aware of the risks associated with food and should be in charge of their own choices when it comes to food. "What I see happen, is that big money and big corporations steer lawmakers to decide what is okay and not okay for people to eat and I'm not okay with that," says McFarland.
On the other hand he says that the current system is working for their farm even with the regulation hoops they go through to meet standards. McFarland feels that whatever happens, a safety standard should still apply to all producers.
Looking ahead
The opposition and supporters of HB144 can agree that this issue is not going away anytime soon as more consumers seek to become foodies and a growing number of farmers seek to fill the demand for local direct food markets. Lawmakers, regulatory agencies, farmers and foodies alike, all need to look for improved, innovative ways to create an environment where selling food directly from farmer to the consumer is efficient, easy but also safe. For now Utah lawmakers have chosen to stay the course on food safety regulations.
- Bailey writes from Liberty, Utah
Subscribe to receive top agriculture news
Be informed daily with these free e-newsletters
You May Also Like
---