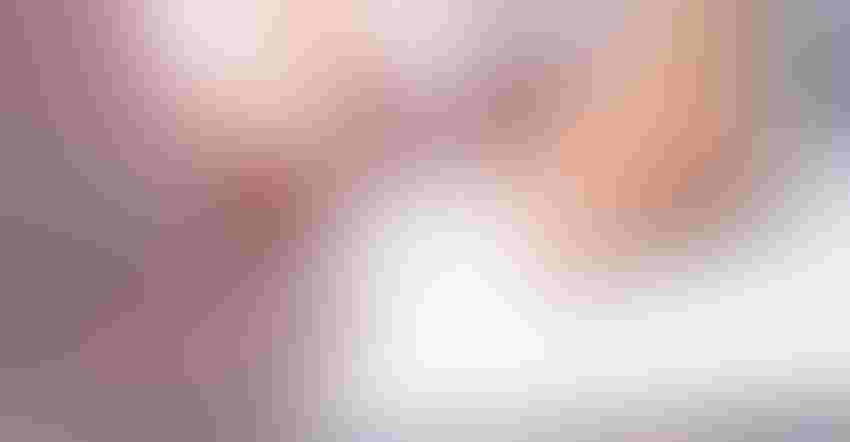 DATA COLLECTION: An extensive ag census is collected every five years by USDA's National Agricultural Statistics Service. The response deadline is Feb. 5.
The media is known to use the 2017 Census of Agriculture for stories that emphasize a segment or issue within agriculture. However, the ag census is used for much more, and its importance is being underlined by trade associations, government, Extension educators, researchers and others who rely on collected data to make decisions that shape U.S. agriculture — from creating and funding farm programs to boosting services for communities and the industry.
A survey of growers is done every year, but this is a more extensive census collected every five years by USDA's National Agricultural Statistics Service. About 3 million U.S. producers will receive the 2017 Census of Agriculture anywhere from mid-November through late December. The response deadline is Feb. 5.
Results from the census will include information on farm numbers, acreage, crops, livestock, income, expenses and demographics at the county, state and national level.
It's estimated to take 50 minutes, but some time may be shaved off as several upgrades have been made to make it easier and more efficient for growers to complete, including an improved web questionnaire. It can now be used on any electronic device, and can be saved and revisited as the producer's schedule allows.
The new online questionnaire also automatically calculates totals, features dropdown menus of frequent responses and allows growers to skip sections that do not pertain to the operation.
The data collected can help industry make decisions. "The Dairy Farmers of America recently called us to request data as they prepare for their multimillion dollar Cheese and Whey Production Facility with Michigan Milk Producers Association, Foremost Farms USA and Glanbia," says Marlo Johnson, director of NASS for the Great Lakes Region. "We provided them with data from our 2012 Census of Agriculture."
In addition, the Michigan Celery Commission requested data this past summer to help with an application for a grant.
Roger Betz, Michigan State University Extension farm management agent, adds, "It's not that hard to complete, and you don't have to be to the penny. It's important to know where there's growth in the industry and contractions, and to know where resources are needed."
He went on to explain that it also establishes a base line for programs like the Agriculture Risk Coverage program, which uses county average yields to calculate payments. "If there's not enough data, guesstimates have to be made and that can hurt growers," he says.
Betz says the census also provides a block of unbiased information that everyone can work from.
Revisions and additions to the 2017 Census of Agriculture aim to capture a more detailed account of the industry. Producers will see a new question about military veteran status, expanded questions about food marketing practices, and questions about on-farm decision-making to better capture the roles and contributions of beginning farmers, women farmers and others involved in running the business.
Response to the census of agriculture is required by law, which also requires NASS to keep all information confidential, to use the data only for statistical purposes and only in aggregate form to prevent disclosing the identity of any producer.
For more information about the 2017 Census of Agriculture, visit agcensus.usda.gov or call 800-727-9540.
Subscribe to receive top agriculture news
Be informed daily with these free e-newsletters
You May Also Like
---