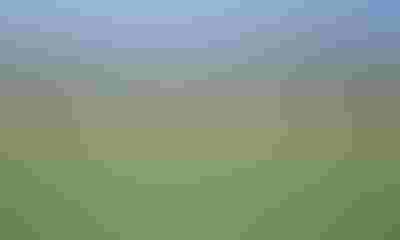 When the smoke cleared after the Indiana General Assembly adjourned, farmers finally had real property tax relief headed their way for the first time in a long time. Katrina Hall, head of legislative services for Indiana Farm Bureau, says the final legislation includes three key things that IFB has pushed for, based on policy set by members, for a long time.
"We're elated and couldn't be happier that the Indiana General Assembly acted as it did in relation to property tax relief on farmland," she says.

SOIL PRODUCTIVITY ISSUE SETTLED: The threat of increasing property tax values based on changes in soil productivity has finally been put to rest.
Like any legislative bill, actual language makes good bedtime reading, not good short copy to read here in a few minutes. However, Hall boils it down to three key components that should result in average farmland assessed valuation of $1,430 per acre in 2022, compared to $2,050 per acre today.
1. Lag time in formula that produces assessed valuation reduced
Since the formula now in use was devised, it has been based on a six-year period. However, the six years had a four-year lag built in. In other words, the last year counted would be values from four years ago. Under the new legislation, that lag time is now only two years.
The original argument when the formula was devised was that it would take four years to get all the data needed for the formula. Hall says that with modern methods, all the data can be available much faster. A two-year lag is much more reasonable, she believes.
"What it does is help get some of those high price, high income years off the formula faster," she notes. "That is one reason assessed values will begin to come down sooner."
2. The soil productivity index issue is finally settled once and for all!
The Department of Government and Local Finance tried an end run in 2012 on Super Bowl weekend to boost property taxes under the guise of upgrading soil productivity ratings. The net effect would have been significantly higher tax bills for many farmers, Hall notes. Indiana Farm Bureau led the charge to successfully block this change in each of the last four sessions.
Related: You can expect to see real property tax relief in a few years
"It was confusing the overall issue of getting relief of property taxes on farmland and it needed to go away," Hall said. This time, it did. Soil productivity indexes are frozen at their 2011 levels.
3. Cap rates established on assessed value increases on farmland
This legislation sets a statutory cap rate based on how much assessed valuation increases or decreases based on the formula. "We asked for a cap rate of 8%,: Hall says. "They came up with a different plan, but it still sets a cap rate and is very workable."
In layman's terms, if the formula is trending up and the value would exceed 10%, it's capped at 8% increase instead. If it's trending down and is more than 10% less, the decrease is capped at 6%.
The net effect of these three changes will be lower property tax bills on farmland over the next few years, Hall concludes.
Subscribe to receive top agriculture news
Be informed daily with these free e-newsletters
You May Also Like
---