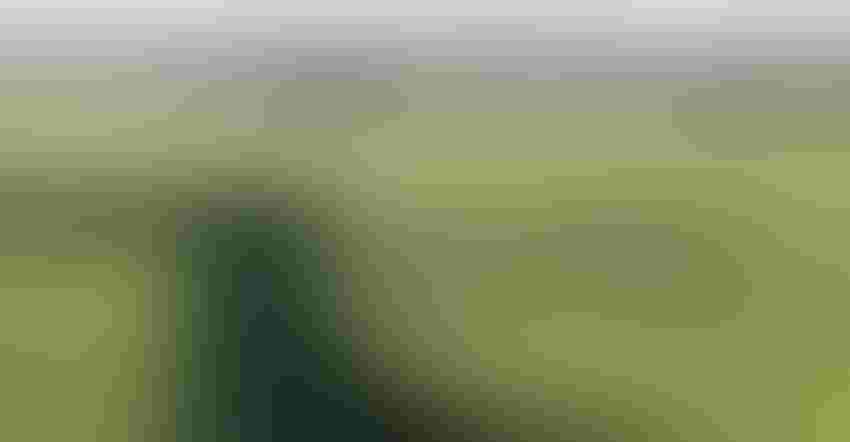 NETWORKING OPPORTUNITY: Corn/Soy Expo includes a trade show with more than 125 company exhibits featuring what's new in the industry. It allows farmers a chance to network with other farmers and industry representatives.
Wisconsin farmers seeking answers to their marketing, production and business management questions can find them and much more at this year's Wisconsin Corn/Soy Expo.
The state's hallmark event for row crop farmers, Corn/Soy Expo kicks off Jan. 31 8 a.m. with commodity market analyst Kevin Van Trump, president and founder of Farm Direction and The Van Trump Report, discussing current market factors. Corn/Soy Expo is Jan. 31 and Feb. 1 at the Kalahari Conference Center, Wisconsin Dells, featuring top-notch speakers, an industry trade show, and crop production and other business-oriented sessions. This winter meeting runs concurrently with Wisconsin Soybean, Wisconsin Corn Growers and Wisconsin Pork programs' annual meetings, and all three groups share a common trade show and educational programming.
David Kohl returns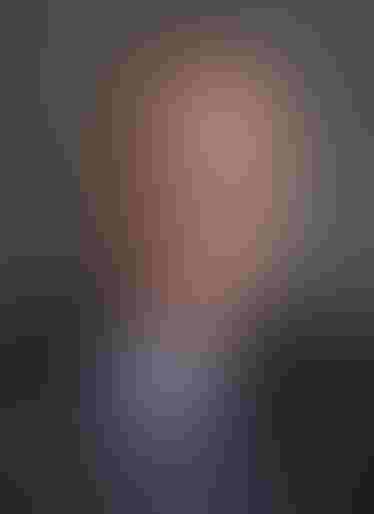 The first day's general session will be hosted by Wisconsin "agvocate" Kim Bremmer exploring the truth about agriculture and whether we can win the war of words. Ag economist David Kohl (pictured) will follow, addressing the global economic trends that are impacting farm business, family and personal life. Kohl's "Straight Talk, Straight Actions" presentation will offer insight and answers to the most commonly asked questions by producers, owners and managers facing the current economy.
Annual meetings of state soybean and corn programs will take place at noon on Jan. 31, and the Wisconsin Pork Association annual meeting will start at 12:30 p.m. While the association annual meetings are free, open to the public and no advance registration is required, admission to all other meetings and the trade show requires a paid registration.
Afternoon breakout sessions the first day will cover a wide range of crop production issues, along with tax and succession planning, grain handling safety, UAVs and remote sensing, how to handle tough farm topics, and emotional health. Soybean specialist Shawn Conley will host a "beer and bull" session that afternoon, while corn specialist Joe Lauer will discuss managing "the band" for higher corn yields. State corn growers will lead a program update session and a session on the national soil health partnership, while farmer-led watershed groups and Discovery Farms will update their on-farm initiatives.
The second day at Corn/Soy Expo will begin with an 8 a.m. early riser session from Naomi Blohm, "2019 Grain Outlook: Politics, China and Ample Supplies." A panel discussion with state soybean, corn and pork association leaders will headline Day 2's general session. John Phipps, Farm Journal columnist and US Farm Report commentator, will provide the keynote address at Corn/Soy Expo with his unique insight into what works, what doesn't and what we might try to survive in today's unusual farming climate.
Motivational speaker Keni Thomas will present "Get It On! What it Means to Lead the Way" at lunch. Thomas draws from his experience as a U.S. Ranger during the Battle of Mogadishu and his participation in Operation Restore Hope in Somalia to entertain audiences with stories and in song.
Educational sessions will culminate that afternoon with a two-hour agronomic session from Jerry Hatfield titled "The Path to Soil Health and Why We Should Follow It." Hatfield is a plant physiologist and since 1989 has served as laboratory director of the USDA-Agricultural Research Service National Laboratory for Agriculture and the Environment in Ames, Iowa. A learned researcher and speaker, his work focuses on understanding farming systems and their response to water, nitrogen and management interactions across soil and field variations, and tools for managing risk within these systems.
Trade show
A trade show with more than 125 company exhibits will provide farmers with time to discover what's new in the industry and network with other farmers and industry representatives. The trade show opens at 10 a.m. on Jan. 31 and ends the day with a trade show reception from 5:30 to 6:15 p.m. The trade show reopens Feb. 1 at 7:30 a.m. for a continental breakfast and runs until 12:30 p.m., when the sitdown luncheon starts.
The annual Wisconsin Corn/Soy Expo is a great opportunity to mix farm business with family time. Members of the Wisconsin Soybean Association and the Wisconsin Corn Growers Association save substantially on registration to the two-day event, which includes free admission to the annual Pork Producers Taste of Elegance, morning coffee and rolls, two lunches, breaks, an evening reception, industry trade show and admission to all programs.
Registration for Corn/Soy Expo is available online at cornsoyexpo.org. Registration material also can be requested by calling the Wisconsin Soybean Program office at 608-274-7522 or the Wisconsin Corn Program office at 262-372-3289. Wisconsin farmers can save $50 on Corn/Soy Expo registration when paying for the winter event by Jan. 5, and additional discounts are available for members of the Wisconsin Soybean Association and the Wisconsin Corn Growers Association.
Reduced hotel room rates are available at the Kalahari Resort from Jan. 31 through Feb. 2 for registered Corn/Soy Expo attendees, and all rooms include free waterpark passes. Please note that hotel policy requires advance payment for first night stay, a cancellation fee may be charged, and availability of Friday and Saturday night rooms are very limited. Weekend rooms also must include a Thursday night stay.
Source: Corn/Soy Expo
Subscribe to receive top agriculture news
Be informed daily with these free e-newsletters
You May Also Like
---