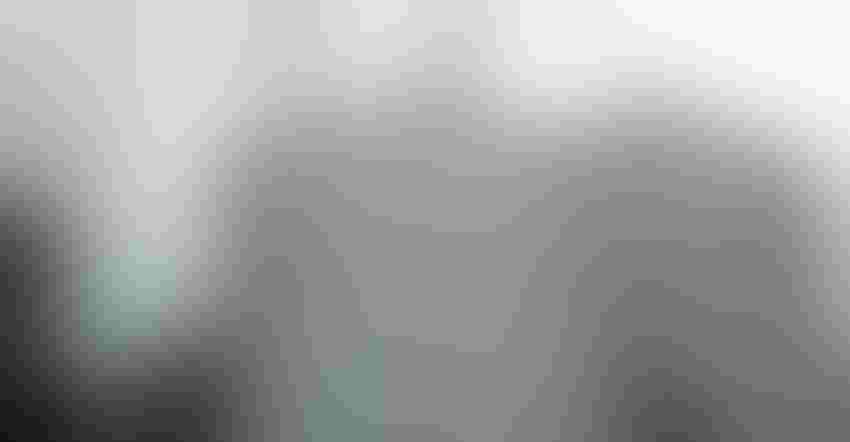 TIME TO REFLECT: Postharvest is the time to review how the growing season fared, and evaluate seed varieties and your agronomic practices.
Photos by WinField
By Kyle Reiner
It's the end of a season filled with temperature fluctuations, lots of rain, troublesome insects and other challenges. Time to look back, see what went well, decide what to adjust and understand how this year could affect decisions for 2018.
Here is a brief recap of what occurred in my territory of southwestern Minnesota.

Kyle Reiner
Rainfall delayed planting and temperatures didn't help
During the first week of April, both air and ground temperatures were cool. Then we had a week of above-average temperatures, which got everyone excited. Then it cooled down again and the rain started to fall. Very little corn was planted in April. The corn that was planted struggled with emergence. Seedling vigor was an issue with some varieties.
Likewise, soybeans were planted late, and those crops also struggled to emerge — some even getting herbicide burn on the hypocotyl arch because it took plants so long to emerge through the crust of the soil.
Nitrogen stayed put — for the most part
Though April and May were wet, rain fell in small amounts. Nitrogen applied in late fall and early spring didn't move much through the soil profile. Thus, very little leaching occurred. Late summer, however, produced a 10-inch rainfall in my area. But since most of the grain in corn plants was already made, this didn't negatively affect nitrogen movement.
Some farmers are moving toward split nitrogen applications, putting down about 60% to 70% of their nitrogen in the fall and applying the remaining percentage in-season when crops need it — a practice that has been successful for a number of farmers.
Insects, weeds and diseases — we had them all
Moderate temperatures brought soybean aphids, which were prevalent this year and appeared earlier than usual. I also saw heavy corn rootworm pressure in continuous corn fields, particularly along the South Dakota-Iowa border. Farmers who grow continuous corn should always choose hybrids with a corn rootworm trait, and then apply an insecticide over the top to protect yield potential.
Hail in some regions brought out Goss's wilt. Some rust showed up, but that, and northern corn leaf blight, weren't terribly widespread. In soybeans, white mold and sudden death syndrome also appeared in late summer.
As for weeds, giant ragweed and waterhemp were problems in my area again this year, as were marestail and dandelions. Both marestail and dandelions are winter annual weeds and nearly impossible to control in spring or summer months, so a fall application of 2,4-D can significantly reduce issues for 2018.
Start planning now
Work with your retail agronomist to choose the most appropriate hybrids and trait packages to match your soil, tillage method and management practices. Do you sidedress nitrogen? If so, pick a variety that has a high response to nitrogen. Planning to apply a fungicide? Choose a variety with a high response to fungicides. For soybeans, know what the limiting factors are on your farm. The battle can be won against issues like iron deficiency chlorosis, sudden death syndrome, cysts, white mold and brown stem rot, so keep these issues front of mind when selecting the proper varieties for 2018.
Don't forget to collect data from your combine so you can make solid decisions. Create zones for variable-rate fertilizer and variable-rate seeding.
Craft your plan for 2018 and stick with it. You will, no doubt, tweak things throughout the year, depending on weather and other factors. Meet with your retail agronomist to get any additional local data and finalize your strategy, so you can hit the ground running next spring.
Reiner is a master agronomy adviser with WinField United in southwestern Minnesota, and he cohosts "The Deal With Yield" podcast. To contact him, tweet any questions using #DealWithYield.
Subscribe to receive top agriculture news
Be informed daily with these free e-newsletters
You May Also Like
---