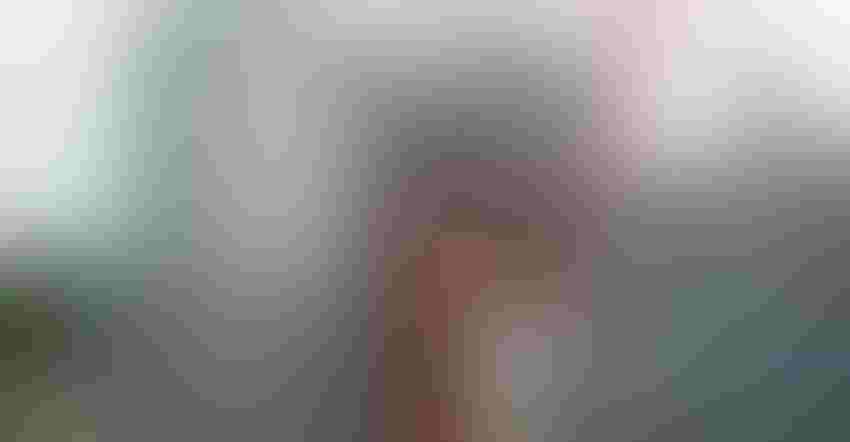 SOUND STRUCTURE: Make sure older bins still have structural integrity and haven't developed places that will allow leaks or spoilage.
Gary Woodruff, GSI conditioning applications manager, answers questions to provide insight into getting older bins and grain handling equipment ready for another harvest season.
If you have an older bin, what should you check to make sure it's still safe for another season? Corrosion will be the biggest issue. The bottom of the base sheet needs to be checked to avoid water leaks into and air coming out of the bin. The bottoms of the stiffeners need to be inspected to ensure the anchors haven't been compromised and the tank still has adequate anchorage. Full floors need to be checked for soft spots where supports may not be doing a good job of supporting the planks.
What key places should you inspect to make sure the bin won't leak? Seal the base of the tank against moisture coming in. Check for any drips coming from vents, bolts or access doors on the roof. Also, checking the fan and transition for air leaks will ensure that air is making it into the bin.
What routine measures would you suggest for keeping augers and motor belts in good shape? At least a yearly inspection is required. First, make sure all safety shields and equipment are in place and in good working order. Shut off the electrical power before removing the safety shield and starting the checkout. Use a tagged "lockout" system to prevent someone else from turning on the power during the inspection.
Check motors for loose bolts, covers, faulty wiring or other signs of a problem. Grease the motor if its manual recommends doing so. Clean excessive debris or grease from the motor to keep it from getting on the belts. Tighten the belts as per the manual. They need to be tight, but be careful to not over tighten. That can cause motor bearing failure.
What routine measures would you suggest for keeping chains and grain belts on legs in good shape? For chain conveyors, inspect your chain periodically. Look for any abnormal wear in the flights and for missing or broken flights. Check your return rails or roller returns for wear or misalignment.
Always listen to your conveyor while in operation. If excessive noise starts to develop, check your chain tension.
For bucket elevator belts, start with drive v-belts. Check tension with a v-belt tension tool on a routine basis. Look for cracked and worn v-belts.
For bucket belting, check and adjust the belt tension within the first couple of months of commissioning the bucket elevator. Check belt alignment on the boot and head pulley. Also check the bucket elevator throat wiper for wear. Excessive wear or not adjusting the throat wiper properly will result in back-legging. You also want to check for bucket wear and check bucket hardware, especially if a lap splice was used.
Editor's note: This is the third article in a series about preparing for the 2017 harvest.
Subscribe to receive top agriculture news
Be informed daily with these free e-newsletters
You May Also Like
---