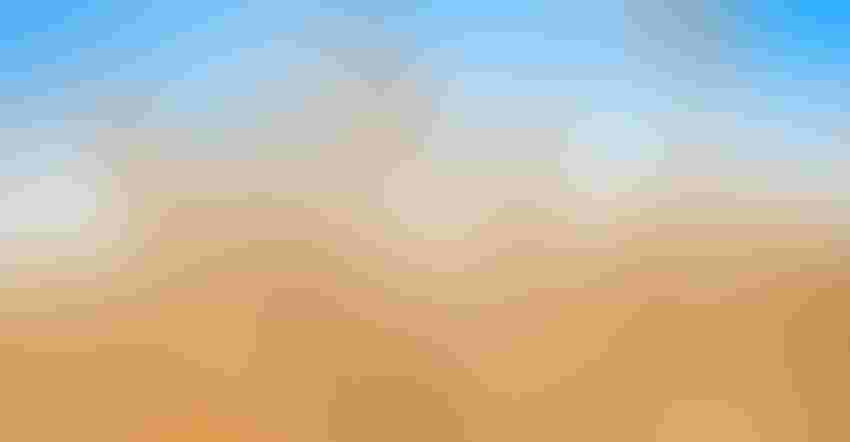 CATCH UP ON WHEAT: Colorado has set up its schedule for 2018 Wheat Field Days. They start June 7 and are to be slated to occur in 11 towns.
PROFEPIX/iStock/Getty Images Plus
Keeping up on new developments in the world of wheat is easy if you can spare time to attend a field day event. For Coloradans, there is a series of events slated in June that offers a chance to catch up on the wheat market, new variety information, seed certification and more. The 2018 Wheat Field Days calendar has been released, with the first events slated for June 7. Most dates offer more than one field day.
Here's a rundown of the events, locations and information offered.
June 7: 8:30 a.m. at the Plainsman Research Center, 1 p.m. at the Stulp farm and 5 p.m. at the Scherler farm.
June 8: 8 a.m. at the Hinkhouse farm, 1 mile west of Highway 385 on Highway 24 in Kit Carson County, and at 1 p.m. at the Beedy farm on CR 31 in Lincoln County.
June 11: at noon at the Wickstrom farm in Morgan County, and at 4 p.m. on the Cooksey farm in Weld County.
June 12: at 8:30 a.m. at the Carlson farm in Sedgwick County, at 1 p.m. at the Boerner farm in Phillips County, and at 4 p.m. at the Andrews Brothers farm in Yuma County.
June 13: 8:45 a.m. at the Akron USDA Agricultural Research Service station.
At each of these sites are wheat variety trials available for observation. Yield and quality data will be published following harvests.
Topics and speakers will include a wheat report by Jerry Johnson, a Colorado State University professor and Crops Testing leader; new and released wheat varieties by Scott Haley, a CSU professor and wheat breeder; seed certification and plant variety protection by Rick Novak, CSU Seed Program director; and wheat association updates by Brad Erker, Colorado Wheat executive director.
You can get more information and complete directions to these events by visiting the Colorado Wheat calendar of events or the Colorado State University Crops Testing page.
Source: Colorado State University
Subscribe to receive top agriculture news
Be informed daily with these free e-newsletters
You May Also Like
---