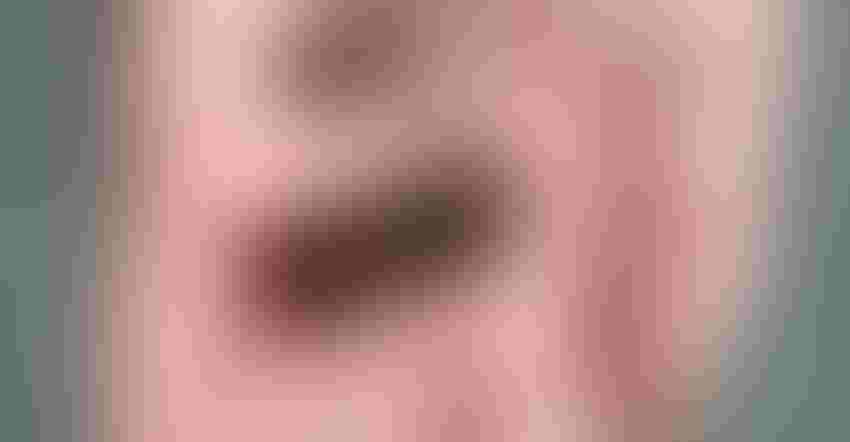 SIZE COMPARISON: This is not the hornet found in late May, but shows the size difference between a more traditional hornet you might see and the Asian Giant Hornet. WSDA had this sample provided from a source in Japan for help in identification.
Elaine Thompson, AP, used by permission
The find last fall of an Asian giant hornet in Washington state, combined with a nest find in Canada has entomologists in the region on high alert. That ramped up at the end of May with news of the find of an AGH queen by an observant citizen scientist near Custer, Wash.
The queen, found dead by a roadway was reported to the Washington State Department of Agriculture, which collected the bug and confirmed it was a suspect giant hornet.
Sven-Erik Spichiger, WSDA entomologist, is heading up the effort to locate and eradicate the invasive species before it gets established in the region. He explains that the dead specimen was picked up by a WSDA entomologist and identified as an Asian giant hornet, but further work is being done by USDA's Animal Plant Health Inspection Service in Washington, D.C., including an autopsy to find out if the queen was fertile.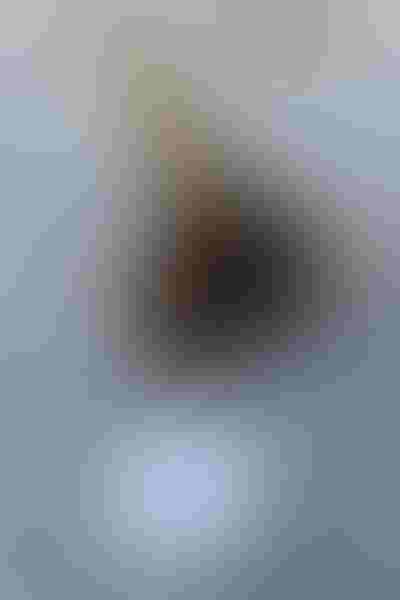 "What makes this detection more significant than what we found in 2019 is that in December we obtained a worker, and another beekeeper submitted a worker," Spichiger says. "It was not of the breeding caste and there's always the hope that it would not make it through the winter. Clearly, when we see queens likely emerging in the spring, one nest went through the winter."
He adds that there was a queen find in Canada as well, which indicates at least one other nest made it through the winter too. A single colony can produce a few hundred queens that can move out and establish new nests.
Finding the two specimens solidifies the resolve of entomologists in the region to monitor for nests and work on eradication. Trapping begins in earnest in July, which Spichiger says is when workers will be active, if there's a nest. The good news is that the dead hornet was found in an area that's already in the identified survey area for the location and eradication work.
"It's disappointing to know it made it through the winter and can survive here, but that doesn't change what we intend to do," Spichiger says. "We still have a chance to eradicate this. My belief is that it's still very early on for any sort of infestation, which gives us an excellent opportunity to use everybody's eyes and ears to wipe it out where we find it."
Technology at work too
Spichiger explains that one tool WSDA will be using, with help from the University of Washington, is technology that allows trapping worker hornets alive, and then allow entomologists to follow those bugs back to the nest. He adds that testing is already underway with other insects to make sure the technology works before any workers are discovered.
The tool, which is used in Europe for tracking and control of another invasive species, is a proven one. But what happens if they find a nest?
He notes that if they can follow workers back to a nest, they would then notify the property owner about the nest. "We would then don our exciting-looking hornet suits and extract [the hornets]," Spichiger says. "We would count the cells and see how far along the nest is. That is the plan for now."
The aim is to eradicate all nests found. These nests are usually ground nests, Spichiger adds, though some have been found in tree hollows.
One interesting factor Spichiger notes during a media conference is DNA testing of hornets found in Washington and Canada. He explains that the find in Canada and the find in Washington state late in 2019 show that it involved two separate introductions of hornets from two different countries. He adds that officials may never know how the hornets got into the region.
U.S. and Canadian officials are working together on surveillance and communicating regularly to coordinate efforts.
In a release announcing the new queen find near Custer, Osama El-Lissy, deputy administrator, USDA-APHIS Plant Protection and Quarantine Program, notes that USDA has developed response guidelines that include several options for eradicating the hornet should more be found in Washington State. "At this time, there is no evidence that Asian giant hornets are established in Washington state or anywhere else in the United States."
Spichiger notes that for a species to be classified as "established" involves multiple finds over multiple seasons, which has yet to happen.
Vicious attackers
Spichiger, who is a honeybee hobbyist himself, shares how this invasive hornet can hurt beneficial pollinators by describing the two ways they kill.
"They have two types of feeding. Early on, workers will take out single insects, dismember them and form them into a 'meat ball' that is used to feed the brood in the nest. The brood secretes 'hornet juice', and this is what the workers feed on," he says. "Then they move into what Chris Looney [another WSDA entomologist] calls the 'slaughter phase.' They find something like a managed hive, mark it and a couple more workers will coax bees out of the hive to decapitate them, and leave the dead bodies there. After killing the hive, they take the [bee] brood and pupae back to their own nest."
He adds they don't just attack honeybees, but also other pollinators. And they offer the potential to disrupt the ecosystem. You can learn more about the Asian giant hornet at agr.wa.gov/hornets.
About the Author(s)
Subscribe to receive top agriculture news
Be informed daily with these free e-newsletters
You May Also Like
---