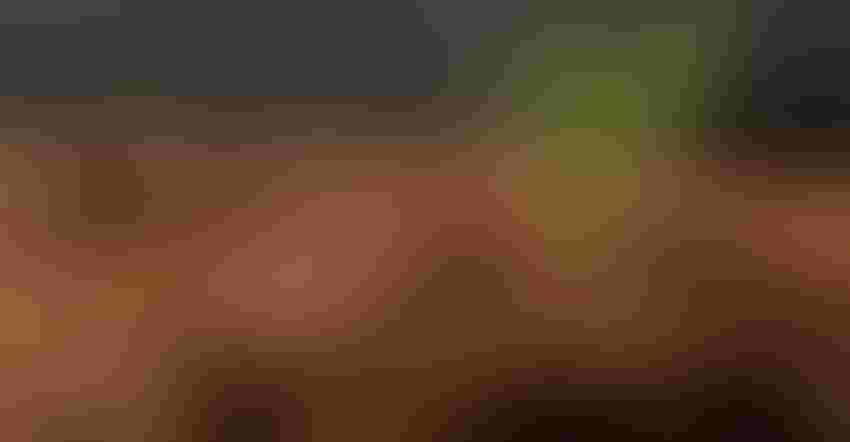 Timeliness is important for corn growers. It's especially important this week, when traders and analysts pour USDA's Crop Progress report with even more intensity than normal.
Weather models created by USDA exports watched carefully by many market participants factor in mid-May planting progress in eight key states as a key variable to predicting yields. This week's numbers will be cranked into spreadsheets to see if #plant18 may be having any impact on yields.
Growers reporting Feedback last week continued to report progress, adding an additional 15% to their total crop seeded. If that trend holds true with USDA's estimates, it suggests planting nationwide could hit 77%, about 5% slower than the average in this week historically.
The state-by-state results should continue to vary widely. Areas north of a line running from central Nebraska and southeastern South Dakota through northern Iowa and southern Minnesota and into Wisconsin and Michigan remain wet. Those to the south saw rapid progress, with many farmers done with both corn and soybeans.
"Very wet, 6 1/2 inches of rain in 7 days," wrote a Wisconsin grower Friday who was having the "worst start in years. "Have not done nothing in 8 days.  Probably a week out yet."
A Michigan grower was even worse shape, with only 10% of corn and soybean fields planted. "Way too much rain," was the verdict Friday. "Won't get into fields for at least a week. Most of what's planted needs replanting."
Yet for all the wet areas, there are dry spots too, including the entire state of Kansas. A grower in the north central part of the state said winter wheat was headed and only eight inches tall, turning blue from the conditions. The producer added: "Planting corn now in ultra-dry conditions. It's all the planter can do to knife the seed in 1.5 inches."
 What's happening out your way? Click this Feedback From The Field link to rate crops in your area and provide planting progress and comments about your fields. We'll update reports frequently with the interactive map below that lets you see what other growers are saying around the country. Click the box in the upper left-hand corner to bring up the weekly index; scroll down to see the most current week
Follow along with the season here:
Feedback From the Field - May 14, 2018 - Planting progress hit or miss in the second week of May.
Feedback From the Field - May 7, 2018 - Growers make rapid planting progress outside the far north.
Feedback From the Field - May 2, 2018 - Some growers welcome this week's rains.
Feedback From The Field - April 30, 2018 - More growers get into the field over the weekend.
Feedback From The Field - April 23, 2018 - April ending with cold, wet conditions stalling planting.
Feedback From The Field - April 19, 2018 - Rain, snow, fires and mud – this spring has it all.
Feedback From The Field - April 18, 2018 - Welcome to springtime in the Midwest.
Feedback From The Field - April 16, 2018 - Interactive tool helps growers share conditions.
Subscribe to receive top agriculture news
Be informed daily with these free e-newsletters
You May Also Like
---