Paraiso Vineyards taps sun to make wine
Paraiso Vineyards taps sun to make wine
First plantings of Pinot Noir and Chardonnay in Santa Lucia Highlands was on the Paraiso Vineyard Estate in early 1970sSolar is part of overall sustainability efforts by the Smith familySolar power system is first American project by GP Joule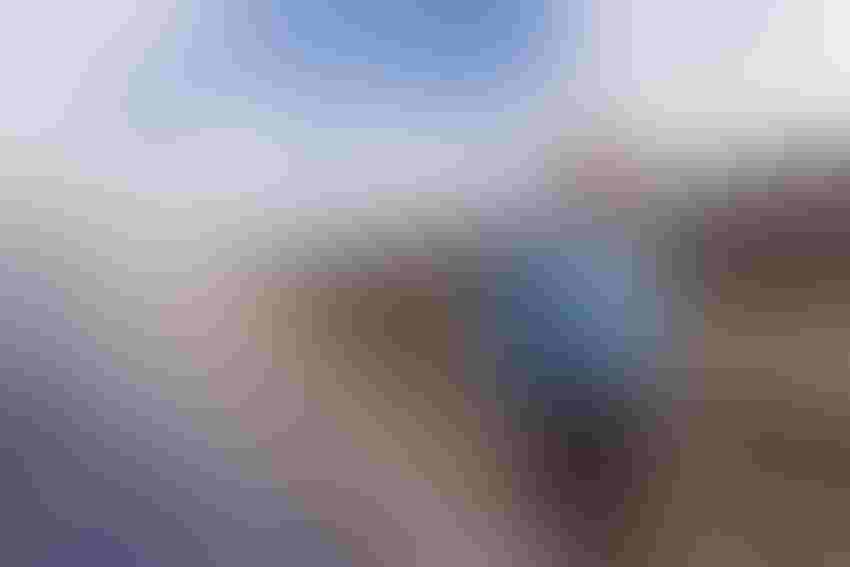 <p>Richard Smith, owner of Paraiso Vineyards in Soledad, Calif. sees solar as one of many tools to achieve agricultural sustainability.</p>
Grower adoption of solar technology in California was relatively slow until recently for one basic reason: farmers needed to be shown how it worked.
That solar works was not so much the question in theory for a state known for ample sunshine. Still, growers needed to see it work and then pencil out the return, which meant education and some old-fashioned customer service.
"A lot of us see solar as making sense and would probably have done this years ago if someone would have come along and helped us with this," said Richard Smith, owner of Paraiso vineyards in Soledad, Calif.
Known for its wines, Paraiso is a winery and vineyard operation in the Santa Lucia Highlands region of California's Central Coast. It is owned and operated by the Richard and Claudia Smith family, which includes Jason Smith and Jennifer Murphy-Smith, Dave and Kacy Fleming, and Justin and Megan Murphy.
Along with a boutique winery, the Smith family farms about 3,000 acres of wine grapes in the Salinas Valley, using those grapes for their wine making operations. Total acreage includes Paraiso's 400-acre estate vineyard at the southern end of the Santa Lucia Highlands AVA in Monterey County.
Richard Smith said they started generating power from their solar farm last year. He hopes the system will provide the winery with about 80 percent of its power needs through a series of solar panels on two different hillsides at his operation. For industrial operations in California that kind of savings can mount up quickly.
Smith invested about $1.1 million into the system, which was installed by GP Joule, an international green energy company with offices in Germany and the United States.
Too late to apply for a California program that provided state grant incentives for growers to offset the installation cost of a solar power system, Smith said he is still eligible for federal tax credits. Given the warranted life of the system at 20 years and the hopes it will run over 30 years, Smith is confident the system will return his investment within the 15-year debt period.
"We did this because it simply made sense," said Smith.
The 433.5 kW solar park at Paraiso Vineyards is GP Joule's first American project. The system is a fixed system, meaning the solar panels do not track with the sun. According to GP Joule founder and Managing Director Heiner Gärtner, there is simply not the demand for tracking systems in this region as there is in other regions.
According to Smith, building the solar park was the easy part. Wading through the permitting process, which included working with Pacific Gas and Electric (PG&E), the power provider in the area, was more challenging.
The winery is at the end of a 12,000 volt power line owned by PG&E, which Smith says causes power delivery problems at times for the winery.
Challenges
One of several hurdles Smith had to overcome was California law, which mandates that agricultural properties wanting to use aggregated net metering be contiguous. For some farming operations this is not possible. In Smith's case, he has four separate meters he needed to aggregate, or combine under one billing system to be legal.
To comply, Smith said much time and effort was spent ensuring addresses matched on the various permits he needed with PG&E to make the project compliant with California law. That was not as easy as it sounds, Smith said.
What makes solar attractive is how net energy metering works in California.
According to the California Energy Commission, at any time of the day a customer's solar system may produce more or less electricity than they need for their home or business. When the system's production exceeds customer demand, the excess energy generation automatically goes through the electric meter into the utility grid, running the meter backwards to credit the customer account.
At other times of the day, the customer's electric demand may be higher than the renewable energy system is producing and the customer relies on additional power needs from the utility. Switching between solar system's power and the utility grid power is instantaneous-customers never notice any interruption in the flow of power.
The latest agricultural news each day to your Inbox. Click here for the free Western Farm Press Daily e-mail newsletter.
Through a special billing arrangement under the program, customers like Smith are credited with the power his solar farm generates while it is moving power to the grid. He only pays for the power he consumes over and above what his solar farm generates.
Smith hopes to install other solar farms on properties he farms in the region.
Subscribe to receive top agriculture news
Be informed daily with these free e-newsletters
You May Also Like
---