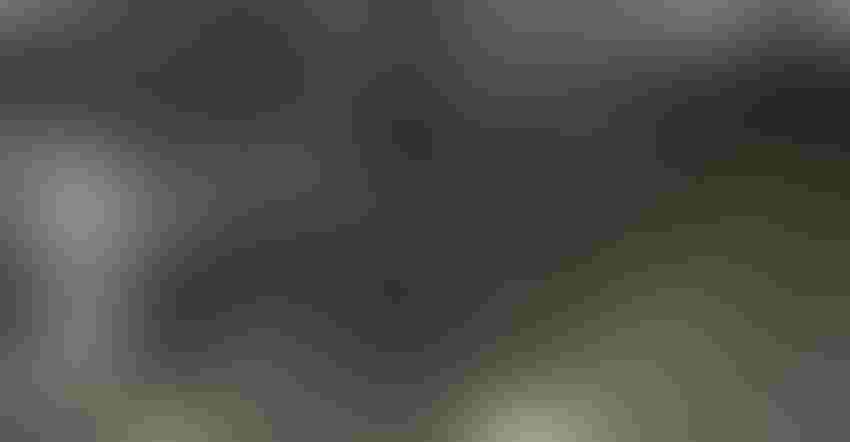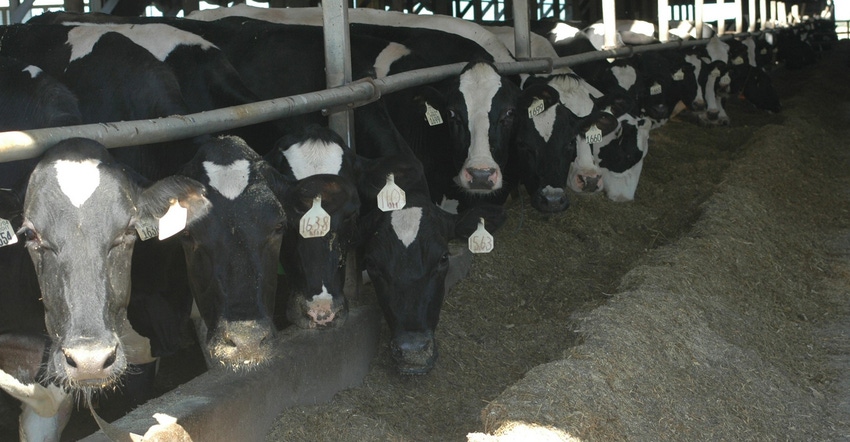 TELLING THEIR STORY: Bill Even, CEO of the National Pork Board, and Marissa Thiry, nutrition specialist, North America for Taco Bell, believe dairy farmers would benefit from telling consumers their story.
Forty-four percent of consumers say they are willing to pay more for products that support a specific social cause or belief, according to Krysta Harden, executive vice president of global environment strategy at Dairy Management Inc. Harden served as moderator in a panel discussion on sustainability at the Dairy Experience Forum, July 16-18 in St. Paul, Minn.
"Sustainability is going to continue to matter," Harden said. "It's not a fad or a trend."
Other panel members included Bill Even, CEO of the National Pork Board; Cheryl Pinto, who heads Global Values Led Sourcing for Ben & Jerry's; and registered dietitian Marissa Thiry, nutrition specialist, North America for Taco Bell. They spoke to nearly 400 dairy farmers and industry representatives.
"Generation Z and millennials want to know where their food comes from," Pinto explained. "I meet with these farmers, so they have a feel for what we do. I also work with our communities where our products are sold. The contribution the farmers make is more than a partnership. Most people recognize farmers are the solution. That's when you have true sustainability."
Thiry said Taco Bell works closely with its suppliers. "The animal supply chain is becoming a part of our sustainability."
Even said the National Pork Board represents the nation's 60,000 pork producers.
"Pork producers produce only one thing: pork," he said. "Our mantra is 'People, pigs and planet.' Under people, we have food safety, public health and keeping people who work on farms safe and healthy. Under pigs, we have animal care and animal welfare. We have several veterinarians on staff. We have been working on sustainability for 11 years."
Even noted that the food system the U.S. built after World War II was second to none. "But we were looking for something to add to our food system," he said.
When pork producers first started working on sustainability, they weren't used to having companies on their farm.
"We sat down with grocery stories, restaurants and farmers to see what we could agree on, and we came up with farm audits," Even said. "The farmers resisted the audits at first, but now the producers are proud of what they do, and audits add to their transparency." He added that today, 99% of U.S. pork is coming from farms that are audited.
Thiry said Taco Bell does a lot of work behind the scenes with their farmers and consumers. "Consumers want to know how their food is grown and where it comes from," she said.
Even said the U.S. pork industry is growing. "Twenty years ago, we were a net pork importer," he explained. "Now we export 25% of our pork production in the U.S."
He said NPB is looking to export more pork to Japan. "Foreign countries like Japan look like U.S. consumers — they are ready, willing and able to pay for product."
Thiry said Taco Bell just began testing plant-based menu items. Pinto added: "Ben & Jerry's launched vegan products two years ago to satisfy requests from our vegan fans. We believe we can continue to improve the carbon footprint of our dairy products through the use of manure digesters."
Social responsibility
Harden asked Even, "What can the dairy industry learn from the pork industry?"
According to the EPA, only 2.8% of U.S. greenhouse gas emissions in 2007 came from animal agriculture, Even said. Pig farming contributed just a little more than one-third of 1% (0.35%) of total U.S. greenhouse gas emissions.
"Over the last 50 years, we have reduced our water use, our land use and our greenhouse gas emissions," Even said. "That's a good story to tell. We are committed to ensuring that the voice of our farmers is heard. The dairy industry is viewed as a leader in proving our operations are contributing to sustainability. That's a great story to tell as well."
Thiry agreed with Even that dairy farmers need to tell consumers their story.
"I think the average consumer doesn't know what farm certified means or how you are raising your dairy cattle," she said. "I think farmers need to tell their stories."
Subscribe to receive top agriculture news
Be informed daily with these free e-newsletters
You May Also Like
---