While planting corn and soybeans is still up in the air, those growing winter wheat are already crop scouting. By now, most of the wheat in Indiana should be out of dormancy and showing growth.
There are several scales that describe the growth and development of wheat and other cereal crops, but the most common in the U.S. is the Feekes scale, according to Purdue Extension. It is a numerical scale that begins with Feekes 1.0, which describes emergence, and ends with 11.4, which describes a mature plant ready for harvest.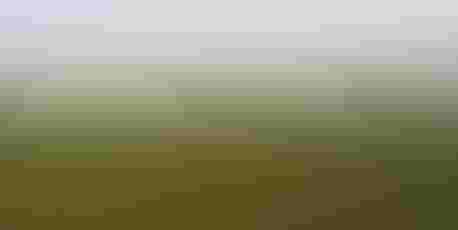 Scouting Winter Wheat: We have been scouting winter wheat weekly for the past month as it has come out of dormancy, checking for any winter damage and for uniform stand as it starts to grow again.
The decimal subdivisions in this scale are typically only used to describe development stages during head emergence to maturity. It can, however, be used to describe the number of tillers (auxiliary or side plants) in the early stages of wheat development.
Feekes 1 is emergence. Typically in Indiana wheat is planted in October after the Hessian Fly-Free date.  Tillering, which is Feekes 2-3, means the plant is producing ancillary or side shoots.  Wheat development depends on weather conditions and planting date, therefore the time it takes for wheat to move from Feekes 2 to Feekes 3 will vary. Tillering may begin in the fall and not be complete until the following spring.
Related: Weekly Wheat Review
Wheat plants can enter winter dormancy in stage 3 or 4, but will not enter Feekes 5 until after vernalization or chilling, which occurs during the winter. Once Feekes 5 is reached, plants begin to differentiate, wheat head size (the number of spikelets per spike) is determined. Any additional tillers formed after Feekes 5 will not contribute to yield.
Feekes 6 is the jointing stage.  During this stage, the first node will be visible at the base of the shoot. Once the plant has reached this stage, nitrogen application should have been complete as application can injure the plant.
Jim Camberato, a Purdue University Extension soil fertility specialist, says you can likely still make an application if topdressed N has been lost or you didn't get an N application applied.
Camberato points to research trials that say winter wheat can still respond to nitrogen application at jointing. If wheat doesn't respond to topdress applications, sulfur deficiency is likely, he notes. The only way to know for sure is to pull tissue samples.
Feekes 7 is reached when two nodes are visible above the soil line.  The next stage is for the flag leaf to emerge, Feekes 8.  This is a critical growth stage for management decisions regarding herbicide and fungicide as the flag leaf needs to be protected.
Within 5 days after the flag leaf stage, the wheat plant moves on to Feekes 9 through 11: Boot Stage, Flowering, and Maturity.  From this stage, the Feekes scale breaks down more into decimals to describe when awns are visible, heads emerging, heading complete and beginning flowering.
For more information, check out Purdue Extension resources on Managing Wheat by Growth Stage.
Subscribe to receive top agriculture news
Be informed daily with these free e-newsletters
You May Also Like
---