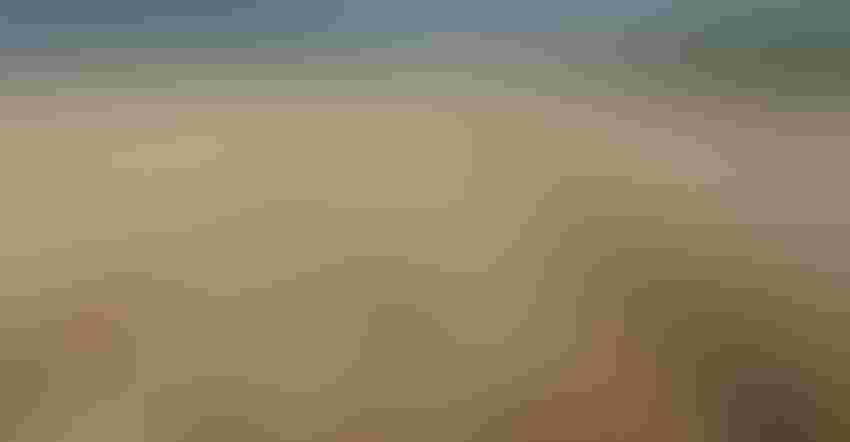 BEST RESULTS: Getting the most possible bushels at harvest starts with the variety you plant this fall, but there are many decisions between planting and harvest that can make a bigger difference on the bottom line.
P.J. Griekspoor
As wheat planting time arrives, farmers have decisions to make about which varieties to plant in what fields.
Ryan Moeller, technical seed agronomist with WinField United, says his company has taken a scientific approach to help guide producers when it comes to choosing which varieties are going to work best for them and their management practices.
"The first big question is: Does this product work for this geographic region?"  he says. "It seems obvious, but it really makes a huge difference in performance when the seed you are planting was produced with geography in mind."
Other help comes from Winfield United Answer Plot system, which has provided "response scores" for several crops, including winter wheat. The score ranks different products based on the response that variety has shown to certain planting and management practices.
Response to population. "Population does matter," Moeller says. "When we bring out a variety we test for response. We start with a million seeds per acre and two million seeds per acre. What changes with the higher population guides what kind of rating or score we put on it.
"A lot of products don't like higher population and some products have a positive response. The response rating can help the producer decide how many seeds per acre he needs to plant to get the best response."
The goal, he says, is to maximize the investment in seed by avoiding planting too little or too much.
Understanding standability. "When selecting a new product for the brand or characterizing a newly released product, we get a new product, we do carefully evaluate varieties what stands up and what falls over," he says. "We want to make sure we understand what conditions are likely to cause lodging and which varieties stand up to the conditions of the region."
Even without adverse weather events, some wheat plants simply have weaker stems under certain conditions, making them more prone to lodging. Wheat breeders typically offer a rating for straw strength, which becomes especially important for high-yielding varieties and for varieties that are grown under irrigation.
Response to nitrogen. There is a widespread assumption that more nitrogen equals more yield. Testing has been done primarily in corn, which generally has a higher nitrogen response. Moeller says the Answer Plot testing has shown that some wheat varieties have a big yield bump from additional nitrogen, while others may deliver only a modest response. For varieties that offer only a bushel or two yield bump from doubling nitrogen, it is probably not worth the cost of additional application.
Other varieties may have a response of up to 10 bushels to the acre, which makes it well worth it.
"We have been able to pinpoint which varieties will give the best response and let growers make management decisions based on that," Moeller says. "What we had seen in corn, we are now seeing in wheat. Growers are seeing a big return for dollars spent."
Response to fungicide. "The fungicide response is the most exciting with the biggest results," Moeller says. "It's a no-brainer to add fungicide at herbicide timing but a little more of a decision to pick between just using a generic fungicide or investing in a premium.
"For our Answer Plots, we applied generic fungicide to half the plot and a premium fungicide such as Nexicor from BASF to the other half."
He says there is significant difference in response based on disease load and the resistance of the variety to the pathogen, but there were significant differences in response measurable in the reduction of ethylene production, the chemical that tells the plant to shut down. Plants treated with premium fungicide also showed an increased rate of photosynthesis, which keeps the plant healthier and more efficient at making grain.
"Whether it is worth the expense depends on individual factors like how promising the crop is. If it is looking really great, it's probably worth it to pay for premium fungicide," he says. "Without a doubt, spending money to apply fungicide is going to give you a good chance of a high return on investment."
Moeller says learning management skills now will make the job of learning how to get the most from hybrid wheat when it becomes available.
"If you  know how to allocate nitrogen and other nutrients, what technology tools are out there and what to expect not just field by field but acre by acre, you are going to be in a good position to take advantage of any developments that come along to offer you better opportunity," he says. "The idea is to maximize the use of all resources."
Subscribe to receive top agriculture news
Be informed daily with these free e-newsletters
You May Also Like
---