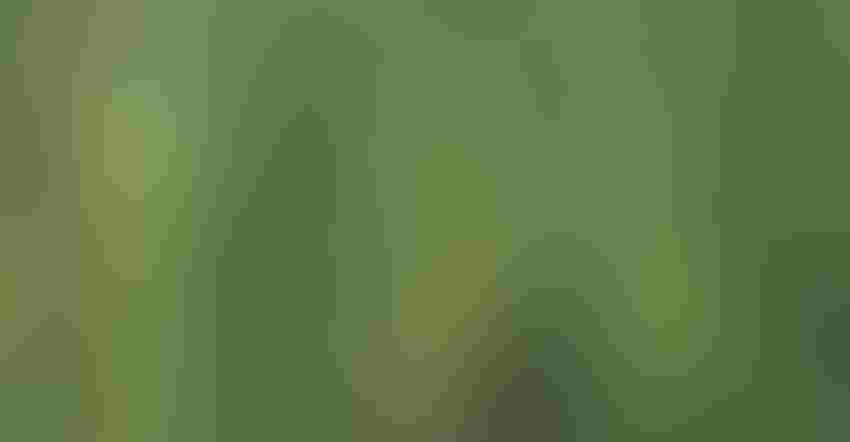 ON THEIR WAY: The 2021 Wheat Quality Council Hard Winter Wheat Tour is back on the road this year after a break in 2020 due to the COVID-19 pandemic.
Ed Reschke/Getty
Like everything else in 2020, COVID-19 pandemic precautions kept the Wheat Quality Council's Hard Winter Wheat Tour at home last year.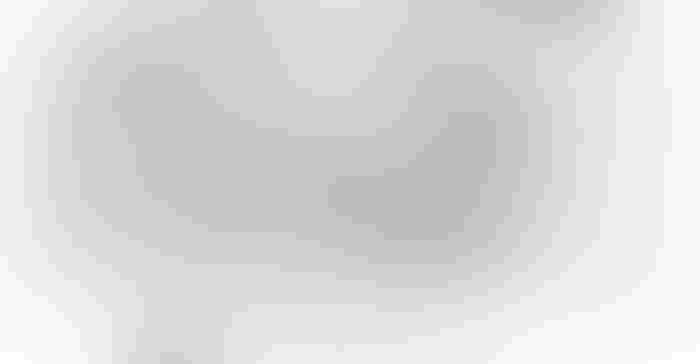 ROUTES: The Wheat Quality Council Hard Winter Wheat Tour uses the same color-coded routes each year in order to reduce variables in calculations from carloads. 
But now those precautions have eased, and the annual Hard Winter Wheat Tour is back on the road from May 17 to May 20, crisscrossing the state with its rainbow-colored routes, gathering data on the status of this year's winter wheat crop.
Snapshot in time
The tour concept is simple and has been for 64 years. Invite wheat buyers, millers, bakers, farmers and others in the industry from all over the world, load up four to a car and drive a predetermined route across the state of Kansas — and into Nebraska and Oklahoma. Along the way, each carload stops at wheat fields to take measurements of the crop, as well as note any weeds or pests, fungal diseases and other crop conditions.
Each passenger writes down his or her measurements from the stop, and those are tabulated with a formula from the USDA National Agricultural Statistics Service that accounts for the wheat's stage of development and other variables. The result is an estimated yield for that particular wheat field if all the conditions are the same to harvesttime.
Consider it a snapshot in time, if you will.
Those results are then averaged with all the other cars on all the other routes for an average number at the end of each day, when the cars stop for supper. At the end of three days of traveling and measuring, there's a final crop estimate announced. That final yield estimate and reports from the field are valuable insights for farmers, grain buyers, millers and bakers.
Pandemic precautions
Last year, because of pandemic precautions, the tour had to switch to a virtual format. Instead of carloads of strangers from around the globe, experts from Kansas State University Extension and Kansas Wheat took to the highways to measure representative fields and provide updates over webinars each day. It wasn't an official number, but it did provide the industry with an overall feel for the winter wheat crop's development before harvest.
Dave Green, Wheat Quality Council executive director, coordinates the tour each year. The council announced that with rapid expansion in vaccinations, some vaccinated drivers were willing to take passengers as long as they, too, have been vaccinated. Otherwise, in order for the tour to proceed, each participant was going to have to drive his or her own vehicle across the state.
Schedule
The wheat tour kicks off bright and early Tuesday, with cars traveling their predetermined Kansas routes from Manhattan to Colby, along the northern part of the state and into Nebraska.
Then, the tour will swing south, on predetermined Kansas routes from Colby to Wichita, where results will be tallied Wednesday. Some routes will even dip into Oklahoma for a look at the winter crop in the northern part of that state.
Finally, the cars will head from Wichita back to Manhattan May 20, with a final estimate of the winter wheat crop announced around noon Central time.
Follow the Kansas Wheat Twitter account, @farmer_kansas, for results from the tour. Watch for highlights from Kansas Wheat, KSU Extension and others as they crisscross the state.
About the Author(s)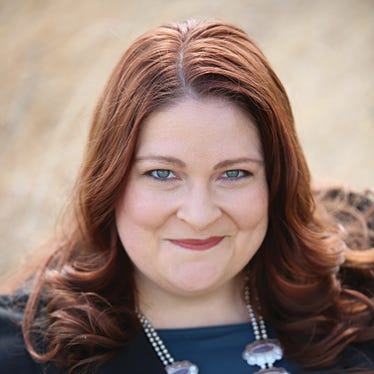 Through all her travels, Jennifer M. Latzke knows that there is no place like Kansas.
Jennifer grew up on her family's multigenerational registered Angus seedstock ranch and diversified farm just north of Woodbine, Kan., about 30 minutes south of Junction City on the edge of the Kansas Flint Hills. Rock Springs Ranch State 4-H Center was in her family's backyard.
While at Kansas State University, Jennifer was a member of the Sigma Kappa Sorority and a national officer for the Agricultural Communicators of Tomorrow. She graduated in May 2000 with a bachelor's degree in agricultural communications and a minor in animal science. In August 2000 Jennifer started her 20-year agricultural writing career in Dodge City, Kan., on the far southwest corner of the state.
She's traveled across the U.S. writing on wheat, sorghum, corn, cotton, dairy and beef stories as well as breaking news and policy at the local, state and national levels. Latzke has traveled across Mexico and South America with the U.S. Wheat Associates and toured Vietnam as a member of KARL Class X. She's traveled to Argentina as one of 10 IFAJ-Alltech Young Leaders in Agricultural Journalism. And she was part of a delegation of AAEA: The Ag Communicators Network members invited to Cuba.
Jennifer's an award-winning writer, columnist, and podcaster, recognized by the Kansas Professional Communicators, Kansas Press Association, the National Federation of Presswomen, Livestock Publications Council, and AAEA. In 2019, Jennifer reached the pinnacle of achievements, earning the title of "Writer of Merit" from AAEA.
Trips and accolades are lovely, but Jennifer says she is happiest on the road talking to farmers and ranchers and gathering stories and photos to share with readers.
"It's an honor and a great responsibility to be able to tell someone's story and bring them recognition for their work on the land," Jennifer says. "But my role is also evolving to help our more urban neighbors understand the issues our Kansas farmers face in bringing the food and fiber to their store shelves."
She spends her time gardening, crafting, watching K-State football, and cheering on her nephews and niece in their 4-H projects. She can be found on Twitter at @Latzke.
Subscribe to receive top agriculture news
Be informed daily with these free e-newsletters
You May Also Like
---