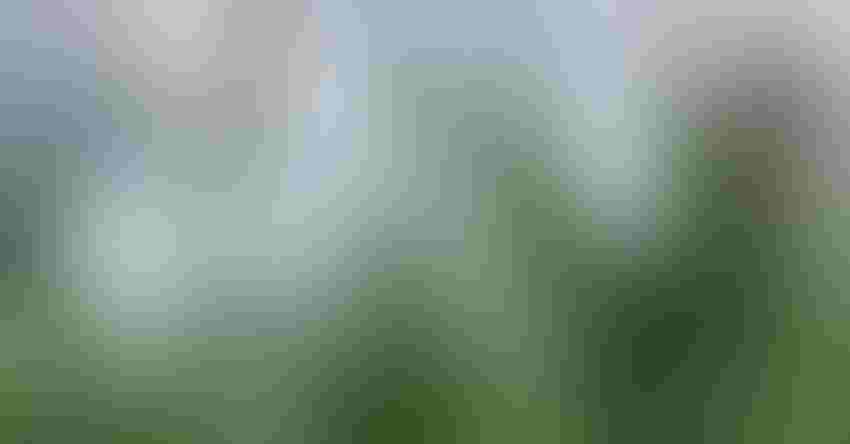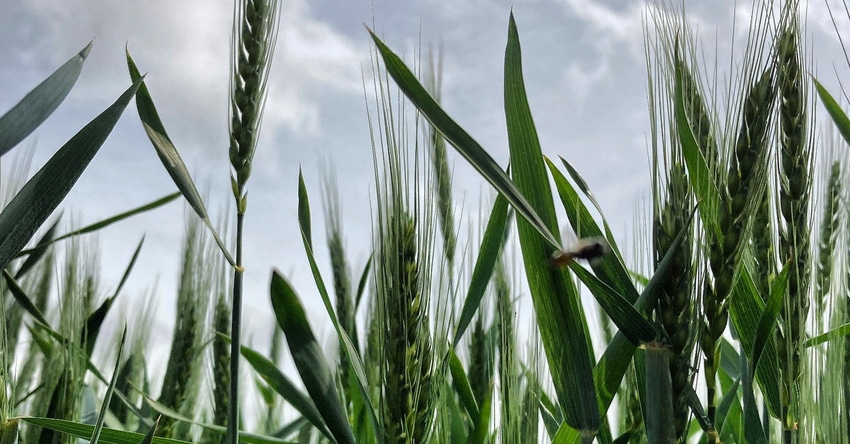 CROP ESTIMATE: The Wheat Quality Council's Hard Winter Wheat Tour on May 17-20 measured 350 stops using the National Agricultural Statistics Services' late-season yield formula. Its final winter wheat yield estimate is a state average of 52 to 53 bushels per acre, for a total Kansas crop of 365 million bushels. USDA's May crop report pegged the 2021 Kansas crop at an average 48 bushels per acre yield, for a total 331 million bushels.
Jennifer M. Latzke
The final estimate from the 2021 Wheat Quality Council Hard Winter Wheat Tour is 365 million bushels for Kansas. That was calculated over 350 stops by fewer than 50 participants this year.
WQC Executive Director Dave Green says it's important to note the 2021 tour was delayed because of COVID-19 restrictions, and some companies didn't send participants because of their policies regarding travel and groups. That resulted in fewer participants, fewer cars on route and fewer stops.
Day Three of the tour takes cars on a route from Wichita back to Manhattan, Kan., where final observations are shared. The third-day average of 60.7 bushels per acre was collected over just 15 stops.
Final thoughts
Justin Gilpin, CEO of Kansas Wheat, says the crop may have been at its peak for the tour. The forecast for the coming week is for more rain and warm conditions that may be conducive to flare-ups of stripe and leaf rust in fields, which were already stressed by drought. Some fields may have prolonged periods of standing water, which will also damage the crop.
Aaron Harries, vice president of research and operations for Kansas Wheat, says he's spoken with farmers in southwest Kansas, and they tell him that this crop, even stressed by drought, looks better than it has a right to look with as little water as its had.
"And that's a testament to our wheat genetics research at Kansas State, Oklahoma State and others," Harries says.
Gilpin echoes that and says the investment in genetic improvements means the genetic potential is in the field to survive harsh conditions and produce yield. Also, current wheat prices right now are incentivizing growers to add a little more management to the crop than they might have in the past.
Day 2 observations
The predetermined, color-coded tour routes take a path south from Colby and then move east to Wichita on the second day of the tour. Historically, this is usually a route with much different wheat than what's seen on the northern path on Day One, explains Romulo Lollato, Kansas State University wheat and forage Extension specialist. The southern route, he explains, receives more heat units, and the crop had much more drought stress during its development, so the crop compensated more. But recent extended rains now have fields with standing water.
"In Lane County and west, it was clear that the crop had been very drought-stressed up to this point," Lollato says. "There were very thin stands and small heads. The moisture is now there, but a lot of those lower tillers and lower leaves are gone." So the machine that produces the sugars to produce grain is damaged, he adds.
Wheat doesn't like wet feet, Romulo adds, and pushing 24 hours or more of standing water in some fields may also affect yield.
In parts of south-central Kansas, cars observed fields where producers had likely chosen not to spray fungicide on drought-stressed wheat, betting that they wouldn't need that expense. However, the recent extended rains kicked up stripe rust spores, which are now taking over in spots. As Lollato explains, losing leaf area to rust reduces the yield in the crop.
Calculating yield
The Day Two estimated average yield of 56.7 bushels per acre should be taken with a grain of salt, Harries says. His route took him through Harper, Sedgewick and Sumner counties, and he says he observed that drought stressed the crop to the point that he believes the later-season yield formula resulted in an estimate much too high.
The formula doesn't account for wheat streak mosaic, or observable rust in a field, he explains.
That was the consensus of the group gathered the evening of the second day, and it led into a discussion over the timing of the tour, whether it's better to stay earlier in the season and avoid piling on top of spring crop planting and, thus, reduced participation numbers. Or whether it's better to start pushing the tour later in the crop season when the crop is further developed. That's something, Green says, the WQC board will have to discuss.
Subscribe to receive top agriculture news
Be informed daily with these free e-newsletters
You May Also Like
---