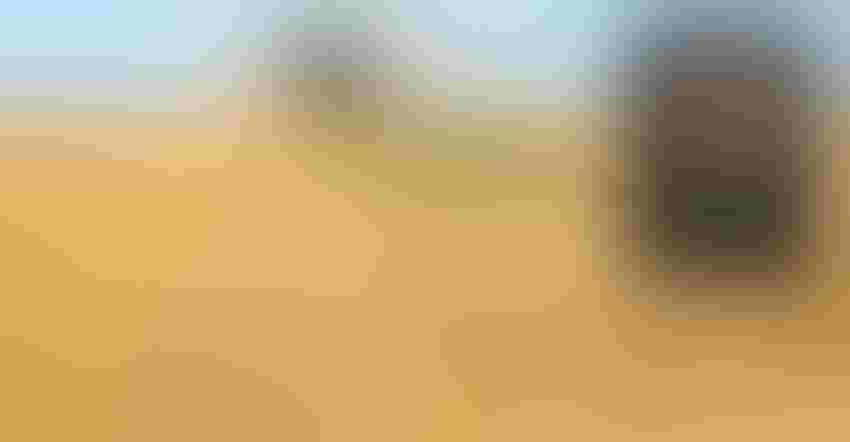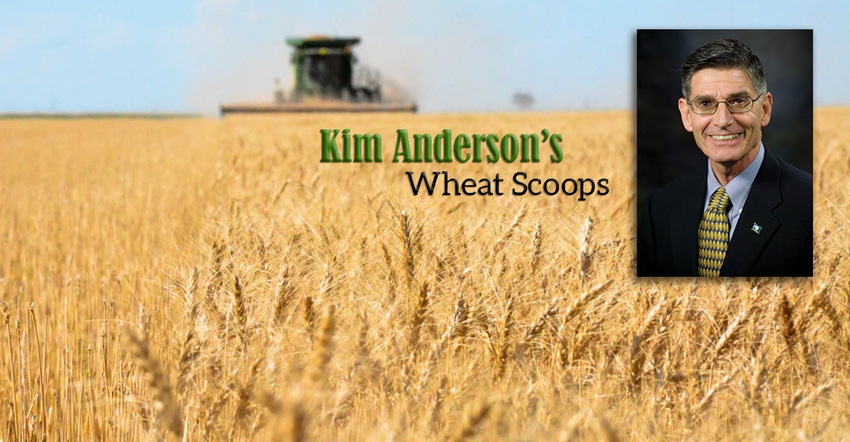 The drought is serious and is projected not only to be persistent but also to increase in the area (Figure 1). The majority of Oklahoma's hard red winter wheat area is classified as D2 (Severe) to D3 (Extreme) drought (D0 to D4 classifications). Most of Texas's wheat area varies from mostly D1 (Moderate) to D2 (Severe) drought. 
Producers should check with their crop insurance agents for the final wheat planting date in their county. Most Oklahoma farmers have until Nov. 30 to plant wheat for full insurance. In some northern Oklahoma counties, the final planting date is Nov. 15. The final date for the Oklahoma Panhandle is Oct. 31. In Texas, final wheat planting dates are mostly between Nov. 15 and Nov. 30.  
Price risk is higher than normal. At this writing, wheat may be forward contracted for 2023 harvest delivery for $9 (KEN23 - 45 cents) in Perryton Texas, in northern Oklahoma for $8.90 (KEN23 – 55 cents) and in southern Oklahoma for $8.45 (KEN23 - $1.00).  
See, COTTON SPIN: Expectations, evidence of slowing cotton demand
During the last two weeks, the 2023 harvest forward contract prices have been 55 cents higher and 33 cents lower than the prices offered at this writing.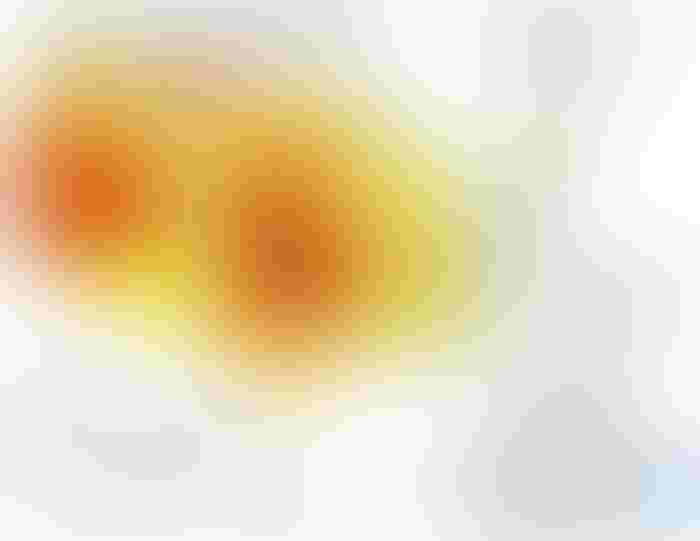 Current drought conditions make the use of 2023 wheat forward contracts riskier than normal. Who knows what production will be? 
Another source of the wheat price uncertainty is the Russian/Ukraine war. During the last month, reports indicate that Ukraine's wheat exports were nearly the same as in October 2021.  
Russia's wheat exports are projected to be higher than last year. Together, Russia's and Ukraine's wheat exports may match or exceed their 2021/22 wheat marketing year exports.  
Early in the Russian/Ukraine war, Russia gained control of about 20% of Ukraine. The controlled area was on the eastern and southeastern section of Ukraine. Russia gained control of farmland that was reported to produce five million metric tons of grain and of export facilities in the Sea of Azov and in the Black Sea. Ukraine maintained control of the Odesa and Mykolaiv export facilities. Ukraine has recaptured 15 to 20%  of the lost territory. 
Reports indicate the war may not be settled anytime soon (maybe years) and Ukraine needs to recapture all the territory Russia has conquered. If Russia is allowed to stay, many believe it will continue to build a military presence and in later years will renew the attempt to control all of Ukraine.  
For example, in 2014, Russia captured and annexed, as part of Russia, the Crimea and Donetsk Oblasts in Ukraine. The Russians then resumed the war to gain additional territory in February 2022. 
If Russia loses the recent territory captured and annexed, especially Crimea and Donetsk, its world influence will be damaged, and if this occurs, it is also speculated President Putin will be replaced. 
Escalation of the war could result in higher wheat production input costs and more volatile wheat prices. 
The drought is serious and is projected to persist and possibly increase. Predictions forecast planted wheat acres will be less than last year. 
2023 Oklahoma and Texas wheat harvest prices are expected to be between plus or minus $1.50 from current prices. If the Russian/Ukraine war is escalated, wheat prices could increase $4 or more. On the downside, prices could decline $3 or more. 
With relatively tight world wheat stocks and tight U.S. hard red winter wheat stocks, lower production would probably be offset by higher prices.  
The war may be the biggest threat, but the drought is here in our backyard. Don't worry about the drought. Just plant the wheat and hope for the best. 
About the Author(s)
Subscribe to receive top agriculture news
Be informed daily with these free e-newsletters
You May Also Like
---