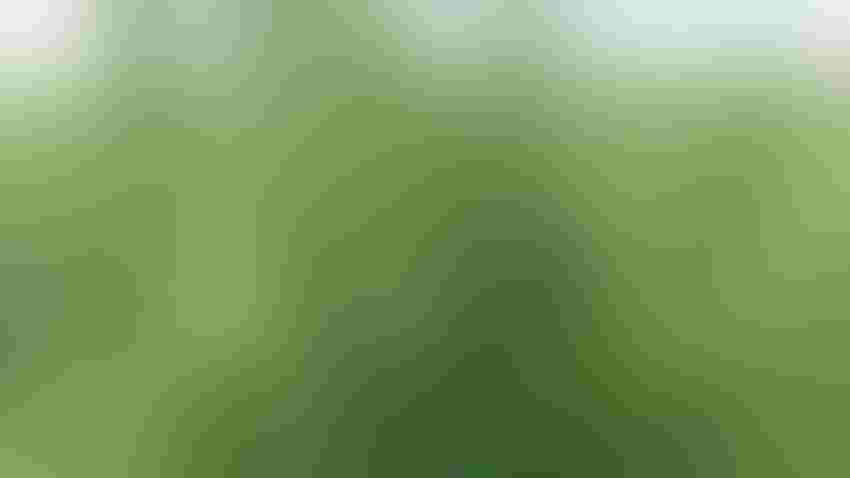 WHEAT RX: A Wheat Rx School will be held May 25 at the Kansas State University Agricultural Research Center in Hays, Kan. Experts from K-State will discuss wheat production topics and conduct wheat plot tours.
Jennifer M. Latzke
by Julia Debes
Wheat farmers looking for hope and ideas for future growing seasons can head over to Hays, Kan., for the next Wheat Rx School on May 25. The program will discuss the long-term research studies conducted at the Kansas State University Agricultural Research Center and provide the opportunity to tour the various plots at the facility before ending with a noon meal.
The May 25 Wheat Rx School will be held from 8 a.m. to noon at the K-State Agricultural Research Center, 1232 240th Ave., Hays. Attendance at the event will be free; however, registration is required.
"The research plots at the K-State Agricultural Research Center in Hays provide valuable information on the long-term agronomic characteristics of Kansas wheat varieties as well as the genetics moving through the wheat breeding pipeline," says Aaron Harries, vice president of research and operations for Kansas Wheat. "This location is perfect for growers to learn about the latest research findings for suggested management practices to economically and sustainably produce wheat in Kansas and see those research plots for themselves."
The Wheat Rx schools are part of a partnership between the Kansas Wheat Commission and K-State Research and Extension to disseminate the latest research recommendations for high-yielding, high-quality wheat to Kansas wheat farmers. The Hays program includes a stacked agenda of expertise.
Day's program
Guorong Zhang, a K-State wheat breeder based in Hays, will walk attendees through the breeding plots and discuss up-and-coming genetics for wheat varieties for western Kansas. He'll also talk about wheat streak mosaic disease research and improvement of wheat quality.
At the facility's long-term fertility and rotation plots, Augustine Obour, K-State associate professor of soil science, will discuss what researchers have learned after 48 years of tillage and nitrogen fertility management research. He'll also discuss the challenges of long-term no-till systems despite improvements in soil properties.
As attendees peruse the wheat agronomy plots, Romulo Lollato, K-State wheat and forage Extension specialist, will discuss the intensification of wheat production for combined food security and environmental stewardship, the role of wheat agronomy for simultaneously improving yield and quality, and how to produce more wheat with a lower environmental footprint.
With field examples at their feet, Kelsey Andersen Onofre, K-State assistant professor of plant pathology, will provide an update on wheat disease and management. Finally, Lucas Haag, K-State northwest area crops and soil scientist, will present the economics of wheat production.
"Wheat producers put considerable thought into their decisions throughout the growing season that impact that final harvest," Harries says. "Our goal is to share the latest research — funded in part by farmers' investments through their checkoff dollars — to help maximize profitability through management."
In addition to educational programs like the event in May, Wheat Rx also includes a series of Extension publications and other educational outreach materials designed to address key management areas of hard winter wheat. These publications contain recent data based on novel research funded in part by wheat farmers through the Kansas Wheat Commission's two-cent wheat assessment. Find out more or register for the Wheat Rx events at kswheat.com/wheatrx.
Not a KAWG member and want to sign up for free registration? Do so at kswheat.com/join.
Debes is a freelance writer for Kansas Wheat.
Source: Kansas Wheat
Subscribe to receive top agriculture news
Be informed daily with these free e-newsletters
You May Also Like
---