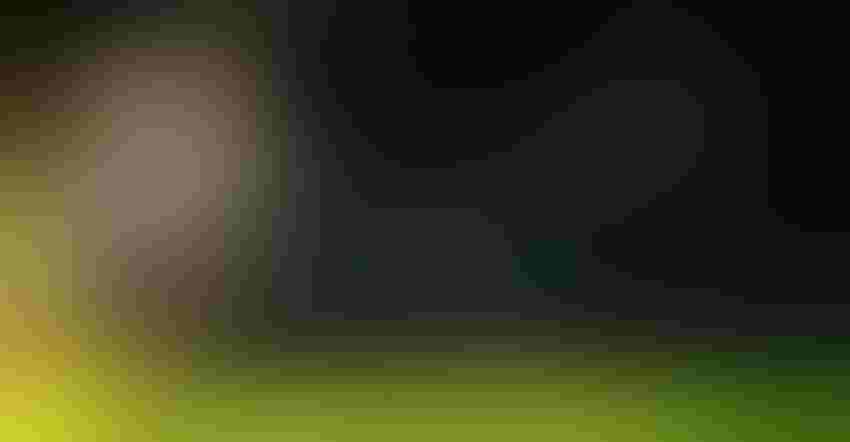 In a 62-acre wheat trial in Minnesota, wheat treated with Batalium Herbicide was "very clean" at harvest.
A cross-spectrum herbicide that provides rapid and long-lasting control of tough grasses, while also eliminating a wide spectrum of broadleaf weeds, is now available from Arysta LifeScience. New Batalium Herbicide is now registered for use in spring, durum, and winter wheat.
Featuring best-in-class crop safety, Batalium contains three proven active ingredients: flucarbazone-sodium, fluroxypyr, and bromoxynil. These three distinct modes of action, in Groups 2, 4, and 6, make Batalium a valuable resistance management tool and provide the finishing power to control both grasses and broadleaf weeds.
"By simplifying grass and broadleaf weed control with one application, Batalium offers more flexibility and helps growers achieve greater efficiency," says Kathleen Seitzinger, marketing manager, U.S. herbicides, for Arysta LifeScience. "Extensive testing of the product has shown consistent performance in controlling competitive weeds in wheat."
Batalium provides quick knockdown and residual control of tough grasses, such as green and yellow foxtail, wild oats, and foxtail millet. It also controls a wide array of broadleaf weeds, such as common lambsquarters, wild buckwheat, wild mustard, pigweed, Russian thistle, and shepherd's-purse.
Application can be made to spring or durum wheat from the two-leaf stage up to 60 days prior to harvest. Winter wheat applications can be made in the fall or spring. Growers may apply Batalium when grass weeds are at the one- to four-leaf stage and broadleaf weeds are up to four inches tall.
Minnesota Batalium Trial
Dave Garrett, co-owner of AgriMAX Crop Services in Fisher, Minnesota, conducted a trial with Batalium last year on a grower's spring wheat field. His applicator said the product was easy to use, mixed well, and sprayed nicely.
"We sprayed Batalium on 62 acres of four-and-a-half-leaf wheat, when weed size ranged from cotyledon to four inches," says Garrett, a key salesperson and consultant for AgriMAX. "The product fits well with our rotation and doesn't have any carryover issues like some products do. Batalium provided good control of pigweed, lambsquarters, green foxtail, and wild oats."
Andrew Easton, territory manager for northwestern Minnesota for Arysta LifeScience, walked the grower's field six days after application and observed that weeds were already dying back. He returned two weeks after application and the field was very clean. "It was phenomenal," he says.
Easton advises growers with Canada thistle and dandelion issues to tank mix Batalium with Audit 1:1 Herbicide, also from Arysta LifeScience. The combination strengthens control of certain broadleaf weeds.
Batalium has a wide array of tank-mix partners, allowing growers to customize their weed management program to weed pressure and application conditions.
"It's a big advantage to control both grasses and broadleaf weeds with one application," adds Garrett. "I think Batalium will have a good fit in our area."
Subscribe to receive top agriculture news
Be informed daily with these free e-newsletters
You May Also Like
---