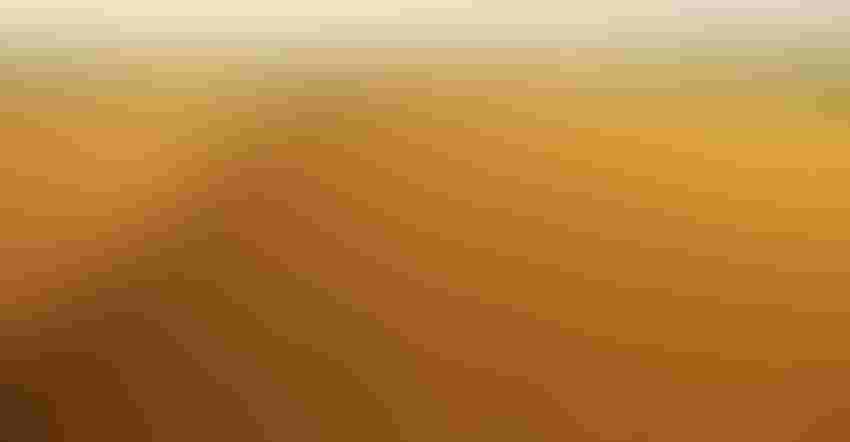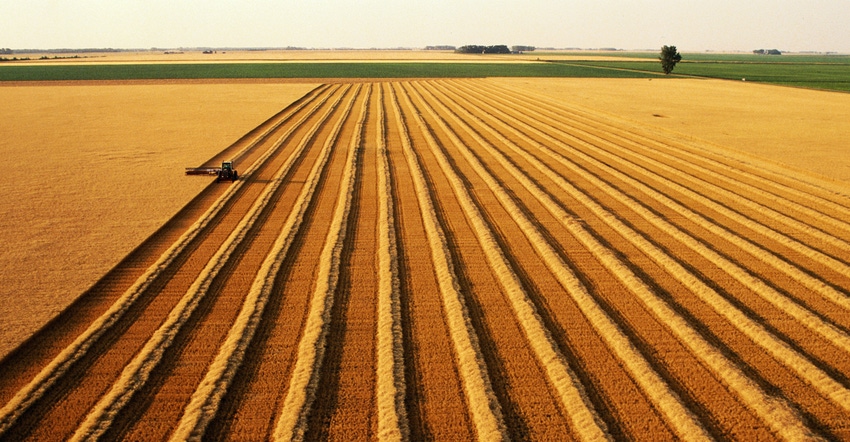 DRY CONDITIONS: While dry conditions are never wanted, one advantage it brings is a lack of disease pressure.
Andy Sacks/Getty Images
Drought conditions varied across South Dakota during the last growing season, but one thing persisted across the state: good-quality wheat and optimism for the next year's crop.
"The wheat crop for South Dakota wheat producers overall was good but spotty," says Caren Assman, executive director of the South Dakota Wheat Growers Association. "It was dry for much of the state, but most producers saw a good crop with average test weight and bushels. There was very little disease pressure and proteins were strong."
According to the South Dakota Wheat Outlook, as of Sept. 19, moisture conditions were:
27% of topsoil very short

24% of subsoil very short
South Dakota sees a near-even split in wheat acres between winter and spring wheat crops. Reid Christopherson, executive director of the South Dakota Wheat Commission, echoes Assman's sentiments over the year's wheat winter crop. "We had a very good winter wheat harvest with bushels per acre being in the mid-50s," he says. "It was excellent milling quality and practically disease-free, with good test weights this year. Farmers were typically very pleased with that harvest."
The spring wheat crop harvested showed different qualities, with persisting dry conditions being partially to blame. "Spring wheat was a little more variable in terms of [drought] impact and spring rains," Christopherson explains. "We had spring wheat seeded in early February, and we had spring wheat seeded in early June."
With the wide variance of planting dates, he says there were many different stages of the wheat crop during the hot and dry conditions. "In some cases, the variability wasn't just seen in the counties, but even in townships and sections," he says.
"Some spring wheat was needed as forage for cattle, with some that was 25 bushels an acre," he says. "But then you get into another region where spring wheat was going 60 [bushels an acre] plus, and winter wheat was going 100 [bushels per acre] plus."
While dry conditions are never wanted, Christopherson and Assman share one benefit: lack of disease pressure. "The one nice thing that sometimes comes out of drought is to have typically fewer disease problems," Christopherson says.
With wheat coming off earlier in the summer, grasshopper pressure was spotty in the wheat crop and mostly affecting other crops in the state.
Winter wheat planting underway
While finished with the fall wheat harvest, Christopherson says about 32% of the state's winter wheat crop had already been planted on Sept. 19. "We came off and now that our harvest is done, we're around 25% seeded as we get into next year's winter wheat crop."
As farmers look to the next crop, Christopherson says producers should keep an eye on a few things. "Your moisture is going to be a big issue, and that's kind of twofold," he says, "One, there are places where people have existing stubble and can get in and see moisture there, which really brings some optimism. And there's other cases where you move more to the east, and some of that winter wheat will be going into soybean stubble that's starting to be harvested. Moisture in those cases certainly can delay that harvest and may even change producer plans for what they're going to do for their next crop."
About the Author(s)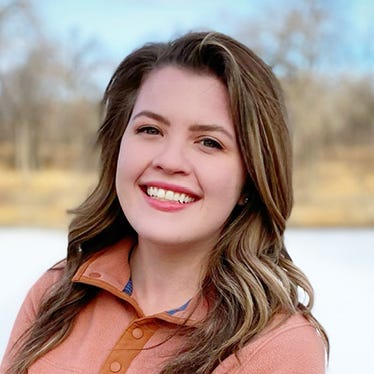 Editor, Dakota Farmer, Farm Progress
Sarah McNaughton is a graduate of North Dakota State University, with a bachelor's degree in agriculture communications, along with minors in animal science and Extension education. She is working on completing her master's degree in Extension education and youth development, also at NDSU. In her undergraduate program, she discovered a love for the agriculture industry and the people who work in it through her courses and involvement in professional and student organizations.
After graduating college, Sarah worked at KFGO Radio out of Fargo, N.D., as a farm and ranch reporter. She covered agriculture and agribusiness news for North Dakota, South Dakota and Minnesota. Most recently she was a 4-H Extension agent in Cass County, N.D., teaching, coordinating and facilitating youth programming in various project areas.
She is involved in agriculture in both her professional and personal life, serving on the executive board for North Dakota Agri-Women, and as a member in American Agri-Women, Sigma Alpha Professional Agriculture Sorority Alumni and Professional Women in Agri-business. As a life-long 4-H'er, she is a regular volunteer for North Dakota 4-H programs and events.
In her free time, she is an avid backpacker and hiker, enjoys running with her cattle dog Ripley, and can be found most summer weekends at rodeos around the Midwest.
Sarah is originally from Grand Forks, N.D., and currently resides in Fargo.
Subscribe to receive top agriculture news
Be informed daily with these free e-newsletters
You May Also Like
---