 Dave Nanda is a firm believer in early planting. The crops consultant for Seed Consultants, Inc., and author of Breeder's Journal and Corn Illustrated in Indiana Prairie Farmer can point to lots of data that supports the fact that corn planted early for the area ends to yield more than corn planted in mid-to-late season, averaged over several years. There is data from seed corn companies that also backs up that conclusion. However, this might not be the year to get impatient about planting.
Crop Watch 4/11 - Expect pH to vary in fields where soils aren't uniform

PLANTING DATE PRESSURE: Farmers are already feeling the pressure to plant as those in Iowa, Illinois and other warm states get going.
The weather turned from warm enough to cause someone in central Indiana to mow their yard twice in later March to freezing with up to an inch of snow on the ground as late as April 9. The yard didn't need mowing that week! It may need mowing again now, but even if Mother Nature has settled down, there is no guarantee the cold outbreaks are over.
The average date of the last spring frost at Indianapolis is April 17. A frost or light freeze is defined as 32 degrees F. How much damage it does depends upon the plant. Remember the growing tip for corn is underground until about the five –leaf stage, allowing it to regrow if there is damage. Soybeans don't have that luxury, but tests have also shown young seedlings can handle temperatures below freezing without succumbing. The key is how cold it is and how long the cold temperatures linger.
Crop Watch 4/4 - Two hybrids will be planted side-by-side in Crop Watch field again in 2016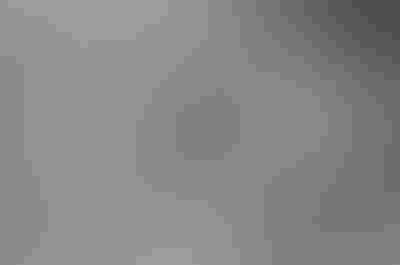 OUT OF THE WOODS?- You don't expect to see any more of this now. But then in most years, you don't see it on April 9, either. Consultants recommend factoring in current weather and soil conditions before planting.
Note that the average date of the last frost in Indianapolis is April 17. The last frost date for individual years plotted over time becomes a bell curve. Some years the last frost occurs before April 17, and some years it occurs after April 17. That means there is still some risk we could still see a frost even yet.
The bottom line is that this is a year to know what kind of weather is forecast, and what the soil temperature is, before you decide to plant.
Subscribe to receive top agriculture news
Be informed daily with these free e-newsletters
You May Also Like
---