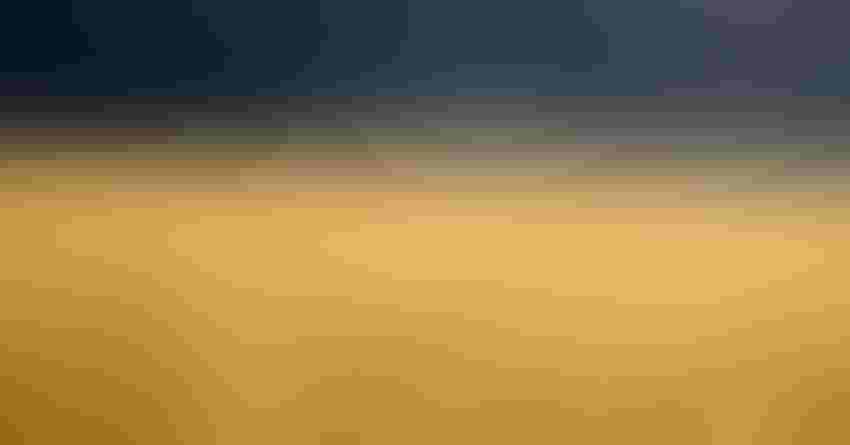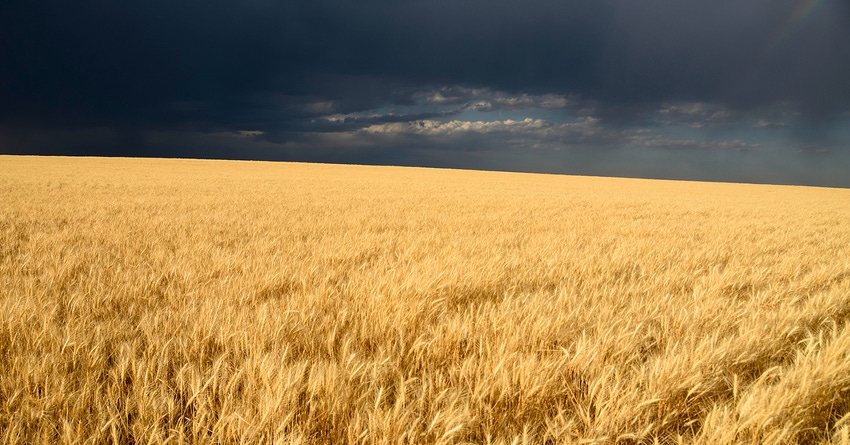 Ukrainian farmers, meanwhile, have planted about 75% of the expected acreage of their spring crops.
NorthRiverPhotography/Getty Images/iStockphoto
Imagine if a foreign power blockaded the U.S. ports in the Gulf of Mexico. And imagine if someone had decided that all the train rails west of the line of states from Louisiana to Minnesota had to be a different width than those to the east.
Picture that and you can see some of what farmers and grain shippers in the Ukraine are up against as they try to move their corn, wheat and sunflower oil to traditional markets in North Africa and Asia in the middle of an invasion.
Despite those problems, the Ukrainians moved more than a million metric tons of grain across their western border in April, according to Arlan Suderman, chief commodities economist for StoneX Financial Inc. Suderman spoke during the U.S. Soybean Export Council's May 12 World Agricultural Supply and Demand Estimates Report Webinar.
"That's probably less than 20% of what they were exporting through their ports before the invasion in February," said Suderman. "It's probably going to go down as we get later in the spring, and we see other Eastern European countries focus those rail lines on moving their wheat harvests."
The situation in the Ukraine is "very sad," especially for agriculture, he said.
"We're seeing agriculture infrastructure specifically being targeted; equipment being either destroyed or taken, elevator facilities, infrastructure, bridges, rail lines," he noted. "They've done a fantastic job of keeping the rail open. I saw one report that no rail line has been down more than an hour despite the attacks.
"But they can never replace what they could do through the ports," he noted. "If the war would end today, the optimistic outlook is that it would be six months before they could do any measurable exports through the Black Sea ports."
Continuing war
As those following the war know, Russia has mounted massive attacks to get control of the ports of Mariupol and Odessa. Since Suderman spoke, Mariupol has fallen as the last contingent of Ukrainian troops sheltering in a massive steel mill surrendered.
Ukrainian farmers, meanwhile, have planted about 75% of the expected acreage of their spring crops.
"They are focusing more on the cereals that can be used for food and require lower levels of inputs," he said. "If you look at the area that's been planted and expected to be planted, it looks like it might be down about a third.
"I thought USDA's numbers today were pretty good. They're looking at about half a crop because, as we talk to our customers there, we're hearing reports of fuel shortages, fertilizer shortages and chemical shortages so yields probably will be hurt. Then it comes down to if they're able to produce it will they be able to export it?"
One of the problems with rails is the Ukrainian tracks are the old Russian style or 10 centimeters wider than the European gauge. "So every rail car has to be jacked up with a new carriage put under it or unloaded and reloaded on the Polish or Romanian rail cars. So you have thousands of cars backed up at the border."
Border waits
Suderman said the 19 to 25-day waiting periods at the Ukrainian borders reinforce the importance of infrastructure not only in eastern Europe but in the United States, as well. "In the U.S., it's easy to take this for granted, but having a strong infrastructure system is really critical for our reliability as exporters of oilseeds and other commodities."
In the World Agricultural Supply and Demand Estimates Report issued the day of the USSEC Webinar, USDA continued to raise its forecast of U.S. exports of old crop soybeans.
"When you look at the price relationship we've seen with the smaller crop in South America, we expect to see a strong contra-seasonal export pattern, stepping up as we get into June, but even more so in July and then even stronger in August," Suderman said. "If we're going to hit USDA's current target, we need to ship about 21.1 million bushels per week.
"For the last three months my export target has been 2.25 billion bushels. To hit that we need to do about 25.5 million bushels per week. I think that's attainable. I think we're on target for a little bit lower crush number, and then I'm more aggressive in the new marketing year at about 2.28 billion bushels as we continue to expand demand for crush into capacity for crush."
Suderman says he thinks the big difference that he sees with USDA is that, as he looks at the 2022-23 marketing year, USDA is a "little bit more aggressive with U.S. exports. I hope that is true, but, typically, Brazil and Paraguay empty out before we get the business from China a lot of times," he noted.
"So my export target is below USDA, and I end up with a healthier stocks level of ending stocks for the 2023 marketing year in the upper 400 million bushels."
About the Author(s) Forrest Laws, senior director of content for Farm Press, spent 10 years with The Memphis Press-Scimitar before joining Delta Farm Press in 1980. He has written extensively on farm production practices, crop marketing, farm legislation, environmental regulations and alternative energy. He now oversees the content creation for Delta, Southeast, Southwest and Western Farm Press. He resides in Memphis, Tenn. He served as a missile launch officer in the U.S. Air Force before resuming his career in journalism with The Press-Scimitar.
Subscribe to receive top agriculture news
Be informed daily with these free e-newsletters
You May Also Like
---