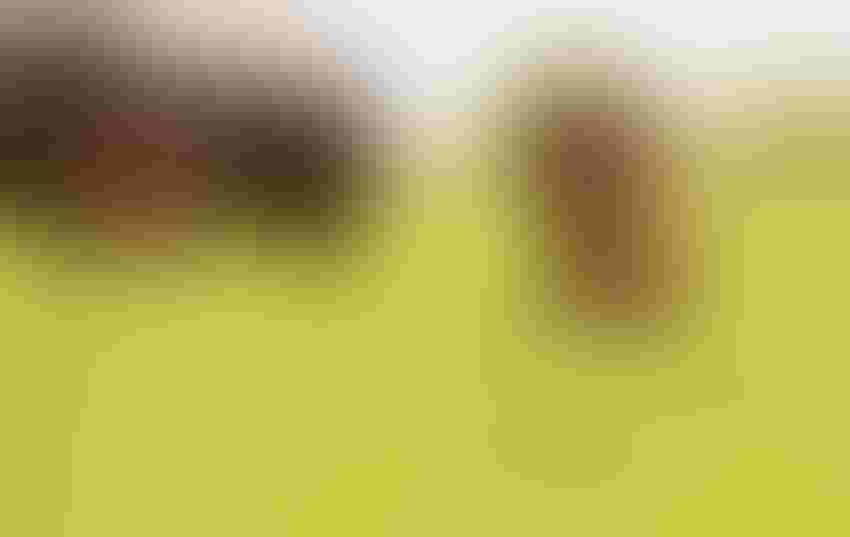 Texas wheat fields look good, but the next few months will determine yield outcomes, according to Texas A&M AgriLife Extension Service experts.
Wheat growers around the state faced difficulty with fall planting due to incessant rain or had to wait for rain. But most fields appear to be in and performing relatively well, said Dr. Clark Neely, AgriLife Extension small grains specialist, College Station. 
Neely said Texas' wheat acreage is steady at 4.5 million acres despite difficulty getting some fields planted. About 30 percent of wheat fields in the Blacklands region as a whole were not planted due to inaccessible conditions, and unplanted acres northeast of Dallas were likely higher.
Texas wheat-growing regions, the Rolling Plains and High Plains, account for 85 percent of those acres and did not experience widespread delays.
Dry conditions and warmer temperatures in parts of the state or disease are the main concerns as wheat enters critical growth stages.
"In general, I would expect an average year on a bushel-per-acre basis," Neely said. "It will depend on rain. Fields in West Central Texas could go either way. If there is no rain and it gets hot, yields will be down. But if it stays cool and they get periodic rains, it could be good. At least this year most of the state has decent subsoil moisture from good fall and early winter rains, so we aren't likely to see crop failures anywhere. As always, it depends on the weather."
STAGES AND CONDITIONS
Most wheat in South Texas is in the heading stage, while variety trials near College Station are between flowering and milk stage, Neely said. Maturity in the High Plains wheat was mostly delayed, between second-node and mid-jointing stages. Fields planted in the Blacklands are beginning to head, but are about 10 days later than typical.
Disease and pest issues have been relatively limited up to this point in the growing season, Neely said.
Heavy stripe rust was reported in Texas A&M AgriLife Research fields in McGregor, but most of the state reported low stripe or leaf rust and powdery mildew. Research trials at Uvalde and Castroville were the exception, with heavy leaf rust pressure at those locations.
Uvalde reported the heaviest oat crown rust with some moderate amounts at Castroville and College Station, as well as some oat stem rust in those locations. There were reports of heavy stripe rust in Louisiana and Arkansas, and Texas growers were expected to monitor their fields closely going forward.
"There might be some hesitation among some growers to spray because they want to limit input costs, but then you have others who will spray proactively," Neely said. "The same goes for pests."
Neely said reports of aphids in the Blacklands are not a concern at this point because populations of ladybugs and other beneficial insects are expected to keep them in check.
There are some reports of aphids and rice stinkbugs along the Gulf Coast, but damage has been limited.
Dr. Jourdan Bell, AgriLife Extension agronomist, Amarillo, said wheat growers in the High Plains made a mixed bag of decisions regarding going to grain, grazing or forage production. Some acres are being taken to grain, while some wheat was contracted in the fall when prices were more favorable.
Bell said she spoke to a few producers who were offered good prices for wheatlage, so they have opted to chop their wheat for silage. And many wheat acres are being grazed out.
AgriLife Extension district reporters compiled the following summaries: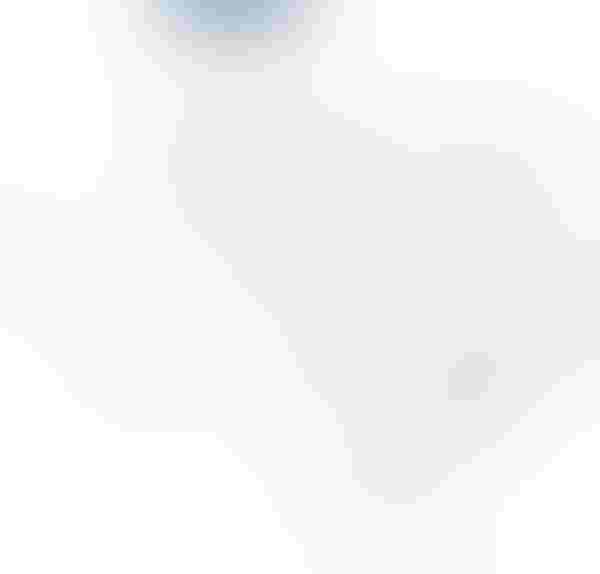 CENTRAL
Wet and cooler mornings were the norm, and counties in the district were expected to receive more rain. Pastures and rangelands were doing well. Topsoil moisture diminished with drier conditions in recent weeks, but subsoils were adequate. Corn and grain sorghum planting neared completion, with cotton planting starting on a limited basis. Pastures were improving with Bermuda grass breaking dormancy. Cattle were in good body condition, and stock tanks were still full. Overall crop conditions were good in nearly all counties.
ROLLING PLAINS
Conditions were warm, wet and breezy. Some counties received up to 1 inch of rain. Winds started drying out some areas of wheat as well as topsoil moisture in croplands. Winter wheat continued to look good with some rust developing. Pastures and rangeland conditions improved with an abundance of winter annual and summer perennial grasses breaking dormancy. Producers started spraying for weeds.
COASTAL BEND
Wet conditions slowed fieldwork in some southern areas of the district. Some central and northern counties reported drier conditions and brief cold fronts with light frost. Cotton planting continued with most fields being sprayed or prepared to plant. Corn planting continued. Corn and sorghum were coming up and looked good. Some winter forage hay harvest continued. Pastures were in good condition with warm-season grasses beginning to break dormancy. Cool-season weeds were flowering and seeding as soil temperatures warmed. Livestock were in good condition. Catkins were out on pecan trees.
EAST
Sunny days and a break in the rain had grasses greening up. Weed pressure was high. Frost had producers in Cherokee County worried about tomatoes. Anderson County producers were unable to plant fall wheat due to the rains. Some melons were replanted, and producers were using row covers. Pastures were still saturated, with minimum fieldwork being done. Pasture and rangeland conditions were mostly fair to good with only Shelby and Anderson counties reporting poor conditions. Subsoil and topsoil conditions were adequate. Producers were testing soils. Fire ant activity increased. Cattle were in fair to good body condition. Many producers stopped putting out hay, but some continued with supplementation. The cattle market in Shelby County was solid. Wild pigs continued to cause damage.
SOUTH PLAINS
Rain across the district varied from zero to 1.5 inches. Between consistently warmer temperatures and rain, pastures were beginning to green and grow. Subsoil and topsoil moisture levels remained dry. Pastures, rangelands and winter wheat fields needed moisture. Crop conditions were starting to shape up with planting season closing in. Wheat and oats looked decent, but conditions varied. Producers continued to prepare for spring planting. Cattle were in good condition.
PANHANDLE
The district received scattered rainfall and some scattered hail that had little effect on crops. Winter wheat responded well to the moisture. Most producers fertilized their wheat and turned on irrigation pivots after the rains. Fieldwork progressed with warmer temperatures. Stocker cattle remained on pasture for producers planning to graze wheat. Despite the moisture, fields remained dry. Wheat conditions were across the board ranging from not good to decent.
NORTH
Most counties reported adequate to surplus soil moisture. No major crop problems were reported. Rain fell in some counties, and pastures were generally looking good with the help of warmer temperatures. Spring grasses were still not completely out of dormancy. Cattle were in good shape. Ranchers were almost done calving and with good success.
FAR WEST
Temperature highs were in the 80s with lows in the 50s. Precipitation ranged from traces to almost an inch. Winds were blowing constantly, and the topsoil started to dry out. Fire precaution alerts were issued. Pollen counts were high. More farmers were plowing in preparation for planting. Wheat was beginning to head out. Corn and sorghum planting began. Alfalfa weevil, which is new in the Rio Grande Valley, was seen. Damage was reported in many alfalfa fields, and some farmers were spraying while others were mowing and following with irrigation. Pecan trees were beginning to break bud. Producers were encouraged to order pheromone traps for pecan case nut bearers for mid-April setting. Texas redbud trees were blooming, and mulberry trees were dropping tassels. Pasture grasses were emerging. Rangelands were greening, and wildflowers were still blooming. All kid goats and lambs were marketed. Pastures were getting very dry, and livestock were running out of winter weeds for forage. Very few areas reported an abundance of weeds.
WEST CENTRAL
The reporting period was warm and dry early, with rain and thunderstorms later in the period. Rain amounts varied from 0.5 of an inch to 1.5 inches. Some parts of the district were still a little dry and could use more rain. Winter wheat was in mostly good to excellent condition. Growth stages varied widely according to planting dates last fall. Some acreage reached the heading stage, while other acreage was still in the boot stage. Some mesquite and pecan bud breaks were noted. Pastures were greening up and growing, which allowed for good grazing. Livestock looked better each week because of good grass availability. Supplemental feeding of livestock was tapering off. Cattle prices were steady across the board.
SOUTHEAST
In some areas, late rainfall enhanced soil moisture levels, which were beginning to dry. Walker County reported 1.5 inches of rain. More rain was forecast for the district. Forage growth was good with warmer days and nights. Pasture growth was expected to escalate following rains. Vegetable gardens were good with a slight setback from days of cooler weather. Rice planting would be drastically delayed if more rains materialize.
SOUTHWEST
Some counties received much-needed rain, but not enough to make a long-term difference. Conditions should green up quickly. Most counties remained dry. Livestock were in fair condition. Corn and milo plantings were complete with most emerged. The peach crop was progressing.
SOUTH
Mild weather conditions with adequate soil moisture levels were reported in northern and eastern parts of the district. Western parts of the district reported mild weather with short to very short soil moisture levels. Wet weather conditions were reported in the southernmost parts of the district with short soil moisture levels. Starr County received 1-2 inches of rainfall. Other areas received scattered rains with trace amounts up to 2.5 inches in Kleberg County. Maverick County reported 4 inches of rain. Corn planting was completed. Corn and wheat were under irrigation, and cotton planting started. Pasture and rangeland conditions remained dry and were competing with weeds for available moisture. Livestock and crop conditions were good. Coastal Bermuda grass was ready for the first hay cutting. Watermelon and cantaloupe were planted. Some supplemental feeding of livestock was reported. Spinach harvest has been completed and according to reports, this season was very productive with good quality spinach and strong demand. Cabbage harvest was light. Corn, sorghum and wheat made good progress. Cotton planting was expected to be completed soon. No insect pressure was reported. About 50 percent of row crops had emerged and were doing very well.
Source: is AgriLife TODAY, which is solely responsible for the information provided and is wholly owned by the source. Informa Business Media and all its subsidiaries are not responsible for any of the content contained in this information asset.
About the Author(s)
Subscribe to receive top agriculture news
Be informed daily with these free e-newsletters
You May Also Like
---