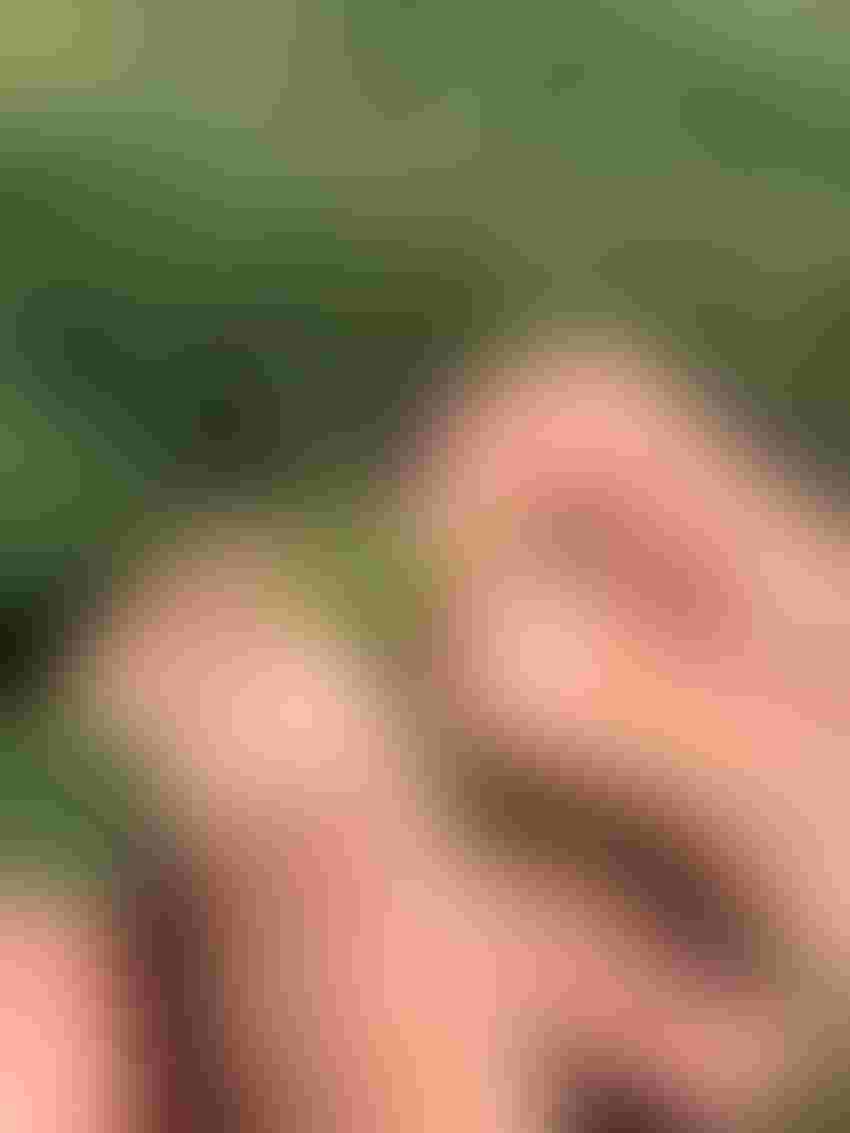 Dr. Jackie Rudd, Texas A&M AgriLife Research wheat breeder in Amarillo, examines a wheat head for damage.
Jourdan Bell, Texas A&M AgriLife
Bent and broken but not down for the count – that is the damage report from Texas A&M AgriLife wheat experts after freezing temperatures, high winds and 4 or more inches of snow blasted the crop over a week ago.
Most of the Texas Panhandle's wheat will be fine, said Dr. Jackie Rudd, Texas A&M AgriLife Research wheat breeder, and Dr. Jourdan Bell, Texas A&M AgriLife Extension Service agronomist, both in Amarillo.
However, Bell said her canola variety trial did not fare as well. The weight of the snow and wind gusts up to 51 mph left a large percentage of plants broken in her Bushland plots. The trial will still be rated for stand differences between varieties.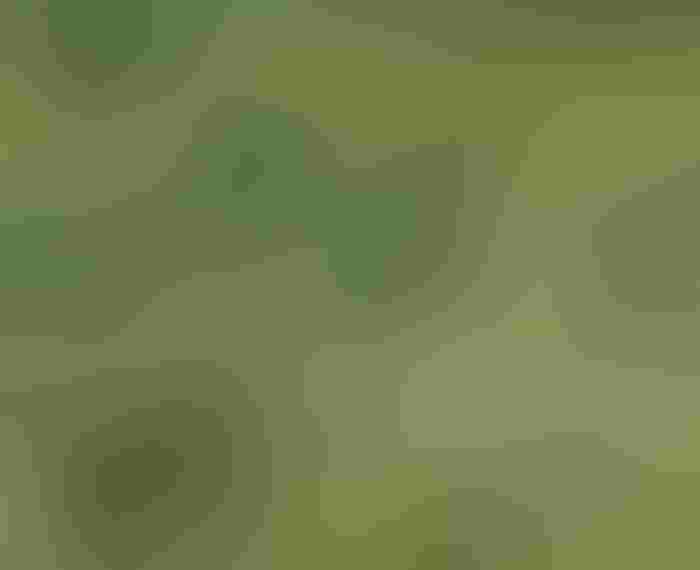 Final assessments are wrapping up this week on potential damage to wheat, Rudd said, adding it can take about 10 days after an event to determine if freeze damage and sterility occurred.
LATE SNOWFALL
The Bushland wheat breeding nurseries suffered temperatures of 32 degrees for six to eight hours on April 29 and 4 inches of heavy snow. The wheat ranged from late boot to just past flowering, which is when pollination occurs and seeds begin to form.
Rudd said the AgriLife Research nurseries near Bushland are a good place to estimate damage because there is a wide range of genetics and maturity, similar to producers' fields across the northern Texas Panhandle. He said he was able to look at four different planting dates and wheat being grown under both irrigated and dryland conditions.
"The yield overall still looks good, and most plots and fields will not be affected," he said. "Some will be, but those can be relatively easy to assess by the broken stems."
Immediately following the snow, some plots appeared to have crimped stems that would not recover, while others were just bent and could straighten and still produce grain, Rudd said.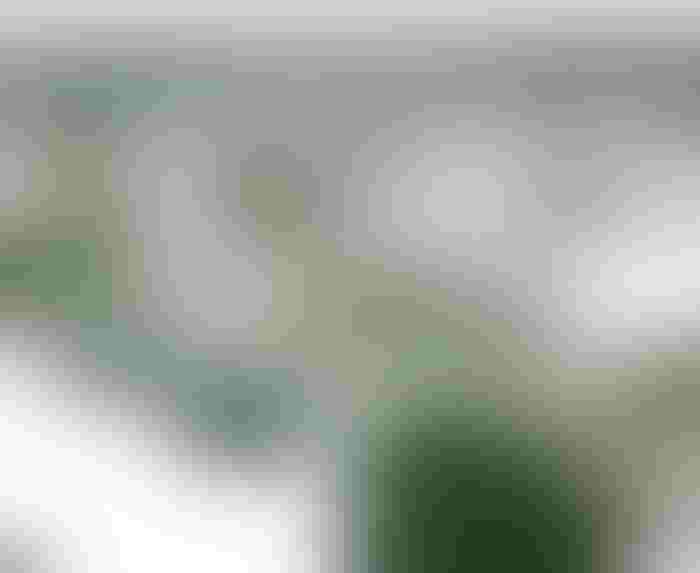 "If the field is still bent by the weather and has not recovered by now, it likely will not," he said.
"The difference between bent and broken stems had to do with the maturity of the wheat and the amount of snowfall," Rudd said. "The Bushland irrigated plots did not have a high percentage of broken stems, but those that were broken will not recover. It is easy to assess in fields, and we don't see any more than about 10 percent or so broken in any plot."
HIDDEN DAMAGE HARD TO ASSESS
A bigger concern in the research fields, however, is a hidden damage not as easy to assess, he said.
 "We expect some sterility due to frozen anthers in our nurseries that may not reduce yield much, but will result in outcrossing, rendering the seed 'mixed' for research and seedsmen purposes," he said. "So we will not be able to use the Bushland irrigated wheat as a seed source for next year, but we have other seed sources."
Rudd said the sterility issue seems to be most prevalent in varieties that were in the flowering stage when it snowed. But even there, it will only cause partial sterility in the head and in the field because not everything flowers at once.
The dryland wheat plots do not have sterility problems because they had already set seed, Rudd said. But there was as much as 30 percent to 40 percent broken stems in the worst-hit plots.
ESCAPED SEVERE DAMAGE
Bell said it does appear the region escaped severe damage, although some earlier-planted fields with high inputs have more crimping along the perimeter than later-planted fields.
Also, some producers in the northwestern Panhandle where the snow was heaviest had already planned to harvest the wheat for silage, and that can still be done even if it is laid over or broken; although if broken, producers may be cutting sooner than anticipated.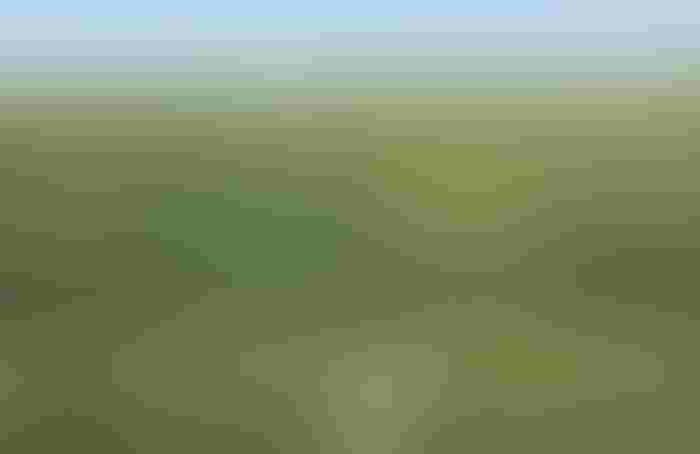 "Much of our wheat across the region is at several different stages, so wheat in the flowering stages might have had some of the anthers frozen, but overall we did not lose entire fields anywhere," she said. "Flowering can take up to five days on a plant, and with ideal conditions prior to and again after the snow, only a portion of some plants would have been lost."
Bell and Rudd see a bright side to the snow event.
Bell said on the wheat plants where anthers were frozen, the surrounding grains will compensate for that loss and utilize the extra resources to grow bigger and stronger.
And Rudd said moisture is always good.
"The benefit of the snow and the moisture it brought was probably greater than the damage that might have occurred," he said.
Subscribe to receive top agriculture news
Be informed daily with these free e-newsletters
You May Also Like
---