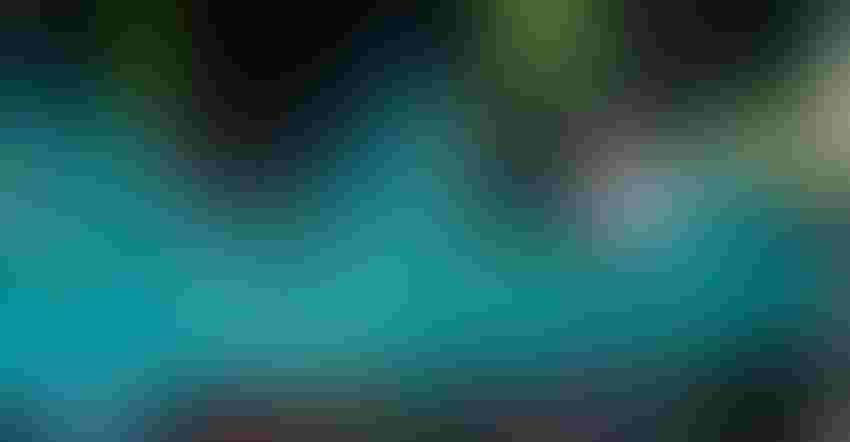 *Prices as of 6:55 am CST.
Crop Progress delay
USDA's National Agricultural Statistics Service faced system outages yesterday, delaying the 2022 growing season's final weekly Crop Progress report until today at 3pm CST.
With corn and soybean harvest virtually complete across the Heartland, the focus of today's report will turn to winter wheat conditions in the Southern Plains. Analysts are expecting ratings to increase 1% to 33% good to excellent through the week ending November 27 after spending the last two weeks at 32% good to excellent.
The analysts' estimate range was fairly narrow at 32%-35% good to excellent, so significant price action could be in order if USDA keeps winter wheat ratings unchanged for a third straight week. But I suspect that that scenario is unlikely.
I spent the Thanksgiving holiday with my in-laws in Central Oklahoma. We enjoyed over an inch of rain throughout the holiday weekend, which was warmly welcomed by all of us! Winter wheat fields were very green, but several were spotty due to lack of moisture. From my point of view, the recent rains are sure to help boost USDA's ratings in today's Crop Progress report.
Rail strike
President Biden made comments last night urging Congress to facilitate a deal to keep national railways operating ahead of the threat of a strike in the next 10 days.
Railway workers recently rejected a deal that the White House had brokered in September over disputes about the allotted sick time for the workers.
If the rail worker unions and railways are not able to come to an agreement before the December 9 deadline, Congress may pass legislation
This is a more aggressive approach that President Biden had been hoping to avoid prior to the unions' rejection of the September deal. It is also far from the optimal option for President Biden – and the rail workers. Biden has long been a union supporter but recognizes that even a week of railway closures would wreak havoc on an already fragile economy.
A statement issued by House Speaker Nancy Pelosi's office last night said that "this week, the House will take up a bill adopting the tentative agreement — with no poison pills or changes to the negotiated terms — and send it to the Senate."
Here is how Congress is considering keeping railways running.
There is still time for the unions and the railways to come to an agreement that would avoid a strike and Congressional interference. "The best option that we believe, that the president believes, is still for the parties to resolve this themselves," White House spokeswoman Karine Jean-Pierre emphasized ahead of Biden's remarks last night.
Corn
Corn futures edged $0.01-$0.03/bushel lower overnight, with nearby futures continuing to hover between $6.60-$6.70/bushel. Corn prices are beginning to move away from wheat counterparts, especially as weather prospects for Brazil point to a bumper crop.
Yesterday, U.S. Agricultural Secretary Tom Vilsack met with Mexican President Andres Manuel Lopez Obrador and took an aggressive stance on Mexico's recent plant to ban U.S. corn imports believed to be genetically modified.
"I emphasized in no uncertain terms that - absent acceptable resolution of the issue - the U.S. Government would be forced to consider all options, including taking formal steps to enforce our legal rights under the USMCA," Vilsack said.
"Mexico's import ban would cause both massive economic losses for Mexico's agricultural industries and citizens, as well as place an unjustified burden on U.S. farmers," Vilsack added.
Mexico plans to implement the ban in 2024. The country is currently one of the largest international buyers of U.S. corn.
The U.S. argues that the ban would be a violation of the U.S.-Mexico-Canada (USMCA) trade agreement. Mexico is implanting the bad to protect native corn varieties. Lopez Obrador reaffirmed that corn trade between the two countries is a critical part of ongoing diplomatic relations and is expecting to further engage with Vilsack on the issue.
Soybeans
Soybean prices were mixed this morning, with nearby contracts for the 2022 crop rising up a penny while deferred contract months fell $0.01-$0.03/bushel lower. Stronger energy prices helped support the nearby gains as financial markets bet on easing Chinese COVID restrictions.
Nearby futures traded between $14.58-$14.74/bushel on the prospects.
Wheat
Wheat prices were mixed this morning as the market responds to a weaker dollar and growing pressure from Russian and European Union supplies. Chicago wheat prices edged a penny higher to $7.58-$7.90/bushel while hopes for improving winter wheat conditions sent Kansas City futures $0.03-$0.05/bushel lower to $8.84-$9.02/bushel.
Minneapolis wheat traded $0.01-$0.03/bushel higher to $9.38-$9.55/bushel at last glance.
Gains were limited by receding interest in wheat by money managers. Yesterday's CFTC Commitment of Traders report saw commercial traders cut back their short positions on Chicago soft red winter wheat to the smallest volume since 2019 as robust European Union and Russian supplies continue to dominate the international market.
Weather
There is about an inch and a half of snow on the ground outside my Colorado office this morning! The snow system currently over the Central Rockies (and Front Range) will keep light to moderate snowfall hovering over the Central Plains and Upper Midwest over the next 24 hours, according to NOAA's short-term forecasts. Between 1-3 inches of snow is likely across the Central Plains while the Upper Midwest is likely to see snowfall totals closer to 3-5 inches during the next 24 hours.
NOAA's 6-10-day forecasts are trending cooler than usual for the Upper Midwest, Northern Plains, and Central Plains through early next week. During that time, the Southeast, Southern Plains, and Eastern Corn Belt will likely see warmer than average temperatures. Luckily, the temperature variations are calling for above average chances for precipitation in the Rockies (yes!), Central Plains, Upper Midwest, and Eastern Corn Belt.
The temperature trends in the 8-10-day outlook will remain cooler than average for the Northwestern half of the continental U.S. Chances for moisture are likely to remain near normal for most of the country late next week, with drier than average chances for the Great Lakes region during that time.
Financials
Wall Street is betting that the Chinese government will loosen COVID restrictions following yesterday's protests in China regarding tightening measures following China's largest COVID surge since the pandemic's onset.
Personally, I'm a little less skeptical China is going to ease restrictions, but we follow the money here and that is where the money is headed this morning. S&P 500 futures are trading 0.22% higher on the prospects to $3,979.00 with some bargain buying also likely at play following yesterday's massive market losses due to worries about Chinese demand.
What else I'm reading this morning on our website, FarmFutures.com:
Morning Ag Commodity Prices - 11/29/2022

DEC '22 MLPS Spring Wheat

MAR '23 MLPS Spring Wheat

MAY '23 MLPS Spring Wheat

JUL '23 MLPS Spring Wheat

SEP '23 MLPS Spring Wheat

DEC '23 MLPS Spring Wheat

AR2 '24 MLPS Spring Wheat
Get our top content delivered right to your inbox. Subscribe to our morning and afternoon newsletters!
About the Author(s)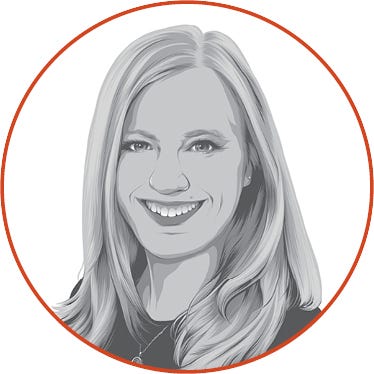 Grain market analyst, Farm Futures
Holland grew up on a dairy farm in northern Illinois. She obtained a B.S. in Finance and Agribusiness from Illinois State University where she was the president of the ISU chapter of the National Agri-Marketing Association. Holland earned an M.S. in Agricultural Economics from Purdue University where her research focused on large farm decision-making and precision crop technology. Before joining Farm Progress, Holland worked in the food manufacturing industry as a financial and operational analyst at Pilgrim's and Leprino Foods. She brings strong knowledge of large agribusiness management to weekly, monthly and daily market reports. In her free time, Holland enjoys competing in triathlons as well as hiking and cooking with her husband, Chris. She resides in the Fort Collins, CO area.
Subscribe to receive top agriculture news
Be informed daily with these free e-newsletters
You May Also Like
---