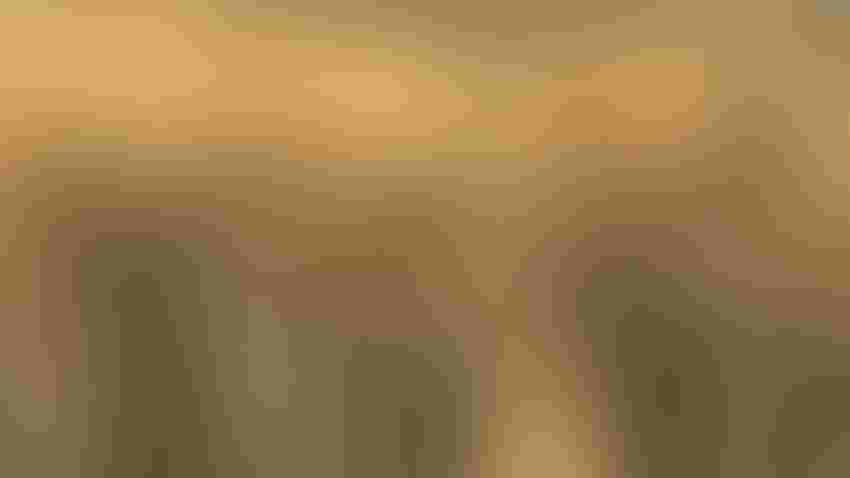 WHEAT CONTESTS: Sign up now for both state and national wheat contests. The deadline is May 15.
Jennifer Kiel
After scouting wheat fields this spring and examining the crop while applying nitrogen, many growers are saying this could be a wonderful wheat year in the Great Lakes State. Given the great crop outlook, the Michigan Wheat Program is reminding growers to sign up for the Michigan and national yield contests by May 15.
"We know most growers don't like being in the spotlight," Michigan Wheat Program Executive Director Jody Pollok-Newsom says. "However, to improve everyone's knowledge level, it is important to highlight the high-quality, high-yielding crop grown here. One of the best ways to do that is through the yield contests.
"Not only are others watching to see the annual size of our crop, but also what gains are being made in quality and yield as they plan for processing and their buying needs," she adds. "We are lucky to have so many processors and end users in our region, but we also need to make sure they know what a strong crop wheat is in our state."
Single application for contests
In a single application process, Michigan growers can participate in both the state and national yield competitions. The deadline to register for the 2023 contest is May 15. To enter the national (and Michigan) contest, visit yieldcontest.wheatfoundation.org to review the rules and regulations, link to create an application account, and see winners from previous contests.
There is a fee of $100 per entry. However, many industry partners offer free entry vouchers. "Look at the entry form and select which voucher you're applying to use for your entry payment; it's that simple to have your entry paid," Pollok-Newsom says.
Also, through a partnership of the Michigan Wheat Program and National Association of Wheat Growers, (since all Michigan growers pay into the checkoff program), all Michigan growers are members of NAWG. So, there is also no need to get a NAWG membership.
National winners are determined by the percent of their local county average wheat yield and broken down by marketing class. Top national winners receive a trip to the Commodity Classic.
Michigan follows the national rules and procedures for entering, collecting data and reporting yields. However, in Michigan, winners are determined based on bushels-per-acre yield, not percent of county yield.
Michigan winners will be selected in the categories of irrigated and dryland wheat, in both red and white wheat. Michigan winners are announced at the Michigan Wheat Program's annual meeting each winter and receive free registration to Michigan's Great Lakes Crop Summit held in January.
Here are last year's winners:
Dryland Soft Winter Wheat
Randy Eschenburg, Lapeer County at 130.2 bu./ac.

Mike Milligan, Tuscola County at 117.2 bu./ac.

Dryland Soft Red Winter Wheat

Nick Suwyn, Barry County at 138.1 bu./ac.

Dwight Bartle, Sanilac County at 128.8 bu./ac.

Nancy Bartle, Sanilac County at 126 bu./ac.
Irrigated Soft Red Winter Wheat
Nick Suwyn, Barry County at 149.9 bu./ac.
2022 National Wheat Yield Contest winner
NWYC overall state winner for Michigan
Nick Suwyn, Barry County at 149.9 bu./ac.
Subscribe to receive top agriculture news
Be informed daily with these free e-newsletters
You May Also Like
---