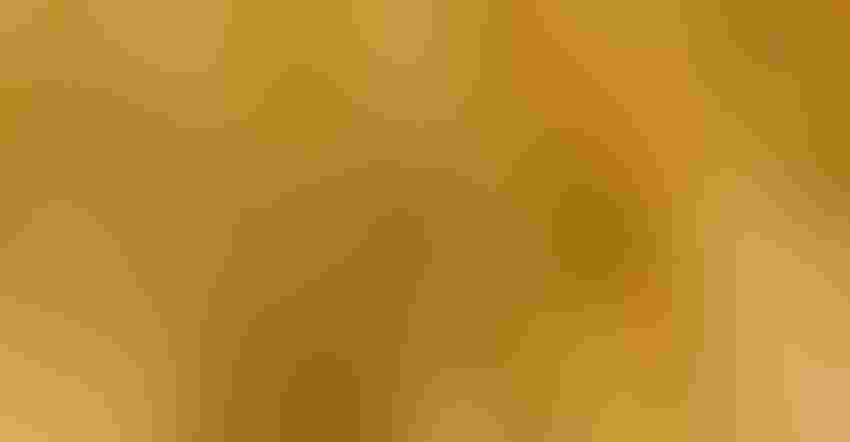 WHEAT EXPANSION: The Sustainable Option Wheat program is looking to expand acreage, and slots are open.
Saginaw Bay Watershed, Michael David-Lorne Jordan/David-Lorne Photographic
In its first year, the Sustainable Option Wheat program harvested, verified and sold its first 86,000 bushels of wheat grown in the pilot program and is eager to expand its scope.
The program enlists growers throughout the Saginaw Bay region to implement management practices to help improve soil health and protect water quality, which are designed to benefit the Saginaw Bay watershed for years to come.
It took only a matter of weeks to fill the roughly 900 acres available for the first year of the program. Next year, the program — developed by a partnership between The Nature Conservancy in Michigan and Star of the West Milling Co. — will expand to more than 2,500 acres.
TNC works with Star of the West on farmer enrollments, farm evaluations and verification of in-field practices. Once the recommended sustainability criteria are implemented and verified, participating growers are eligible to receive nature-based bonuses at Star of the West when they sell their wheat.
On-farm sustainability practices include Integrated Pest Management, cover crops, nutrient management and reduced tillage. These practices play a major role in building soil health and help fields become more resilient to extreme weather events, such as flooding and droughts.
Enrollment for Sustainable Option Wheat's 2023 crop year is open, and spots will be filled on a first-come, first-served basis.
Michigan Allied Poultry Industries names director
Nancy Barr has been chosen as the full-time executive director for Michigan Allied Poultry Industries (MAPI) and will lead the nonprofit trade organization, representing the state's egg, chicken and turkey farmers beginning Jan. 1.
Barr is a doctor of veterinary medicine who has spent the past 23 years in varying roles at the Michigan Department of Agriculture and Rural Development, including her latest position as assistant state veterinarian.
She replaces Allison Brink, the organization's part-time executive director since 2016.
Previously, Barr has been a veterinary specialist focusing on the implementation of protocols for disease preparedness, surveillance and response for poultry, and a senior field veterinarian that oversaw the avian influenza surveillance component of the National Poultry Improvement Plan — and developed the state avian influenza response and containment plan for poultry in conjunction with NPIP partner groups.
In her new role, Barr will represent poultry and egg producers in the state of Michigan while developing and implementing a strategic plan, including priorities for programs and a sustainable financial plan. She will also be responsible for overseeing all aspects of the day-to-day operations of MAPI, such as fund development, events, marketing and board management.
Michigan apples promoted at global event
While thousands of visitors, including many from foreign lands, were learning about and sampling Michigan apples at the recent International Fresh Produce Association's Global Produce & Floral Show, the organization is preparing to ramp up its marketing efforts with $200,000 in grants.
The Michigan Department of Agriculture and Rural Development named the Michigan Apple Committee as a recipient of two grants from the 2022 USDA Specialty Crop Block Grant Program to focus on consumer and retail audiences.
MAC will receive $125,000 for the project titled "Social Media Marketing to Raise Brand Awareness of Michigan Apples," which is a consumer brand awareness campaign using social media marketing tactics to educate consumers and increase demand for Michigan apples.
The project aims to build engagement with consumers to drive a deeper connection to the brand, resulting in increased apple movement in the retail marketplace. The second project, funded for $75,000, is "Trade Advertising and Retail Outreach for Marketing Michigan Apples," which aims to increase sales of Michigan apples by engaging with retail partners through targeted outreach, resources and ads in trade publications.
Michigan has 775 family-run farms with more than 14.9 million apple trees, covering 34,500 acres in the state.
Subscribe to receive top agriculture news
Be informed daily with these free e-newsletters
You May Also Like
---