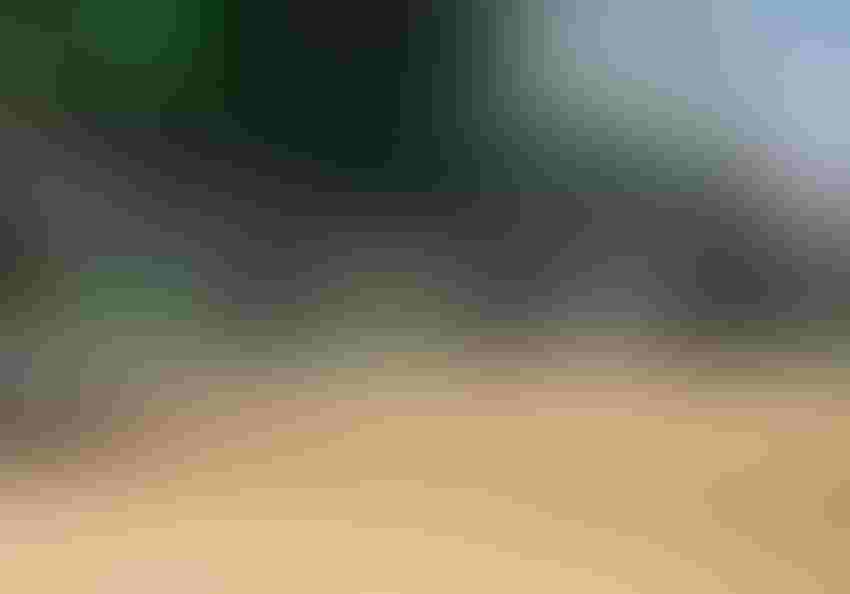 In the Southern High Plains (Kansas, Oklahoma, Texas, and Colorado) winter wheat production for 2018 is estimated at 453 million bushels, 38 percent of the U.S. winter wheat total.
The need for forage after a drouthy year, along with the commodity price inching up, has Oklahoma growers preparing their wheat drills for another planting season of primarily forage wheat.
"I hope I'm not jinxing it, but something that looks a little bit different right now compared to this time last year is the wheat price," says Dr. David Marburger, Oklahoma State University Extension specialist. "It's at least going in the right direction, so that's a positive sign."
What isn't different, is the August rainfall growers received last year as well as this season, bringing some relief to an almost year-long drought.
See, Wheat prices inching up; El Niño forecast holds hope for fall moisture
"The drought really hindered us on forage production and limited our overall grain yield potential. Then the freeze events in early April, hindered the grain potential even further," explains Marburger.
Waiting for the fall armyworm to cycle out, weakened forage yields as well. "In Oklahoma, we had rain and good soil moisture by the end of August. So if people were planting early and were able to protect it from the fall armyworm, they were able to get a good establishment and have a little bit of forage for grazing."
Other growers who waited on the fall armyworm to make its exit, delayed planting into September. "It got hot and dry at that time and wheat was being dusted in. And then it didn't get rain for several weeks and moved our emergence date way back."
After the last rain event, it didn't rain anymore, Marburger says, leaving limited to no grazing for Oklahoma growers and in desperate need for forage going into 2018.
"We had such a bad year last year, I think we'll still see a strong emphasis on the forage side of wheat production with people needing it for the upcoming season."
See, In June 2019: $5.50-plus wheat prices
Before Oklahoma growers plant wheat this fall, Marburger says there are some things to consider:
Decide what your management system is going to be. Are you going to be dual-purpose? Or are you going to be forage only or grain only? While there are similarities between those three systems, there are also differences which require a few management tweaks to each one.

Based on your management system decision, utilize optimal planting dates and seeding rates.

Select a variety that works well under your style of management within your system, starting with good genetics and good seed. Ask the question, how high do you want to set the bar for your crop's potential?

Once that bar is set, you can base your fertility and pest management decisions. As far as weed management goes for example, try to start clean and stay clean.

If growing wheat for forage, apply 30 to 40 pounds of nitrogen prior to planting for every 1,000 pounds of forage expected, as it will be removed from the system during grazing. If producing dual-purpose wheat, it is not necessary to apply all of the nitrogen required for forage and grain yield prior to planting, rather, topdress N can be applied later in the season to help maximize grain yield.

Budget for an insecticide and a fungicide. It doesn't mean you have to apply it but at least you've got it budgeted should you need to pull the trigger to protect yield potential.

Scout your fields all season long.
"I hope the wheat price keeps going North. I keep eating as much bread as I can," Marburger jokes. "I don't know if we are going to eat ourselves quickly out of this situation, but I'm going to give it a shot."
Marburger, who's worked for OSU for about two and a half years, accepted a position with FMC in Rochelle, Ill., where he will be a Field Station Development Representative. His last day with OSU was August 17.
Subscribe to receive top agriculture news
Be informed daily with these free e-newsletters
You May Also Like
---