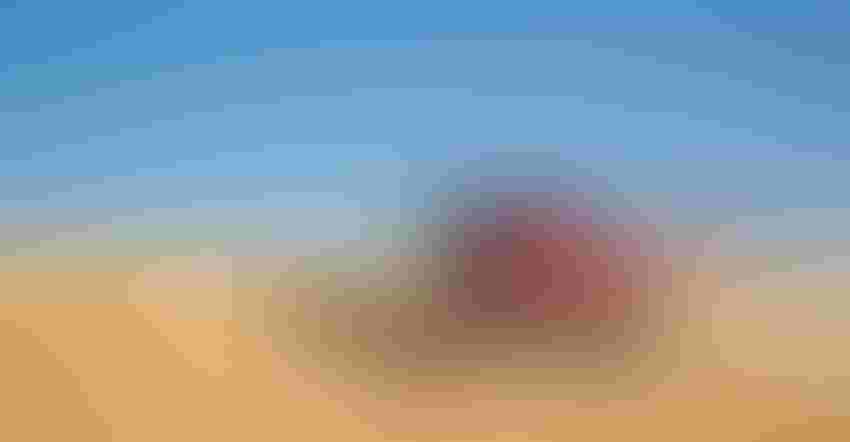 WHEAT YIELDS SOAR: Winners from the 2022 National Wheat Yield Contest came from 27 states, with the top yield coming from Rylee Reynolds of Twin Falls County, Idaho.
Joanna McCarthy/Getty Images
The National Wheat Yield Contest announced the 2022 winners for its seventh annual event. The contest, put on by the National Wheat Foundation, is divided into winter and spring wheat categories. These two divisions are broken down into subcategories for dryland and irrigated operations in each category.
The objectives of the contest is to support new ideas for crop improvement, transfer knowledge between growers, increase experimentation with new technologies and identify top wheat growers in each state.
"We know that genetics, environment and management all need to be just right for wheat to thrive," says Joe Kjer, National Wheat Foundation chair. "We are proud to see so many wheat growers continue to reach for higher and better yields, while also growing wheat that customers desire."
This year's event had contestants from across the wheat-growing region, with winners from 27 states. The top yield winner was Rylee Reynolds of Twin Falls County, Idaho, with 231 bushels an acre. It beat out the prior contest and personal record of 211 bushels an acre in 2019. Reynolds and his father, Gary, have both placed in the winter wheat irrigated category in former years.
North Dakota winners
Producers from North Dakota put their best crop forward, with five of the national winners coming from the state. Contestants in both categories have to prove their wheat grade would be Level 1 or 2 to compete. The winners also must ship a wheat sample for additional quality parameters. If these samples meet the specified customer-desired quality targets, they will be awarded an additional $500.
The winners in dryland winter wheat for the Dakotas are:
Doug and Janelle Fitterer of New England, N.D., 115.69 bushels per acre with WestBred WB4309

Chris Carlson of Mott, N.D., 107.71 bushels with WestBred Keldin
The dryland spring wheat winners in the Dakotas are:
Jon Wert of New England, 108.05 bushels per acre with University of Minnesota's MN Torgy

Austin Kautzman of Mott, 94.96 bushels with WestBred WB719

Greg Messer of Richardton, N.D., 104.99 bushels with WestBred WB9590

Robert Holzwarth of Hazel, S.D., 84.55 bushels with Limagrain's Cannon.
For the full list of winners and more information, visit yieldcontest.wheatfoundation.org. 
The National Wheat Foundation contributed to this article.
About the Author(s)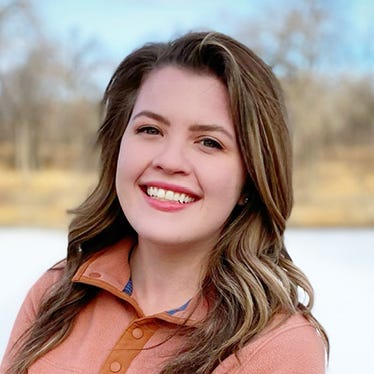 Editor, Dakota Farmer, Farm Progress
Sarah McNaughton is a graduate of North Dakota State University, with a bachelor's degree in agriculture communications, along with minors in animal science and Extension education. She is working on completing her master's degree in Extension education and youth development, also at NDSU. In her undergraduate program, she discovered a love for the agriculture industry and the people who work in it through her courses and involvement in professional and student organizations.
After graduating college, Sarah worked at KFGO Radio out of Fargo, N.D., as a farm and ranch reporter. She covered agriculture and agribusiness news for North Dakota, South Dakota and Minnesota. Most recently she was a 4-H Extension agent in Cass County, N.D., teaching, coordinating and facilitating youth programming in various project areas.
She is involved in agriculture in both her professional and personal life, serving on the executive board for North Dakota Agri-Women, and as a member in American Agri-Women, Sigma Alpha Professional Agriculture Sorority Alumni and Professional Women in Agri-business. As a life-long 4-H'er, she is a regular volunteer for North Dakota 4-H programs and events.
In her free time, she is an avid backpacker and hiker, enjoys running with her cattle dog Ripley, and can be found most summer weekends at rodeos around the Midwest.
Sarah is originally from Grand Forks, N.D., and currently resides in Fargo.
Subscribe to receive top agriculture news
Be informed daily with these free e-newsletters
You May Also Like
---