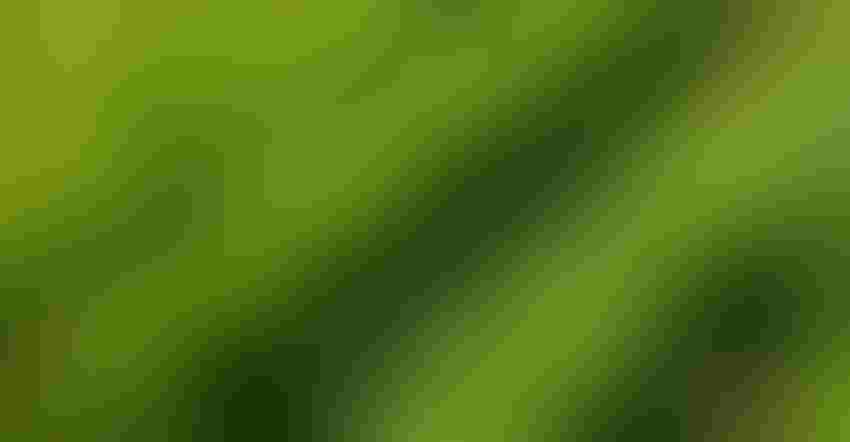 USDA's cuts to South American corn and soybean crops stole the show in today's January 2022 World Agricultural Supply and Demand Estimates report. Modest increases to 2021 U.S. corn and soybean production as well as usage could not offset the smaller Brazilin and Argentine crops, tightening global supplies.
Winter wheat acreage in the U.S. for the 2022 season was calculated at 34.4 million acres – the largest U.S. winter wheat acreage since 2016's sowing of 36.1 million acres. But demand cuts to U.S. exports and increased production in Argentina helped reduce tight global supplies, sending wheat futures tumbling more than 1% lower.
"The January 2022 USDA report package did not move markets as significantly as previous January reports have," says Farm Futures grain market analyst Jacqueline Holland. "It seems that many of the adjustments, especially South American corn and soybean reductions, were already priced in ahead of the report's release."
Corn is still hovering near the $6 per bushel benchmark in the report's aftermath, Holland adds.
"Corn and soybeans have wavered between gains and losses for the hour following the reports while Chicago and Kansas City futures are trading at comfortable losses," she says. "Minneapolis wheat seems to show the most hope for the wheat complex, as early indicators suggest that high fertilizer prices could reduce 2022 spring wheat acreage."
Corn
For corn, USDA raised its 2021 U.S. production estimates by another 53 million bushels after adding 300,000 harvested acres, for a new total of 15.115 billion bushels. Analysts were only expecting a fractional increase, with an average trade guess of 15.069 billion bushels. Yield estimates were unchanged, at 177.0 bushels per acre.
Meantime, USDA lowered its estimates for 2021/22 corn exports by 75 million bushels, to 2.425 billion bushels, "reflecting expectations of increased competition from other exporters." However, this was offset by a 75-million-bushel increase in corn used for ethanol, which is now at 5.325 billion bushels. Feed and residual use remained unchanged, at 5.650 billion bushels.
"While cuts to corn exports prevented a corn rally from sparking today, the prospect of strong domestic usage rates will likely enable farmers to see higher cash offerings from corn processors in the coming months than export buyers," Holland says. "The returns to farmers are twofold – stronger domestic demand raises basis and the lower freight costs maximizes the dollar value received at the farmgate."
U.S. ending stocks moved unexpectedly higher, with 1.540 billion bushels. In contrast, world ending stocks eased from 12.029 billion bushels in December down to 11.932 billion bushels.
South American corn production potential is on the downward slide, according to USDA's latest estimates. In Argentina, production slid 20 million bushels lower, to 2.126 billion bushels. In Brazil, production faded 111 million bushels lower, to 4.528 billion bushels.
"So, if Brazil is going to produce less corn, why didn't U.S. corn prices benefit from the tightening global supply outlook?" Holland ponders. "Remember, Brazil harvests up to three corn crops a year. The current crop is the first crop and is used largely for domestic consumption."
But with the Brazilian soybean harvest already underway, the chances for Brazil's second corn crop look much more favorable than they did a year ago, Holland points out.
"Dry La Niña weather patterns could stunt second crop corn production, which is largely exported. But at the moment, it likely remains too soon to tell," she says. "U.S. corn exporters will have to wait for better news in the coming weeks about Brazil's crop while holding their breath that China will begin to accelerate grain purchases."
USDA held its season-average price received by producers steady, at $5.45 per bushel.
Soybeans
USDA added 10 million bushels to its 2021 soybean production estimates, moving that number to 4.435 billion bushels. Analysts were expecting to see that number come in at 4.433 billion bushels. Average yields inched 0.2 bushels per acre higher, to 51.4 bpa. That was also slightly above the average trade guess of 51.3 bpa. Harvested area trended slightly below USDA's prior report, moving to 86.3 million acres.
"That means this year's soybean production will beat the previous high of nearly 4.43 billion bushels set in 2018," Holland says. "But domestic demand remained little changed in today's report, adding negative price pressure to nearby soybean futures contracts. With peak export season wrapping up early this year, farmers with soybean supplies left in storage will be increasingly dependent upon domestic crush rates and biofuel plant capacity expansion projects."
U.S. ending stocks increased by 10 million bushels to 350 million bushels, which was just above the average trade guess of 348 million bushels. World ending stocks declined moderately, from 3.747 billion bushels in December up to 3.498 billion bushels in today's report.
The agency increased its estimates for the season-average price of soybeans by 50 cents to $12.60 per bushel, "reflecting tighter global soybean stocks and lower production forecasts for Brazil, Argentina and Paraguay." Soymeal price also moved higher, to $375 per short ton. USDA's soyoil price forecast remained unchanged, at 65 cents per pound.
And as expected, USDA noted reductions in production potential in South America. In Argentina, that meant a 111-milllion-bushel decline, with a new estimate of 1.708 billion bushels. In Brazil, the reduction totaled 184 million bushels, falling to 5.107 billion bushels. Some private consultancies have predicted an even steeper decline for Brazil, with some estimates falling below the 5-billion-bushel mark.
"To be sure, Brazil is still expected to produce a record-setting soybean crop in the coming weeks," Holland says. "With harvest underway, the smaller crop forecasts were likely already priced into today's market activity, so the reports offered little optimism for U.S. soy exporters."
Wheat
"Wheat really took USDA's reports on the chin today, and with good reason," Holland says. "The first look at 2022 U.S. wheat acreage was calculated at 34.4 million acres – the largest U.S. winter wheat acreage since 2016's sowing of 36.1 million acres. But demand cuts to U.S. exports and increased production in Argentina helped reduce tight global supplies, sending wheat futures tumbling."
All three categories of winter wheat – hard red, soft red, and white – saw a combined 2.3% acreage increase compared to 2021 sowings, Holland notes. Soft red winter wheat acres recorded the largest increase, rising over half a million acres to 7.07 million acres and dragging Chicago futures down $0.11-$0.12/bushel immediately following the report.
"But factoring in soaring input costs across the Midwest which are currently placing production costs for corn between $217-$237/acre tells a bigger story," Holland says. "It seems that less fertilizer-intensive crops, including winter wheat and soybean double rotations, are going to be a more lucrative option for farmers in 2022, especially as nearby corn futures dipped just below the $6/bushel benchmark in today's reports."
The robust future supply outlook offset any potential gains the wheat market had been hoping for leading up to the Quarterly Grain Stocks report, which found December 1, 2021 wheat supplies of 1.39 billion bushels to be the tightest reading since the December 1, 2007 report (1.13B bu.), Holland says.
USDA lowered its estimates for 2021/22 wheat exports by 15 million bushels, to 825 million bushels. The agency says all of those lost bushels comes from a reduction in hard red winter wheat exports. "U.S. wheat sales and shipments continue to be sluggish as U.S. wheat remains uncompetitive in several markets," the agency notes.
Projected U.S. ending stocks for 2021/22 moved 30 million bushels higher, to 628 million bushels. That's still down 26% from a year ago and is at the lowest level since 2013/14. World ending stocks also moved higher, from 10.220 billion bushels last month to 10.285 billion bushels.
The season-average farm price improved 10 cents a bushel to reach $7.15.
Click here to read USDA's January WASDE report in its entirety.





Subscribe to receive top agriculture news
Be informed daily with these free e-newsletters
You May Also Like
---