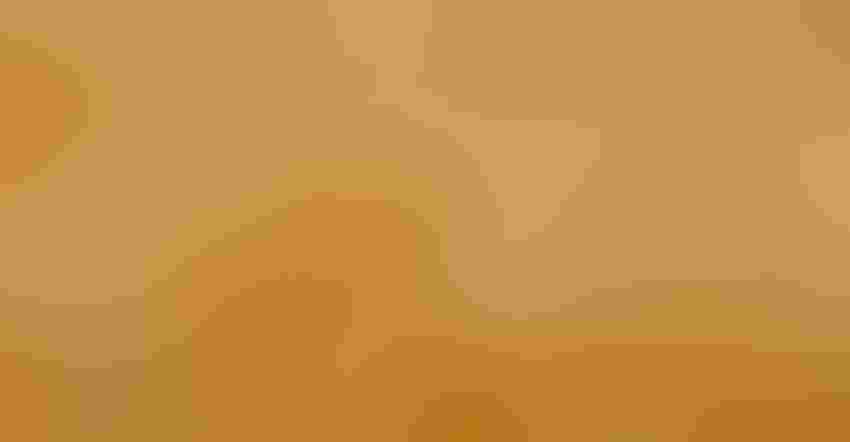 MANAGEMENT OPTIONS: Clair Keene, NDSU Extension agronomist, says splitting nitrogen applications and holding off on fungicide applications could help producers save money and help their crop thrive in what may be another drought year.
Joanna McCarthy/Getty Images
Even with added moisture from recent snow, the Dakotas may spend another growing season with drought conditions.
Agronomist Clair Keene, an associate professor of small grains at North Dakota State University Extension, is optimistic about the current reserves of soil moisture, but she says producers should still have a plan in place.
"We're still seeing abnormally dry soil conditions in the central and western parts of the state," Keene says. "We do have some good moisture banked in the top 12 to 18 inches, but unless you're in those places that got rains last fall, we could be looking at running out of water if we don't get good spring rains."
Year to test soil
"What are our management options with high input costs? Let's make sure to get back to the basics," Keene says. Conducting soil testing on your operation or viewing aggregate data from a statewide source can help reduce unnecessary nitrogen applications by finding out the residual nitrogen still present in the soil.
"Agvise Laboratories found 25 to 30 pounds of residual nitrate left in the Red River Valley Region after soybeans," she says. "If you're hesitant on soil testing, this is definitely a year where it can pay off because you can save 30 or 60 pounds on your application, which will more than cover the cost of soil sampling."
Splitting nitrogen application can allow producers time to react to growing conditions. "We can think about not putting a full rate of nitrogen on ahead of planting, and save a portion to put on later when we get a better idea of the potential for the season's crop," she says.
A preplant fertilizer application is recommended to ensure adequate nitrogen during early vegetative growth, with maximum nitrogen uptake occurring between tillering and boot of small grains.
"Our split application can be made with liquid 28-0-0 or urea, treating with a urease inhibitor if rain is uncertain," Keene says. "Let's say that we have enough moisture to start the crop with a pretty even emergence. We get some good showers, and you feel like there's good yield potential. Making that decision a few weeks after emergence gives you that window to make the decision," she explains.
Other management methods
Another consideration for 2022? No application of fungicide may be needed. "A wait-and-see approach when it comes to fungicide application would be my advice. In 2021, the answer was a resounding 'no,' with a low scab incidence and DON in the spring wheat crop in the Northern Great Plains," Keene says.
Aside from a small pocket in eastern North Dakota, no incidences were reported elsewhere in the state. "Usually, fungicide could make the difference, but 2021 was just so dry and hot that we didn't have that pathogen favored enough to get infection going," she says. Keene still advises producers to watch their fields, as scab could be back this year if there are midseason rains and high humidity at crop flowering.
For all types of small grains, NDSU has extensive research and variety trials to assist producers in selecting the best variety for their operation. Find what variety could work best for your farm at ag.ndsu.edu.
Subscribe to receive top agriculture news
Be informed daily with these free e-newsletters
You May Also Like
---