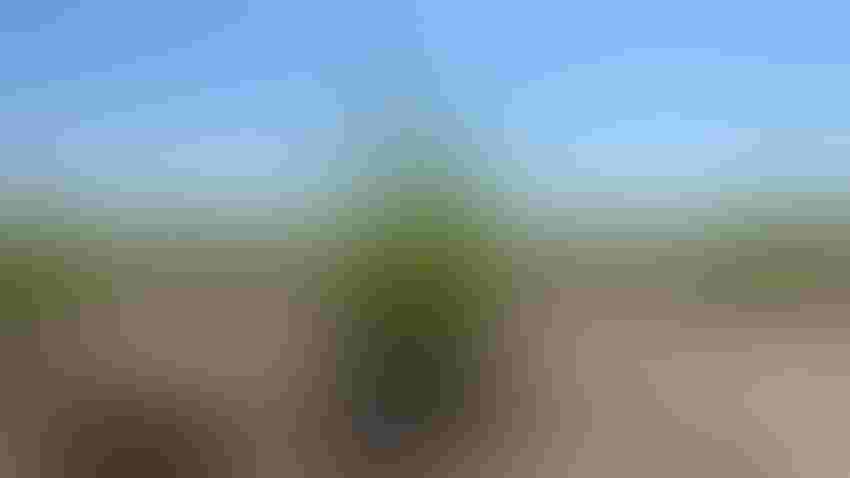 LATE TO THE GAME: No, this photo isn't from last November—it's from May 17. This field didn't get enough moisture to emerge until just a few weeks back, said the farmer, Gary Millershaski.
Jennifer Latzke
I have been DYING to go on a crop tour since I started this job in December 2019. I didn't even bother asking permission to go on this one – I just straight up told Mike Wilson I was going to Kansas. This year was too important of a year to miss.
Against an economic backdrop of drought in Argentina, debt ceiling negotiations in the U.S., the Russian war in Ukraine, and the vast unknowns of China's volumes, global wheat stocks (less China) remain at the tightest level since 1995.
World demand for wheat isn't slowing down either – it continues to rise due in no small part to population growth in China even as supplies have remained constricted following last year's Russian invasion of Ukraine.
After a short hard red winter wheat crop last year, the U.S. needed a healthy crop this year to keep global and domestic buyers satiated at an affordable cost. But as I discovered on the Wheat Tour last week and you'll soon find in this article, we aren't going to get that lucky this year.
Winter Wheat Tour 2023 findings
My amazing colleague, Kansas Farmer editor Jenni Latzke, and I spent a lot of windshield time last week travelling across Kansas with the Wheat Quality Council's annual Winter Wheat Tour to scope out winter wheat conditions in the country's largest winter wheat producer. Jenni took amazing pictures you can view here (and you need to look to see just how bad it is in Kansas).
Prior to the tour's start, Kansas State agronomist Romulo Lollato shared that Western Kansas is anywhere between 30-75% below average moisture accumulation since last fall. Early planted wheat crops (late September '22) showed signs of drought damage, but crops planted at the peak planting window (late October '22) struggled severely amidst the lack of soil moisture.
If you divided Kansas into thirds, from east to west the respective sections would be labeled "OK," "bad", and "hellscape." Crops in the east – particularly in the Southeast (excluding soft red winter wheat acres) – were the best we saw on the trip as we drove north from Wichita yesterday but even then, we saw fields that could normally yield 80 bpa plus that were only pulling 60 bpa at best.
The crop deteriorated the further west we traveled. Central Kansas had some bright spots, though plants were consistently stunted, and heads were smaller than average. Most fields that I saw were largely in the flowering stage, though we started to see more stunted development as we traveled further west.
By the time we arrived in Colby on Tuesday night, we could sample very few fields because they had been zeroed out. We found very few fields to sample on Wednesday as we drove further into Southwest Kansas. And if we weren't scared before that point, we got very scared very quickly.
Most farmers in the region will likely zero out their dryland fields – if they haven't already. We saw numerous sprayers applying Roundup or saw fresh sprayer tire tracks that indicated that the growers would kill off the crop (to stop it from taking out any further soil moisture) and fallow it for the summer because it is too dry to plant anything else at this point.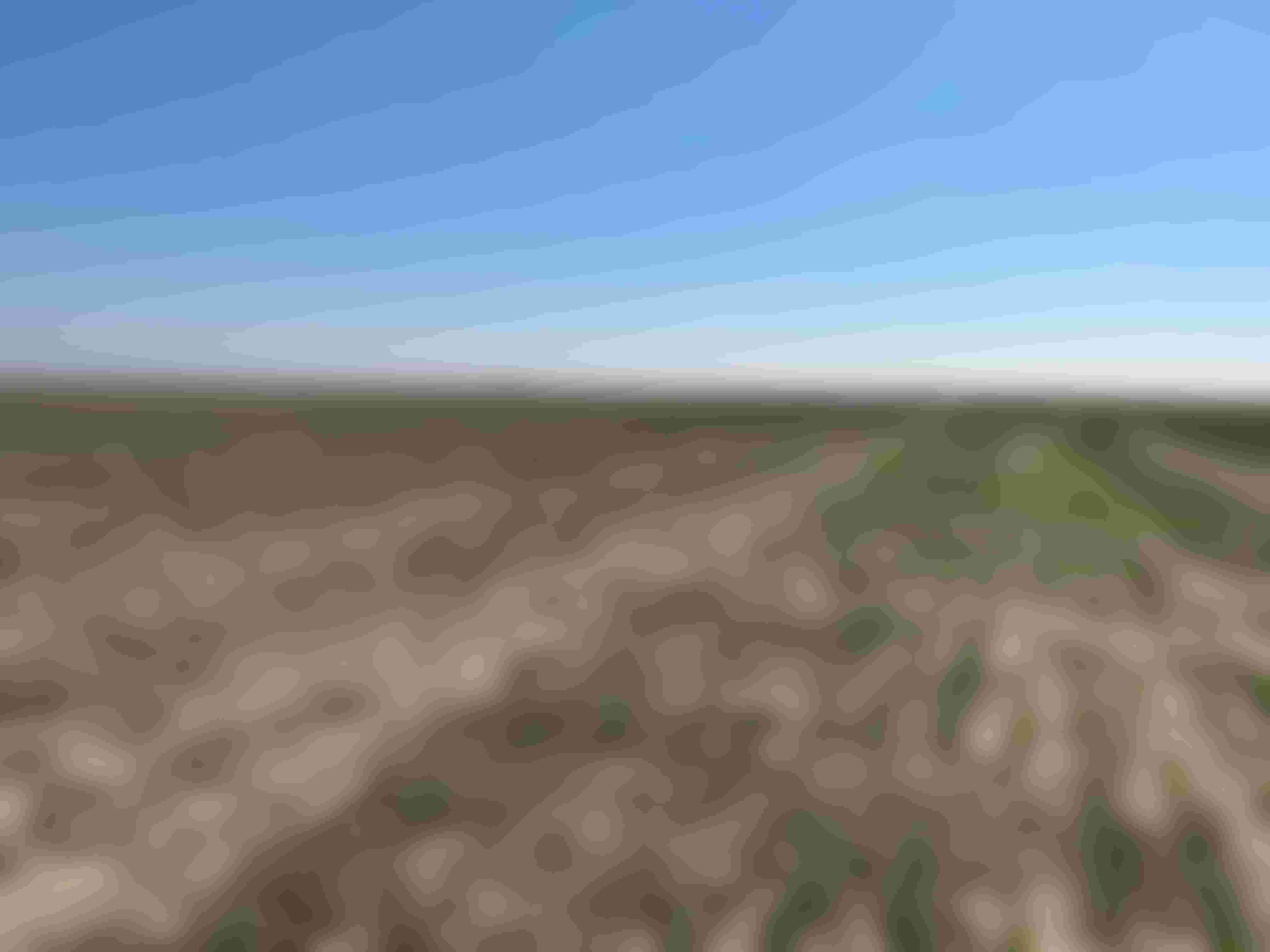 This field, near Lakin, Kan., was planted last fall and didn't receive enough rain to even activate the fertilizer or germinate the wheat seed, says Gary Millershaski. But then a couple weeks ago, the region received a very beneficial rain and now the crop is sprouting. It won't make a crop, but he's going to keep it growing for a while before terminating it so that he can keep his soil from blowing. His next worry? Koccia is starting to grow in the field and he will need to apply herbicide to control it in this no-till field. Credit: Jennifer Latzke
One farmer that Jenni talked to found that it had been so dry that the wheat seeds and fertilizer pellets planted last fall had popped out of the soil. Management strategies have been the saving grace for the Kansas wheat fields – these weather conditions are worse than during the Dust Bowl but the no-till methods most Kansas farmers have adopted have kept more soil in place than during that fateful time.
The irrigated fields in Southwestern Kansas on Wednesday looked good and we heard decent yield estimates from those (50ish bpa) though it is worth noting that only a few irrigated fields were included in the estimates to reflect the volume of irrigated acres that make up Kansas wheat.
Zeroed out fields were not included in the estimates because harvested acres only are used to calculate yields. And it's sound logic – if you didn't harvest a field, the yield does not exist. It goes back to that dividing by zero lesson we learned in third grade. You can't divide something into nothing. Or in the case of Kansas wheat, you can't divide nothing into anything.
Our three-day estimate was 30.0 bpa, which will likely result in 173 million bushels of winter wheat harvested by Kansas farmers in the coming weeks. It will be the smallest crop since 1957. Last year's short crop generated a yield estimate of 39.7 bpa.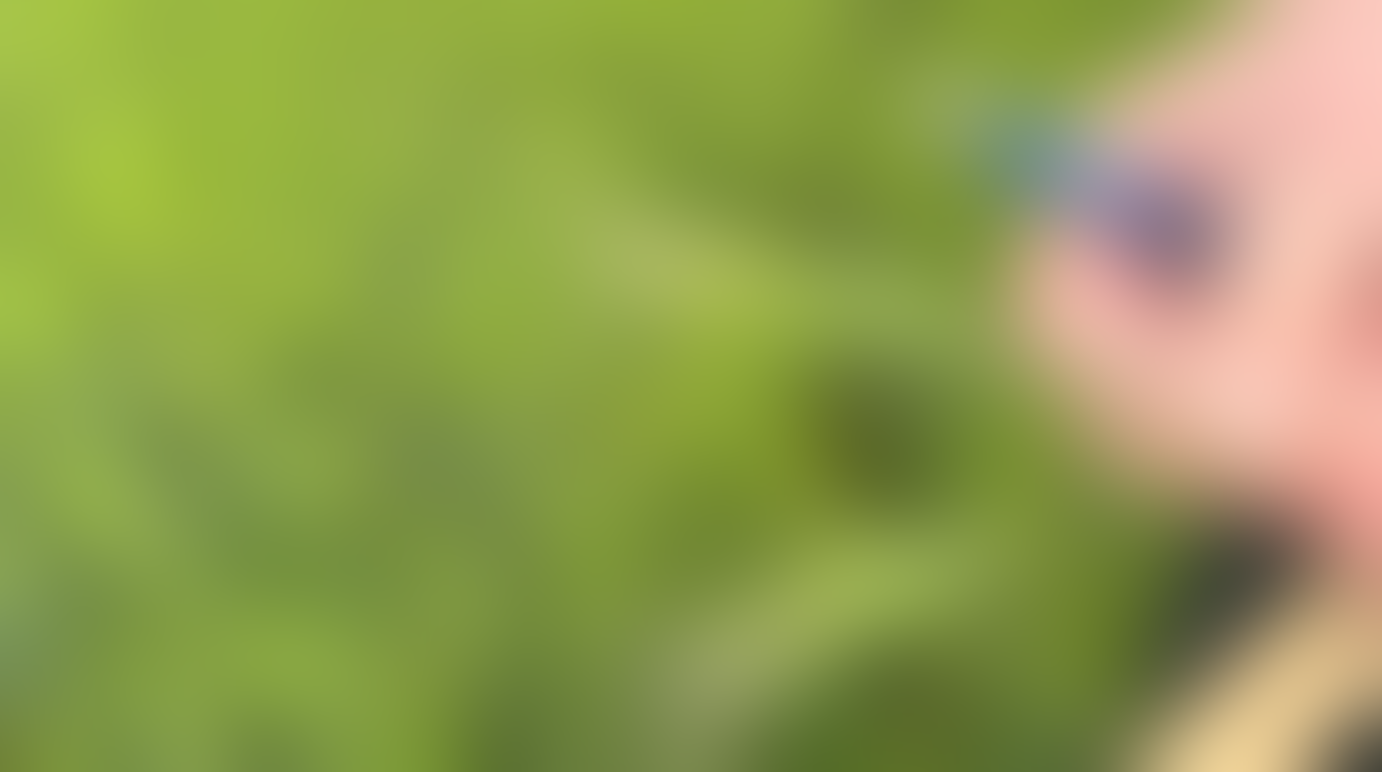 These wheat heads are typical of the freeze damage seen along the Wheat Tour on Day 1. These are from a field south of Abilene, Kan. Credit: Jennifer Latzke
So many unanswered questions
There were still 60 days to harvest when we left Manhattan last Thursday and as the seasoned veterans reminded us, that is a lifetime for this crop. It rained across the state on my entire trip in on Monday and I drove west into heavy showers late last week as I returned home to Colorado. It won't be enough to save yields, but it could give farmers more options going forward.
Most farmers in Western Kansas are just going to let their acres fallow for the summer. But a grower we spoke to in Central Kansas was planning to graze cattle on his fields. We saw lots of dryland corn (and maybe sorghum?) being planted, especially as we moved further east. But planting a summer crop amid the dry dirt raises the risks for growers who may not want to lose what little soil moisture remains.
Of the 8.1 million acres of wheat that NASS has estimated was planted in Kansas next fall, the big question is now – "What will be harvested?" USDA currently estimates 18% will be abandoned but there was a unanimous consensus among the tour that the abandonment figure will likely grow substantially by the June 30 acreage report. The tour estimated 2023 abandonment at 27%.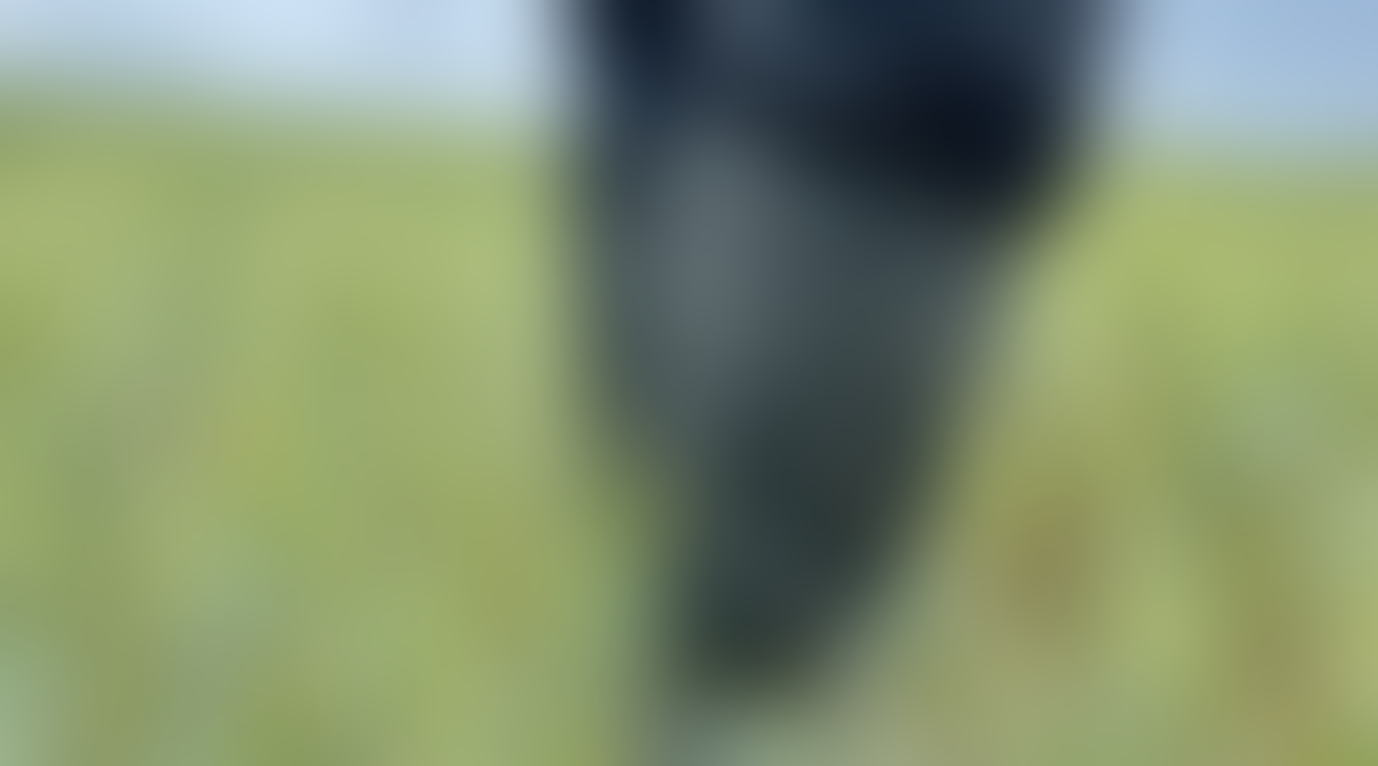 This field of wheat just outside of Chase, Kan., ranged from short wheat barely calf high, to knee-high in places. Variability in the crop is going to be difficult to manage when harvest comes. Credit: Jennifer Latzke
The market fallout
Mills currently have adequate wheat supplies on hand, but that will likely change in the coming months. There will probably not be enough hard red winter wheat produced in the U.S. this year to satisfy domestic milling schedules, which means that they may be increasingly reliant on foreign wheat supplies that inevitably carry a higher price tag. Similarly, top buyers like Mexico will increasingly turn to Canada and Ukraine for their supplies instead of buying from the U.S., as our crop will likely be priced higher.
There are additional concerns as well. Two consecutive years of crop failures will radically change APH yield schedules and could have dire financial impacts for farmers if next year does not produce an adequate crop. It's a farm bill year, and now is the time to call your local congressional representatives about extended the timeline for APH yields beyond the current 5-year measurement.
It's going to be another year of tight wheat supplies for bread bakers and exporters. Growers who may be on the fence about booking crop sales – if they have any crops to salvage – will have a lot of bargaining power in the coming months as buyers jockey over the thin supplies.
But wait… there's more
There were several other outstanding reporters on the wheat tour that also published excellent insights about the state of wheat in Kansas. I can't recommend their pieces enough. Plus, they are all outstanding humans! Here are links to their articles:
Author's note: A previous version of this article incorrectly stated that the wheat tour estimated 2023 abandonment at 30%. The correct figure was modified to 27% in this updated version.
Subscribe to receive top agriculture news
Be informed daily with these free e-newsletters
You May Also Like
---