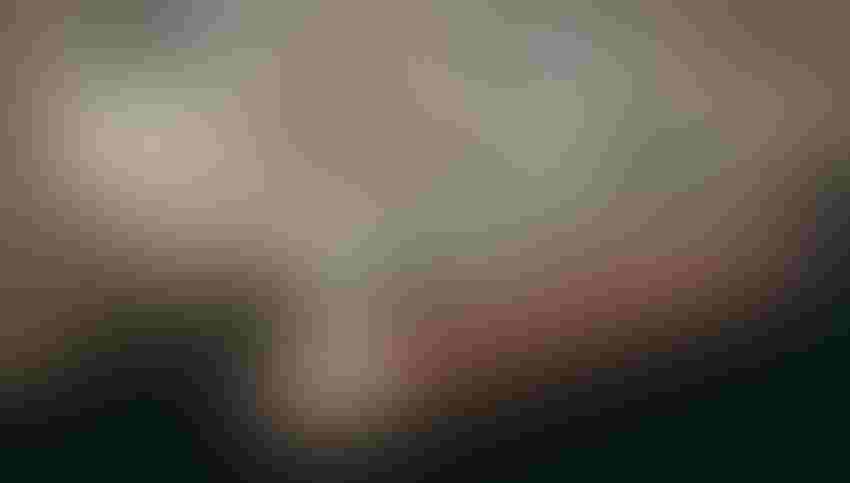 United Grain Corp.'s Vancouver Export Terminal claims the largest storage capacity on the West Coast at 8 million bushels.
United Grain Corp.
One of the West's premier bulk grain exporters is seeking to expand its shipping capacity through an ambitious new rebranding campaign called "United for Success."
The Vancouver, Wash.-based United Grain Corp.'s effort seeks to provide expert service to meet the changing needs of growers and customers, according to the company. The campaign will seek to create a "unique experience" for suppliers and customers that "focuses on the people aspect of the business," UGC chief executive officer Augusto Bassanini told Farm Progress.
"Specifically, we're looking at expansion through our integrated supply chain," Bassanini said. "As it stands today, we cover five state areas – the Pacific Northwest states and Montana and North Dakota – and we're looking to augment our footprint and facilities and also seek ways to expand through our export terminal, to be able to more efficiently handle our current products and meet future demand as demands from our overseas customers continue to grow."
Bassanini describes UGC as "a brand that prioritizes service, building trusted relationships, and creating success for all." The company listens to the changing demands of its customers, adjusting exports to fit demand, while educating producers on what buyers want, he said.
The more than 50-year-old company sends wheat, feed grains and oilseeds to global customers through its Vancouver Export Terminal, which boasts the largest storage capacity on the West Coast at 8 million bushels with an annual handling capacity of 5 million tons, according to a UGC release.
Wheat represents a little more than half of UGC's overall program at about 110 million bushels a year, with the company shipping four different classes of wheat – spring, winter, white and Durum, Bassanini said.
'United' campaign
The "United" campaign will guide UGC employees through a "roadmap" to help the business' offerings evolve with changing customer expectations, company officials say. The for-profit company's earnings are reinvested back into the business to provide goods and services, Bassanini said.
UGC's push to expand capacity comes as the Russia-Ukraine conflict has disrupted global grain supplies. A United Nations official said recently that nearly 4.5 million tons of grain have been stuck in Ukrainian ports and on ships as sea lanes remain blocked, according to Business Insider. Ukraine normally accounts for 12% of the global wheat supply, the outlet explains.
"What the conflict is doing is rewriting trade flows," Bassanini said. "Countries are going to have to consider alternative sources and alternative countries to be able to provide their goods and services.
"The evolution of our brand stems from the ongoing conversations and assessment of the business environment that we've been working on in the last few years," he said. "Really the goal for us is to run the business in a way that's anchored in values… We want to be a solution-based business, not just a commodity business."
For more information about UGC, visit https://ugcpnw.com.
Subscribe to receive top agriculture news
Be informed daily with these free e-newsletters
You May Also Like
---