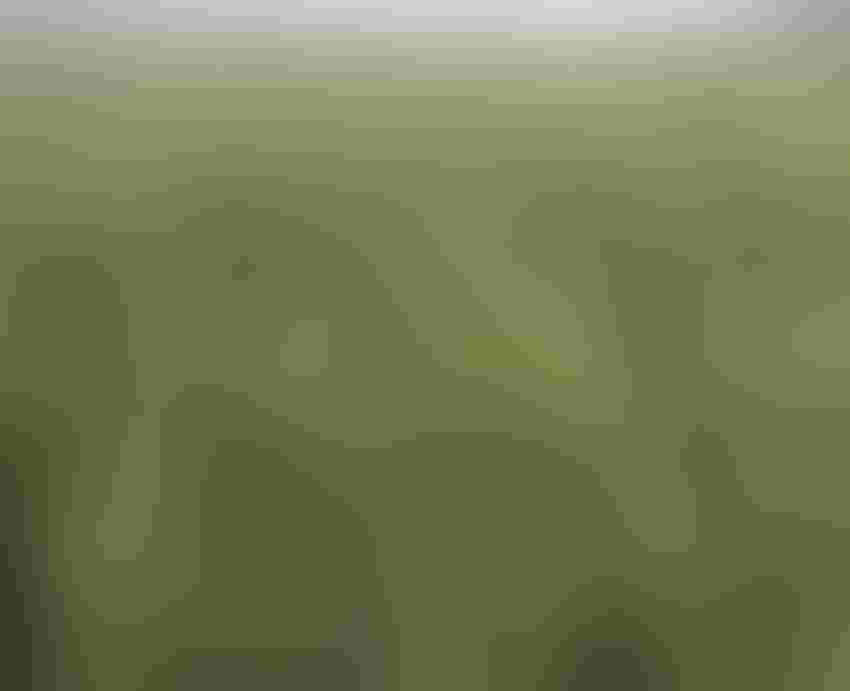 We have been receiving calls on armyworms in wheat throughout Arkansas.
The first visible symptom of armyworm feeding is defoliation in the lower portion of the canopy. It is not uncommon for these lower leaves to be completely consumed before they make their way up the plant.
Because these pests feed primarily at night, armyworms can often be found under debris, at the base of plants or in cracks of soil. Check these areas to ensure armyworms are still present and in fact the responsible culprit prior to making a treatment decision.
If armyworms are indeed present, the next factor to consider is the developmental stage of wheat at the time of attack.
Wheat in the late stage of development (soft dough and later) can be completely defoliated with no measurable loss to yield. Because of this, UA thresholds do not recommend treating wheat once it has reached the soft dough stage even if plants are completely defoliated. However, in rare situations, armyworm densities may be so high that they may cut the stem just below the head. Obviously, serious yield damage would result in these situations; thus, fields should be observed closely to determine if head cutting is occurring.
Our threshold states that growers should "Apply insecticides when larvae are present and head cutting is occurring after wheat has reached milk/soft dough stage." This threshold is based on sound research conducted here in Arkansas and much of it under extremely high armyworm pressure. Utilizing this threshold can save money for growers by saving an insecticide application.
Normally, armyworm populations build late in the wheat-growing season, after heading has already occurred. However, we seem to have had an early spring here in Arkansas, and armyworms have been showing up early as well.
Some fields out there may not be heading quite yet. Keep in mind that severe defoliation in boot- and heading-stage wheat CAN reduce yields, and therefore, an insecticide application may be warranted.
Remember that because true armyworms feed primarily at night, the best time to apply an insecticide would be late afternoon.
Please refer to the 2012 Insecticide Recommendations for Arkansas (MP144) for recommended insecticides, or contact your county agent or Extension entomologist.
Subscribe to receive top agriculture news
Be informed daily with these free e-newsletters
You May Also Like
---